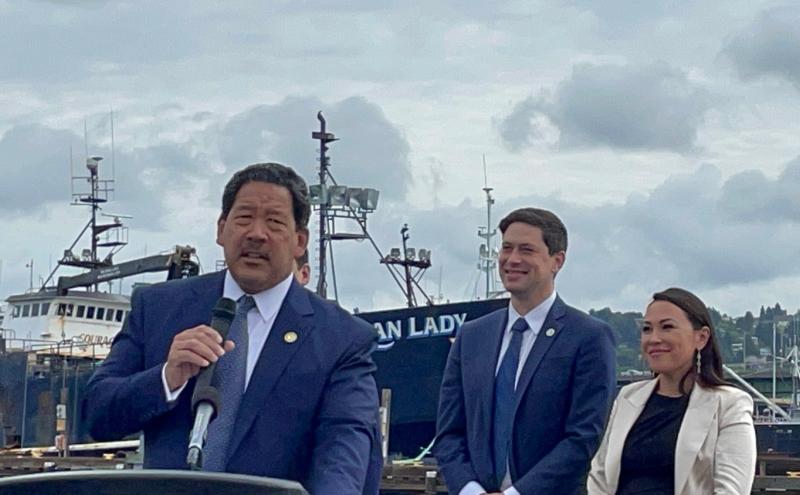 Aug 01, 2023
 
I was so proud to stand with Mayor Harrell and Councilmember Dan Strauss for the signing of this historic industrial lands policy — a historic win for businesses and community members alike, and a crucial protection for our maritime industry, with its estimated $8 billion economic impact statewide.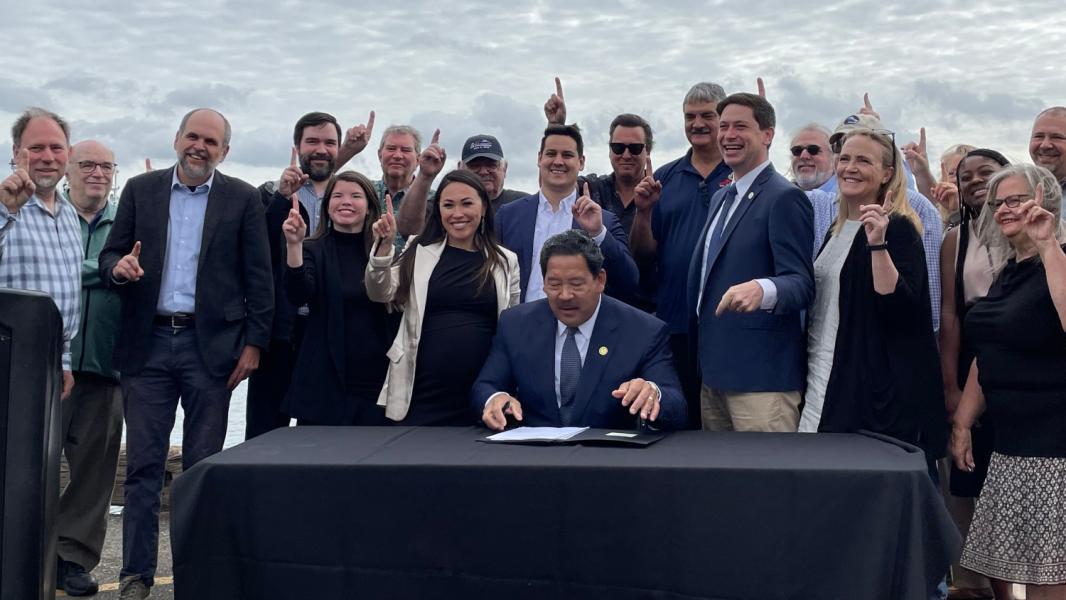 Over the course of several years, stakeholder groups came together to talk about the importance of an intentional plan for our industrial lands. As we inched towards the finish line, I was happy to share my own position — and that of the Port of Seattle — in the public arena. You can peek at my three op-ed articles in the links below.
This compromise package is a win for businesses and industrial development — not just for historic jobs, but future jobs in green energy — that needed the certainty of the space. Our trade routes will be preserved, prioritizing the flow of products from our gateway to the outer corners of our region. This package was also a win for community members, who crave an intentional, thoughtful plan to talk about housing needs via the City of Seattle's Comprehensive Plan. This achievement was only possible with tremendous leadership from Mayor Bruce Harrell and District 6 Councilmember Dan Strauss. Congratulations to everyone on clearing this hurdle, so we can move forward to the next big thing: bolstering our economy and improving the quality of life through opportunities and environmentalism.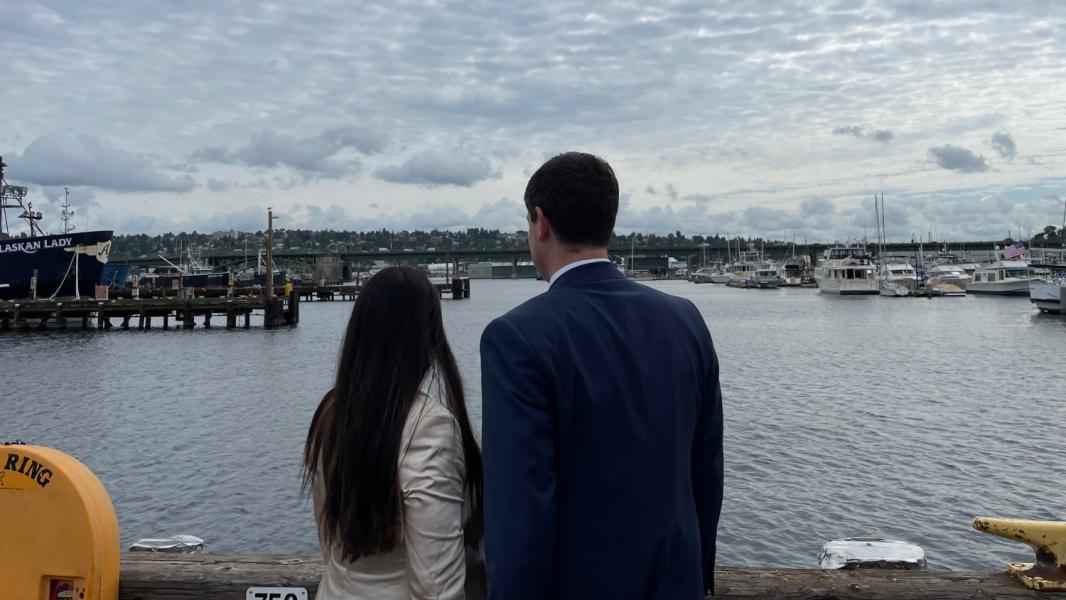 Op-eds on Industrial Lands by Commissioner Hasegawa:
Protect the Viability of Puget Sound's Working Waterfronts. Seattle Times op-ed by Port of Seattle Commission Vice President Toshiko Hasegawa and Port of Tacoma Vice President Kristin Ang. (June 4, 2023).
Approve the Maritime and Industrial Land Use Zoning Package, but Reject Housing Industrial Areas. South Seattle Emerald. Op-ed by Commission Vice President Toshiko Hasegawa. (June 7, 2023).
Building Housing on Seattle's Industrial Lands Is a Bad Idea. The Stranger Guest Rant by Commission Vice President Toshiko Hasegawa and Commissioner Ryan Calkins. (July 17, 2023).
Video of the bill signing ceremony and speeches:
Top photo, from left to right: Seattle Mayor Bruce Harrell, Seattle Councilmember Dan Strauss, and Port of Seattle Commission Vice President Toshiko Hasegawa
Subscribe to receive email updates from Commissioner Hasegawa