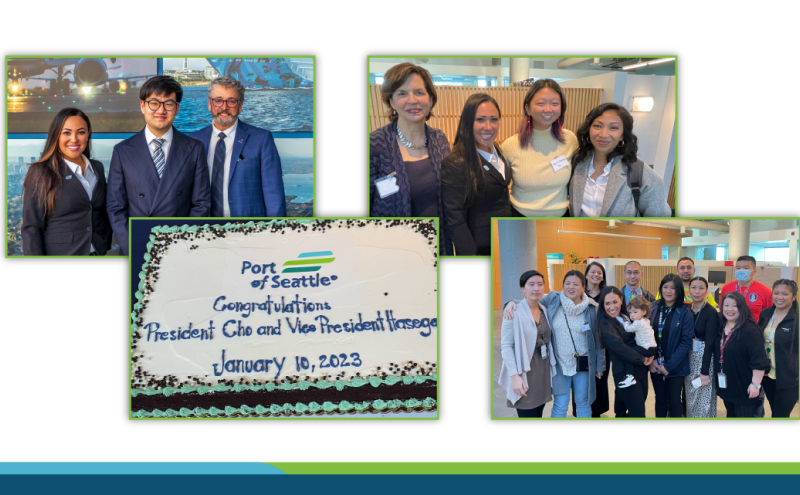 Feb 22, 2023
First Asian American Woman Vice President in 111 Years 
I am so honored to be elected by my esteemed colleagues to lead the Port as Vice President of the Commission, the most diverse Commission in the Port's 111-year history. I'm proud to answer the call of service in this new and esteemed capacity and I thank my colleagues for their trust and faith in me.   
Representation matters to people everywhere, including here at home. In 2022, I was proud to center policy discussions around people and am immensely proud of the historic investments our budget made in communities and environmental health. But I'm not just proud of what we've done — but the way we've done it: in consultation with the public, in collaboration with each other as Commissioners, and with the Port of Seattle staff. I strongly believe the Port is better informed and more effective when we listen to the voices from those who are closest to the issues.   
In 2023, I look forward to building upon the foundation we've laid to modernize the Port, promote a thriving port economy, and effectively reduce pollution by serving on the following committees:  
Sustainability, Environment, and Climate Committee 
Equity and Workforce Development Committee 
Northwest Seaport Alliance Legislative Committee 
Northwest Seaport Alliance Tribal Liaison Ad-Hoc Committee 
I am also pleased to maintain my seat on the Puget Sound Regional Council Transportation Policy Board as well as the Puget Sound Gateway Executive Committee (overseeing development of highways 176 and 509). 
The State of the Port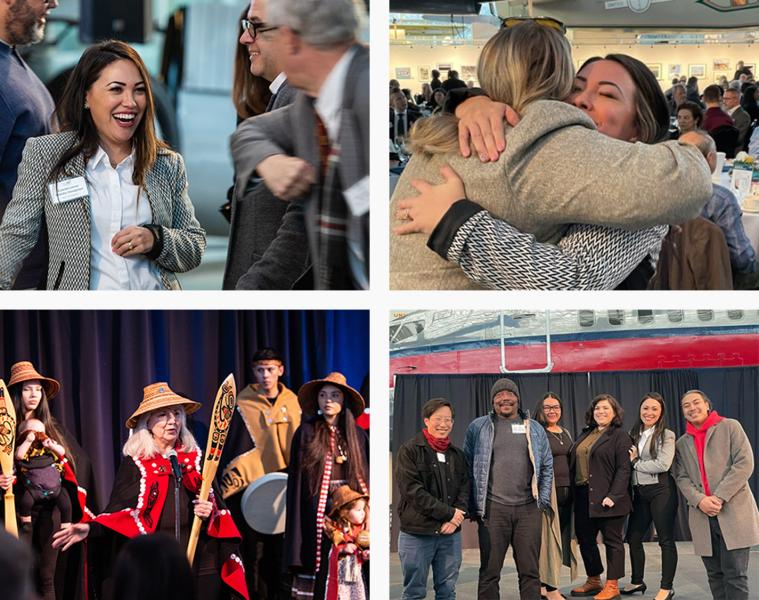 The Port of Seattle hosted the State of the Port on Thursday, January 19 at the Museum of Flight, where Executive Director Metruck and all five Port Commissioners articulated our work and vision for 2023.  
Commissioner Cho gave an absolutely stellar keynote address that I truly believe you should listen to if you have the time.
In my own remarks, I was proud to shout out P-CAT, the Port's Community Action Team, for their work in supporting the Southpark and Georgetown communities alongside the Duwamish River. No other Port has a model like this, where community members center directly, impacting communities and policies and projects, with an institutionalized voice.  
I was also proud to share that we authorized unprecedented investments - $5.3 billion, - into modern, green facilities at our sea and airport. We also quadrupled our investment into career readiness and economic development via the Youth Maritime Initiative, green jobs, and our small business support program. We expanded our partnerships with labor, non-profits, industry players and historically excluded communities in South King County, the Duwamish Valley, and South Seattle. And we've put an unprecedented $19.1 million into community programming.  
Here are some links to Port of Seattle's State of the Port's 2023 videos.  
Commissioner Speeches:
Individual Videos: 
Advancing Anti-Human Trafficking at the Port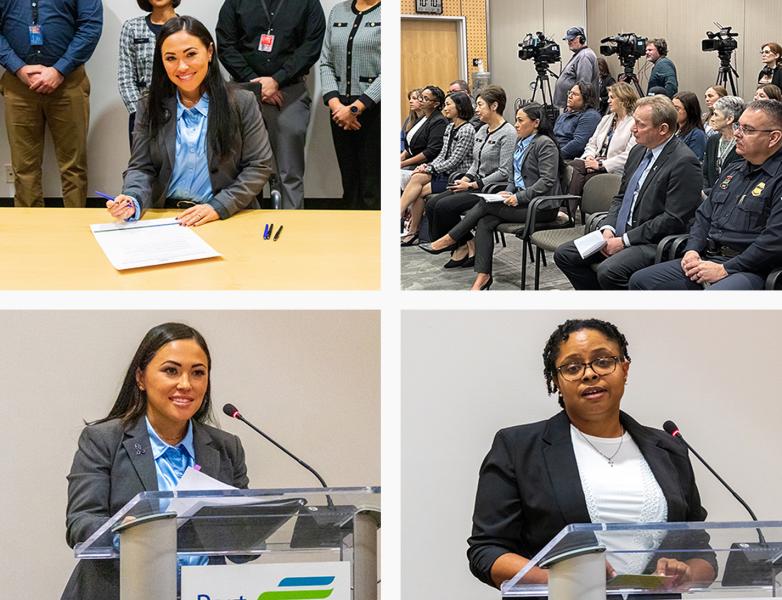 On January 11, I stood with survivors, Port Staff, law enforcement, and business leaders in announcing our Port of Seattle's efforts to combat human trafficking. King County is a hotspot in an international circuit for human trafficking and offenders use ports as a conduit for their illegal activities. We expanded our budget to double down on our anti-trafficking strategies and are bringing partners to the table. But, we need everyone, including the private sector, to jump into the fight. 
January was Anti-Human Trafficking Awareness Month, and I'm proud to see us take coordinated action. Thank you to Commissioner Cho, Port staff, Port Police, Customs and Border Patrol, Alaska Air, Delta Air, and our many businesses for your leadership and tremendous work to uplift this critical work.