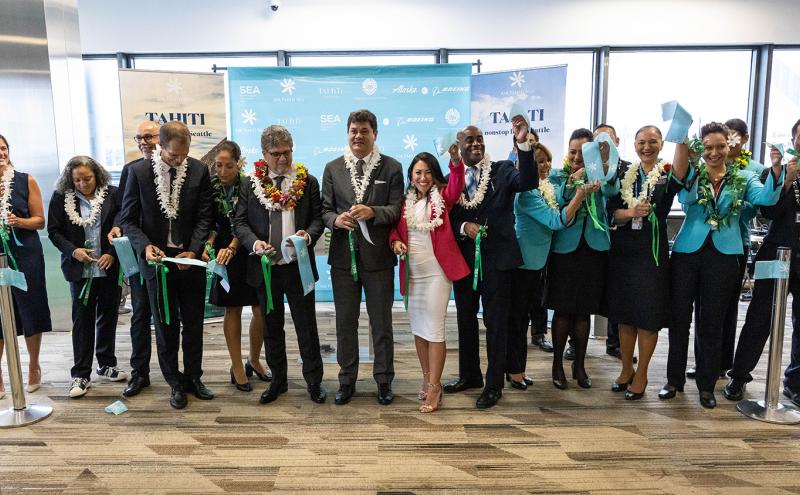 Nov 28, 2022
Air Tahiti Nui: Not your Average Ribbon Cutting
As someone with close personal connections with the Tahitian-American community here in Washington State, I am delighted by the brand new, direct service to Tahiti via Air Tahiti Nui! This direct flight from Seattle-Tacoma International Airport (SEA) to Tahiti means the world pulls a bit closer together, bridging the gap between two lands promoting economic opportunities for the Islands of Tahiti.
A little-known personal anecdote about me is that, as a teenager, I used to perform Tahitian song and dance with a dance school named Te Fare O Tamatoa. As the ribbon cutting event neared, a song from my past surfaced in my heart that I wanted to share for the occasion: "Maeva", which means "welcome" in Tahitian. The morning of the event, I decided to reach out to an Auntie from my dance days, Ester Tetuamanuhiri, asking for her blessing to sing her song for this occasion.
In a surprise plot twist, Auntie Ester herself happened to be at SEA Airport that day to pick up her daughter, who was flying on the inaugural flight from Tahiti! Not only did she give me permission to sing her song, but she and the whole family joined me at the event and sang it with me, before a distinguished group of dignitaries (including Air Tahiti Nui President and CEO Michele Monvoisin, Minister of Economy and Finance for French Polynesia Yvonnick Raffin, and Hironui Johnston, Advisor to the Minister of Economy of French Polynesia). We also enjoyed an outstanding performance by the award-winning halau Nonosina Polynesia.
Here is a video that captures our celebratory mood and highlights our connectedness.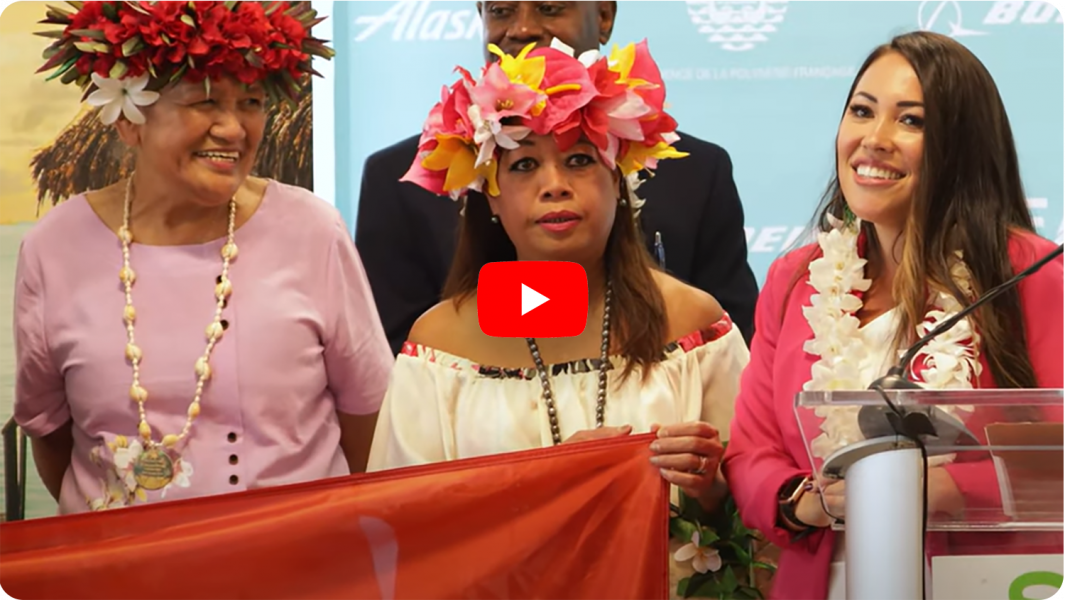 It had been years since I had seen my Tahitian family. I believe the universe works in mysterious ways, and it meant the world to stand alongside them and sing such a beautiful song of inclusion and belonging together. Sadly, later in the month, Auntie Ester passed away suddenly and unexpectedly from a heart attack. I am deeply grateful for this final, close moment we were able to share. Her legacy of love and compassion, and her devotion to her home island of Tahiti, lives on.
Listening Close to Community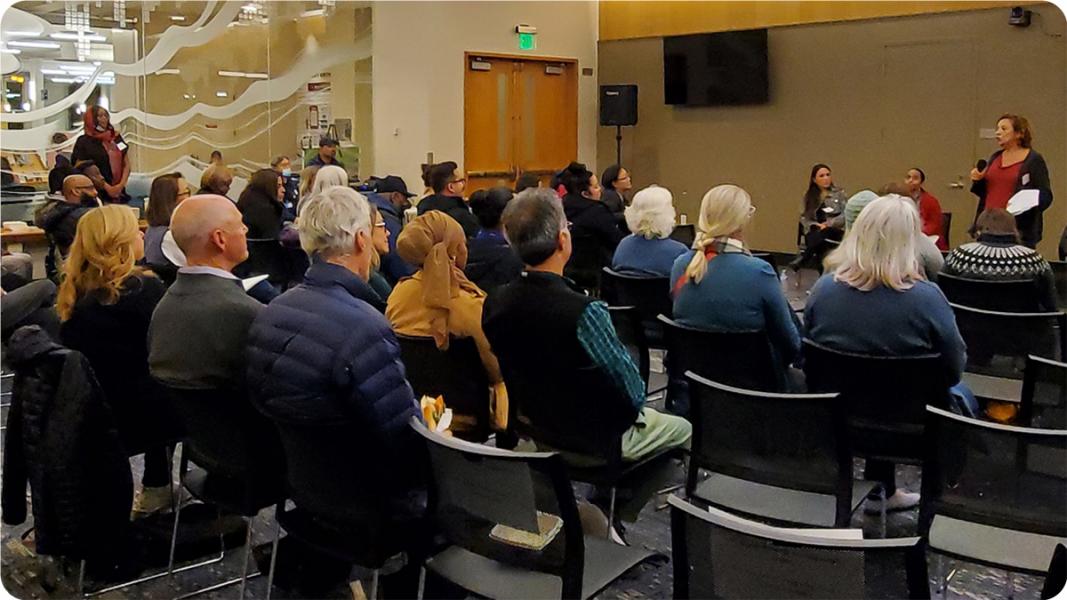 On Tuesday, November 1, 2022, Commissioner Hamdi Mohamed and I co-hosted a community listening session in South King County. Local residents came to express their priorities and ask questions. Their primary issue areas were:
North SeaTac Park,
environmental stewardship,
workforce development/jobs, and;
community investments.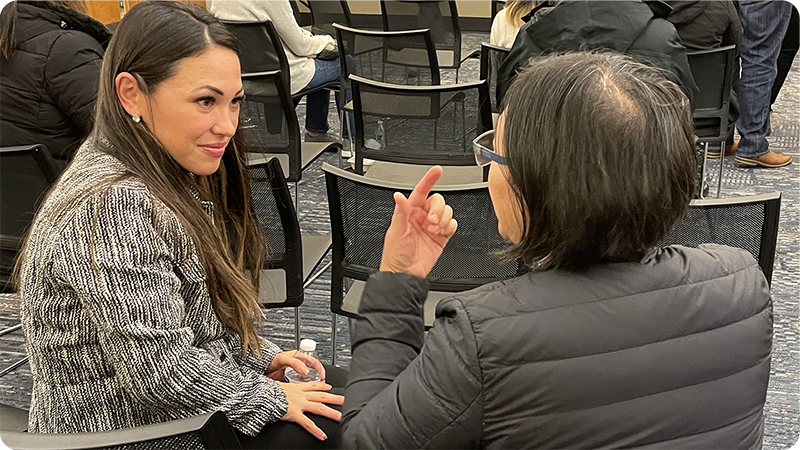 I was also surprised by how many members of Port staff — including members of the Executive Leadership Team — personally attended to be an accessible, helpful resource. When we said that accessibility is a priority for us, and that we were hosting this opportunity to engage with the public, they jumped on it, because they share that commitment. I'm truly grateful to all the people who took time out of their busy schedule to meet minds and talk about Port issues.
We plan to continue with community listening sessions around King County in 2023 — including corners where the Port hasn't traditionally had a presence. Planning is underway, so stay tuned for future opportunities.
Subscribe to receive email updates from Commissioner Hasegawa