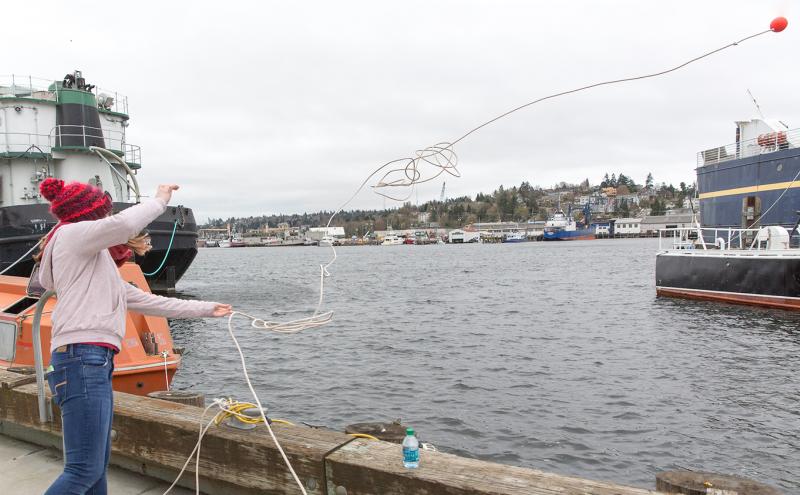 Feb 16, 2021
If I have learned anything in my three years as a commissioner, it's that taking time to listen pays big dividends. One clear example is the collaboration between the Port and the Duwamish Valley. 
The Duwamish Valley is the neighborhoods of Georgetown and South Park and the adjacent land that borders the Duwamish River in South Seattle. The Valley has experienced exclusion and underinvestment by the local government and industry for decades. To acknowledge our own impacts on the community, the Port of Seattle Commission unanimously voted to adopt Resolution No. 3767 establishing the Duwamish Valley Community Benefits Commitment — a commitment to formalize the Port's equity and outreach efforts in the Duwamish Valley. 
So that's step one. But, as the Spanish saying goes "Entre lo dicho y lo hecho, hay un gran trecho," which translates to something like, "Easier said than done." Community engagement requires deep knowledge, trusting relationships, and a lot of listening.  It takes a lot of work to be truly present in a community.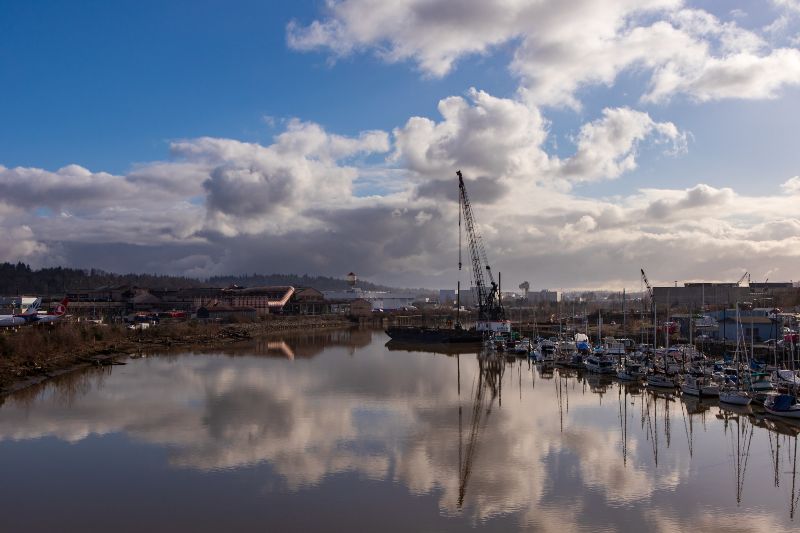 Last year, when the Port launched the most significant Duwamish Valley habitat restoration project of the last decade, community leaders and Port staff saw an opportunity to carry out the work of the Community Benefits Commitment. The project will improve waterline and uplands habitat, while also improving shoreline access at the Duwamish River People's Park. This work requires a community field office to support both construction and maintenance.  When Port staff's search for a field office aligned with the community's prioritized need for a workforce/entrepreneur development center, the search became an opportunity for coordination and leveraging of resources.  Which is why, when the Duwamish Valley Community partners recommended use of the former Napoli Pizzeria in South Park as a location for both Port and community needs, we listened. 
The Port's three-year lease agreement of the former pizzeria will serve as an office for Port staff overseeing construction at Duwamish River People's Park and Shoreline Habitat, and a hub for information sharing about the construction project and environmental stewardship programs. Other proposed uses include:
Duwamish Valley Port Community Action Team (PCAT) Engagement 
The Port's local community advisory group will use the space to host its own meetings and public events that help the Port fulfill its commitments to the community.
On-site Recruitment for Multiple Port Programs
Duwamish River Green Jobs: The first formal Port effort to build a cohesive "green job/green career pathway" within Port operations and focuses on building career connected learning, technical skills development, and networks that will help trainees gain employment opportunities in fields such as marine biology, parks management and land use design, construction and landscaping, forest and wildlife conservation, stormwater management, and habitat restoration.
Youth Internships: The Port provides livable wage internships for youth to gain basic skills and exposure to careers in public administration, engineering and construction, environment and sustainability, the maritime and aviation fields, and skilled trades. Targeted recruitment in the community has been crucial. 
Maritime High School
Developed and implemented by Highline Public Schools in collaboration with the Port of Seattle and Duwamish Valley community stakeholders, the school will provide incoming ninth graders with a high school-credit earning and project-based learning experience that promotes careers in the maritime and marine-based environmental conservation sector.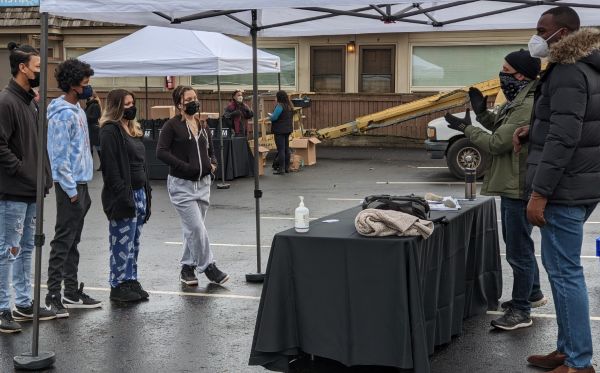 Delivering on our commitment to the Duwamish Valley Community means — first and foremost — listening to the community and acting on their requests, including capacity building, environmental stewardship, and economic development. It also means recognizing that the most effective methods for solving inequities often come from communities themselves.