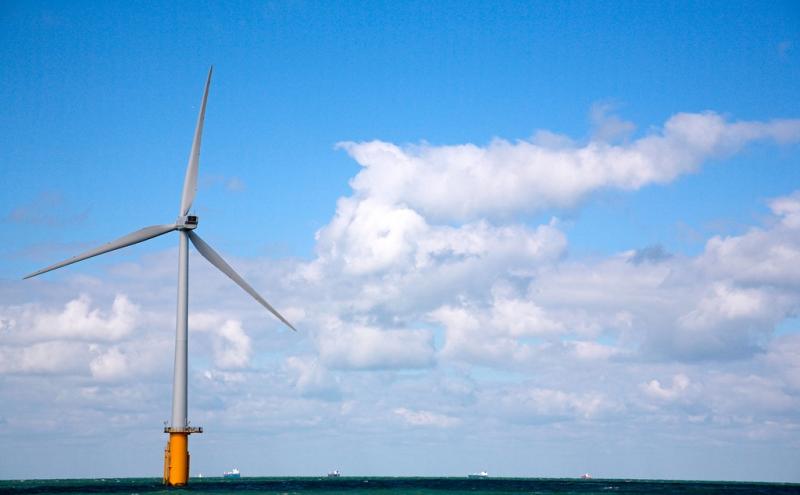 Oct 28, 2021
When faced with the seemingly insurmountable challenges of climate change, it's easy to fall prey to a sort of fatalism: the problem is too big, or too much damage has already been done. I won't deny the enormity of the challenge, but it's not too late. In fact, there's still time for us to act decisively and effectively to avert the worst outcomes.  
 
One source of inspiration for me has been community groups demanding concrete action on both local and global environmental concerns. These groups serve as both a conscience and a brain trust, compelling us to do the right thing — even when it's hard — and providing us with excellent ideas for how to do so.  
Increasingly, I'm feeling more optimistic about the future. Specifically, I'm proud to share the news that the Port Commission recently voted to move up our decarbonization goals significantly. For the activities we have direct or indirect control over — work we do or work we hire — we upped our goal to be net-zero on carbon by 2040 instead of 2050. And, for activities where we have influence — institutions that hire us — we set a goal to be carbon neutral or better by 2050, instead just 80% of 2007 levels.  
Port of Seattle Carbon Reduction Goals

My optimism is growing because these goals are increasingly becoming real commitments, based on plans that our staff are creating with relevant stakeholders.  
For example, we're collaborating with the Northwest Seaport Alliance and Seattle City Light to establish the Seattle Waterfront Clean Energy Strategy. This plan will address how we can work with governmental entities and marine industries to agree to a roadmap to decarbonize Seattle's maritime industry by 2050. This means the institutions that need to decarbonize will be at the table working together to identify the infrastructure, energy, and funding we'll need to get the job done, and to meet our benchmarks along the way.  
We're also leading by example. As part of our plan called Charting the Course to Zero we make commitments to several internal changes by 2030, including: 
Transitioning all Port-owned light-duty vehicles to electric models or to using renewable fuels 
Eliminating fossil-based natural gas use in Port-owned buildings 
Connecting 100 percent of home port cruise ships to shore power  
Implementing green leasing policies that incorporate sustainability best practices into landside tenant leases 
The Port's decarbonization accomplishments and commitments are important and meaningful. They're also great examples of how the Port of Seattle is in harmony with our community and our Northwest values. Yet, I also know we have much more to do. In addition to decarbonizing equipment and institutions, we have an opportunity to build new facilities that generate clean energy.  
Last year I initiated a study into how offshore wind off the west coast could add to our region's clean energy resources. Intuitively, it makes sense, especially since we have a highly skilled workforce of engineers, boatbuilders, and architects, as well as a protected, natural, deep-water harbor with unobstructed access to the ocean.  
Building on the success we've had working with others to address climate change, the Port is uniquely poised to pull together interested parties from industry, government, and labor to advance a sustainable offshore wind industry to the West Coast, replacing coal and fossil fuel energy sources. 
 
Yes, climate change can feel overwhelming, but working collectively, harnessing the passion and insights of our community partners, we can overcome this greatest challenge of our generation. 
Top photo credit: "Thanet Offshore Wind Farm" by Vattenfall Nederland is licensed under CC BY-NC 2.0