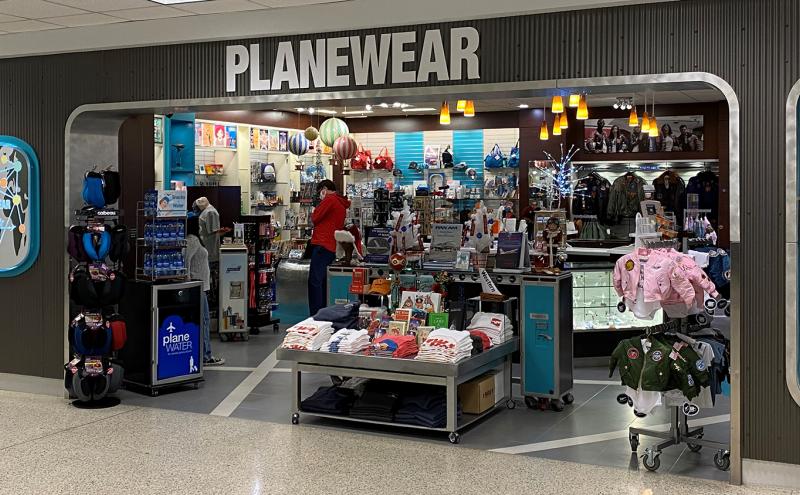 November 17, 2020
Seattle-Tacoma International Airport (SEA) meets new COVID-19 health measures outlined in guidance from Washington state Governor Jay Inslee for a four-week statewide set of restrictions in response to the recent rapid spread of the COVID-19 virus in the state and across the country.
The actions build on dozens of measures the airport already implemented through its FlyHealthy@SEA program, a multi-layered action plan that protects the community, workers, and passengers.
Airports are essential to our region's emergency response, support an efficient supply chain, and provide an economic lifeline to businesses seeking sales outside of our region as well as provide service to those on necessary travel for work and study.
"The health, safety, and well-being of our public and employees comes first," said Lance Lyttle, managing director of SEA. "Months of work implementing new FlyHealthy@SEA healthy and safety measures gave us a running start. Our sleeves are already rolled up, and we are ready to meet the new COVID-19 health and safety requirements for Washington state."
Port of Seattle facilities comprise some of the largest job sites and platforms for economic activity in the state. When activity declines at Port facilities, hundreds of businesses and thousands of employees lose revenue and wages. The airport forecasts that the latest round of restrictions on indoor dining could lead to additional layoffs and furloughs for airport dining and retail tenants.
"All year we've had two areas of focus," said Port of Seattle Commission President Peter Steinbrueck.  "First, safely operate our facilities to save as many jobs as possible. Second, keep expanding relief and stimulus options to prevent a greater crisis. The Port deferred rent, renegotiated leases, and invested in targeted stimulus to support the most impacted communities and industries. We need a new round of partnership from federal and state officials to help keep workers in their jobs."
Please check with your airline on updates to travel requirements, healthy travel measures, and in-flight services.
Latest Actions by SEA 
Helping retail tenants adjust physical distancing to reduce occupancy from 30 percent to 25 percent. 
Working with food and beverage providers to transition to grab and go only, closing restaurants that cannot easily transition to a carry out-only experience.
Installing new signs at airport exits about Washington's 14-day quarantine advisory for arriving passengers.
Pursuing creative restaurant operations strategies to keep business open and staff employed.
Customer Guidance – What You Need to Know
No dine-in restaurants can operate at SEA under the new regulations. Only "grab and go" food options will be available.
To minimize crowding in gate waiting areas, well-spaced and regularly cleaned tables and chairs will still be available for "grab and go" dining throughout the airport, including in the Central Terminal. Otherwise, travelers will need to eat and drink in gate areas or various seating throughout the airport concourses.  
Current rules prohibit the consumption of alcohol outside SEA restaurants. The transition back to "grab and go" food sales will effectively mean the end of alcohol sales at SEA restaurants unless additional provisions are made specific to SEA restaurants.
Holiday Travel Forecast
Prior to the Thanksgiving holiday the airport forecasted a rise in departing passengers screened through security checkpoints. In response, we intensified our public communications campaign to help travelers make informed decisions about travel or prepare for a trip they need to take. 
The airport averaged 17,900 daily departing passengers for the week beginning November 9. Prior to Governor Inslee's announced travel advisory, the forecast for the week of Thanksgiving anticipates an average of 27,000 departing passengers being screened at checkpoints.
In preparation for passengers on trips that could not wait, the airport implemented immediate steps to protect community, employee, and traveler health by implementing the latest safety measures from Governor Inslee.
Health and safety measures previously added as part of the FlyHealthy@SEA program include:
Discovery Health MD opened an on-site COVID-19 testing location for non-symptomatic travel testing. 
Eat and shop with confidence as airport restaurants and retailers are also going above and beyond to protect your health and well-being.
We doubled down on cleaning at SEA with frequent disinfection with medical-grade cleaning products.  We secured international accreditations for cleaning practices. 
Added over 280 hand sanitizer stations throughout the terminal for your use. Download the SEA App with our interactive map of hand sanitizer locations.
Breathe easy knowing our air filtration and ventilation system constantly circulates fresh, outdoor air through the terminal and uses filters that capture 90 percent of COVID-19 sized particles. Just recently, we began piloting a mobile system on Concourse D that removes pathogens from the air. The device filters the air and disperses negatively charged ions. These ions are attracted to positively charged particulates, such as viruses, bacteria and mold, to neutralize and kill them at the molecular level.
SEA launched Pre-Booked Parking as an innovation for seamless, contact-free travel.
Installed nearly 350 plastic protective barriers that buffer interactions between travelers and airport employees, and 8,000 signs for reminders and spacing to honor physical distancing.
Check out our new SEA Social Story developed for travelers with sensory sensitivities such as autism, but also great overall tips for kids.
We contracted with outside medical experts to support our decision-making and help us enhance our protocols. 
Contact
Perry Cooper | SEA Media Officer
(206) 787-4923 | cooper.p@portseattle.org