One of the concerns of residents living near SEA Airport is noise caused by engine maintenance run-ups.
An engine run-up is necessary after certain types of maintenance procedures are performed on an aircraft. To conduct these procedures, the aircraft will be taxied to one of four locations designated for run-ups on the airfield. There are two locations on the north end (shown in blue on the map above) of the airfield and two locations on the south end (shown in yellow above).
Once there, the aircraft will park and the engine is allowed to be brought up to a higher power setting to test for proper performance. At all times, the aircraft is positioned to assure that the jet-blast from the back of the engine is directed into the airfield, rather than toward an adjacent community.
The Port of Seattle has established a period that restricts engine run-ups from 10:00 p.m. to 7:00 a.m. If absolutely necessary, run-ups may be conducted during these hours with the airport's permission and may not exceed two minutes in duration. Aircraft operators may conduct longer run-ups from 6:00 a.m. to 7:00 a.m. only if the aircraft is scheduled for a flight that departs between the hours of 7:00 a.m. to 8:30 a.m. and has the airport's permission. As outlined in the Port of Seattle Rules & Regulations, Section 7, Part D (page 46).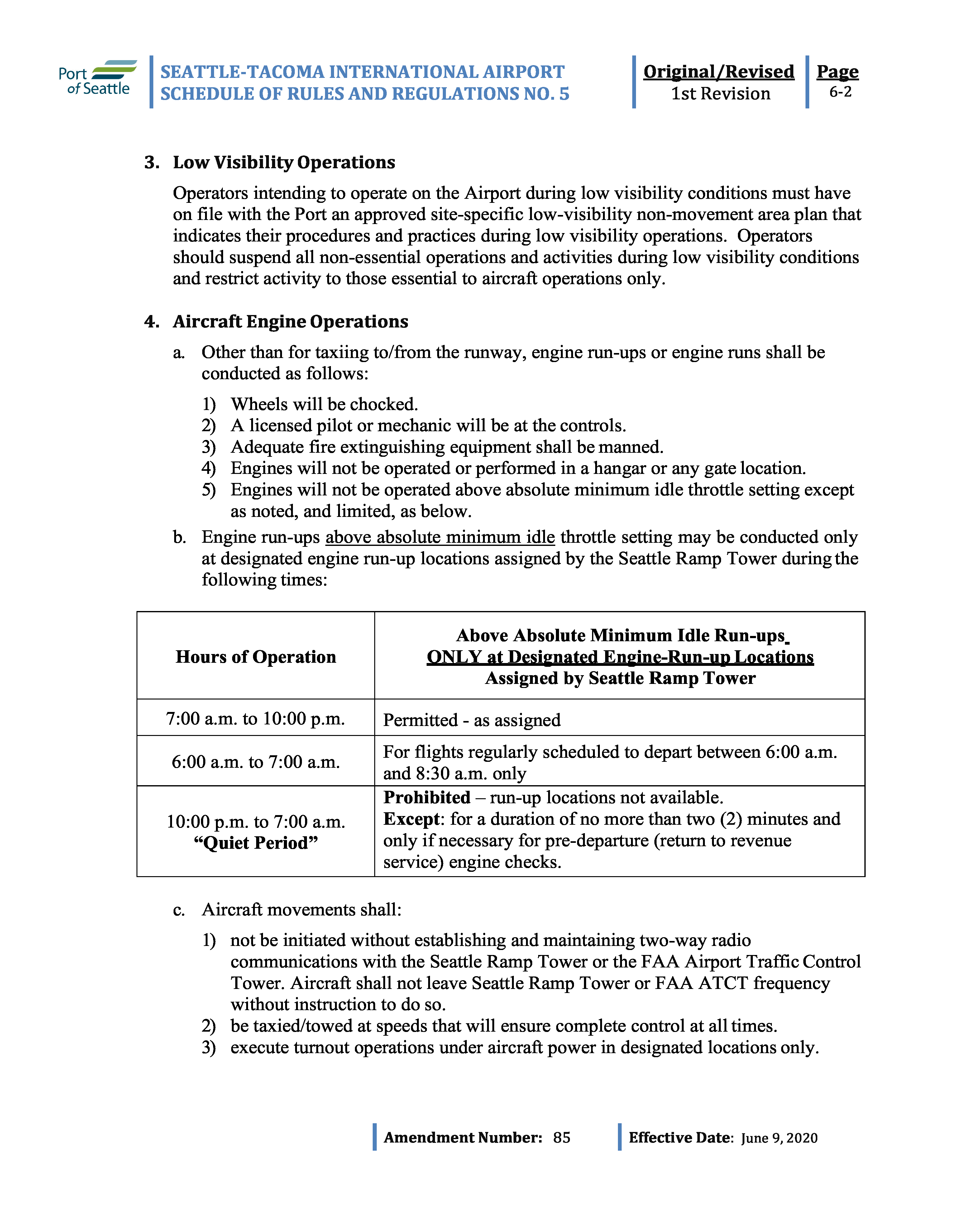 Violations to these time restrictions will result in the following tariffs being applied to the aircraft operator: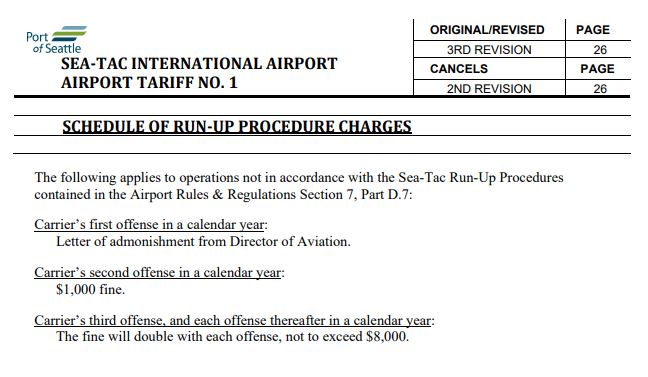 First offense - Letter of Admonishment
Second offense in a calendar year - $1,000
Third offense within a calendar year from the first offense - $2,000
Maximum fine within a calendar year from first offense - $8,000