Noise monitor number 6 located in West Seattle at Hamilton Viewpoint Park sustained substantial damage from a vehicle impact. The monitor will be out of service until repairs can be made. We don't have an estimated timeframe for return to service at this time.
The Port of Seattle operates a system of 24 noise monitors located throughout the greater Seattle area. The majority of the monitors are placed in close-in communities within 5 miles of the airport. Other monitors are placed farther out to capture aircraft overflight noise for various arrival and departure flight paths. Data from the noise monitoring system provides a general perspective on aircraft noise and is not intended to be inclusive of every community. Noise monitors are just one component of a very comprehensive suite of tools the Port uses to understand aircraft noise impacts. Other tools include monitoring and tracking flight paths, types of aircraft being flown, winds, runway usage and periodically performing sophisticated modeling of the impacts.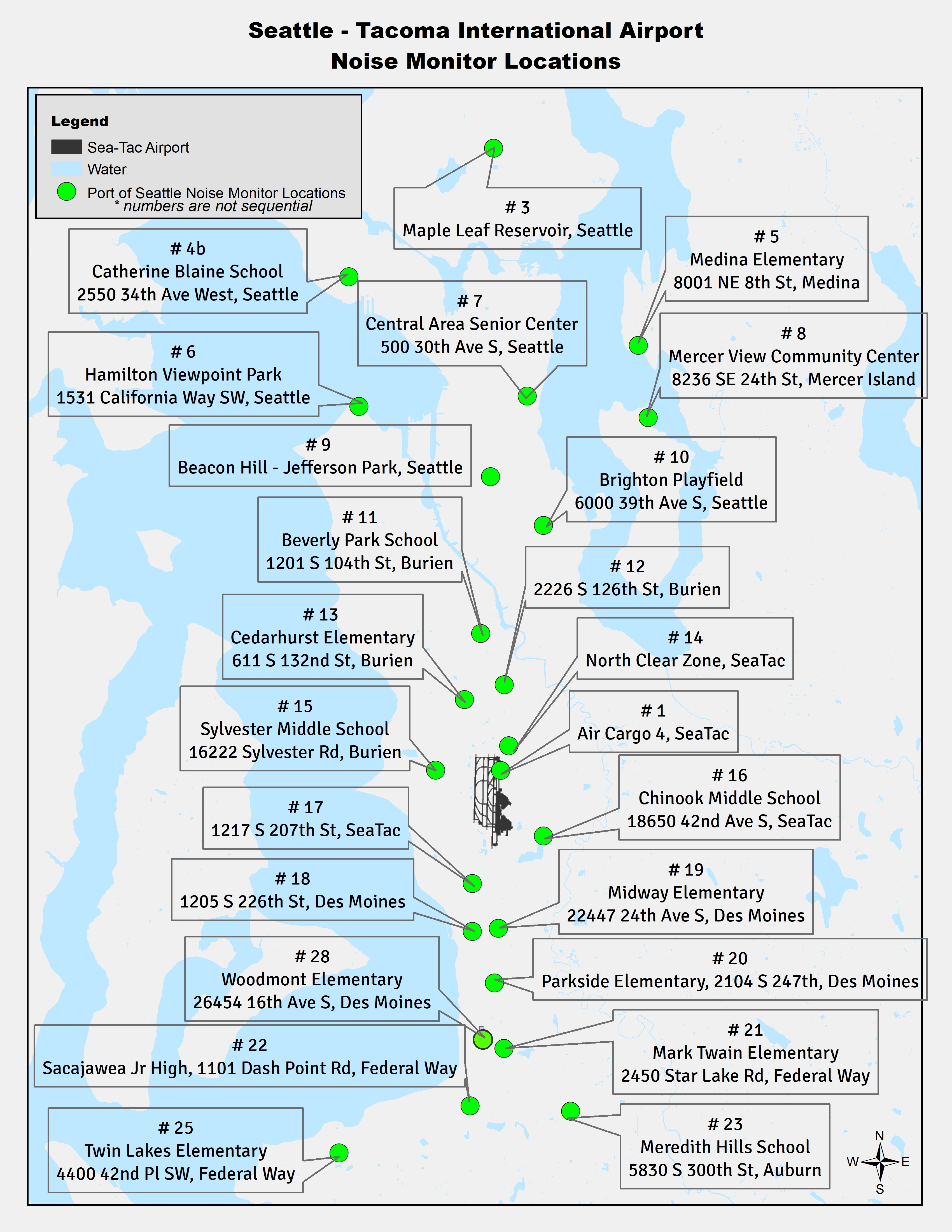 Information about raw noise data can be found on our raw noise data fact sheet.