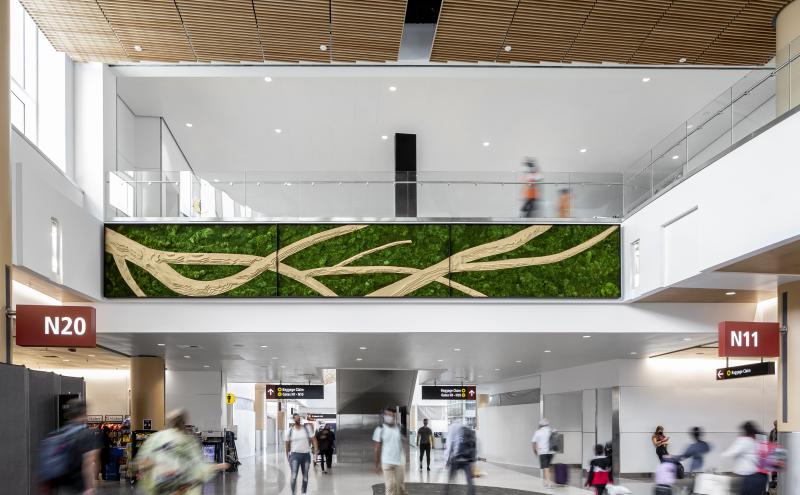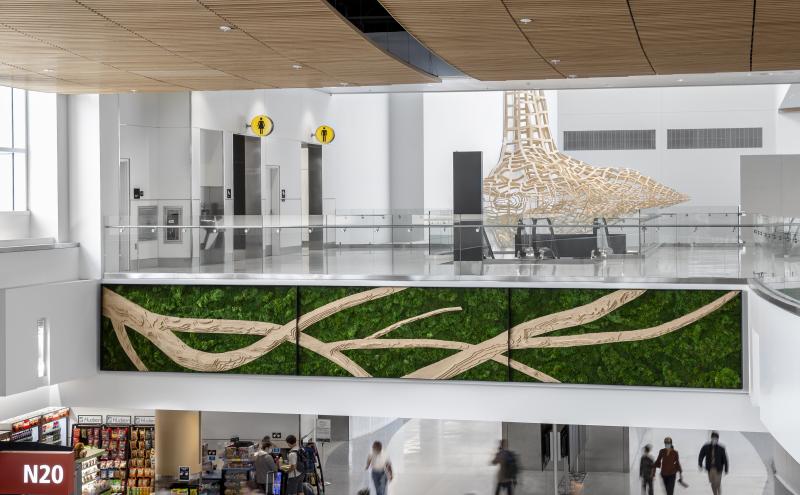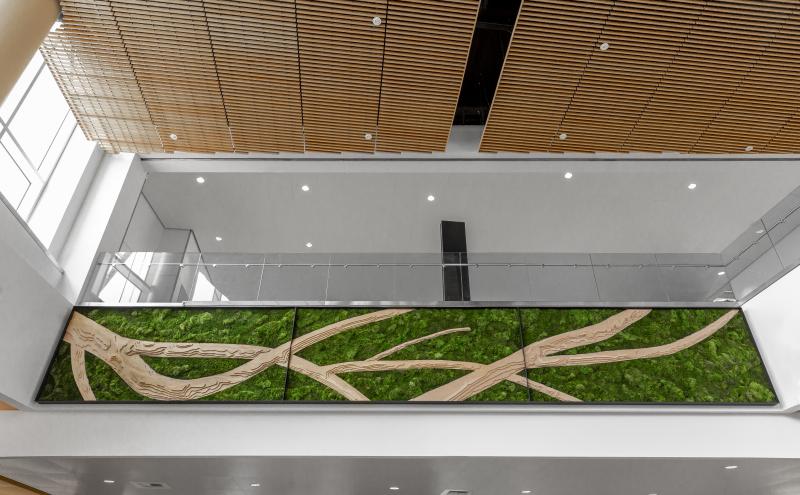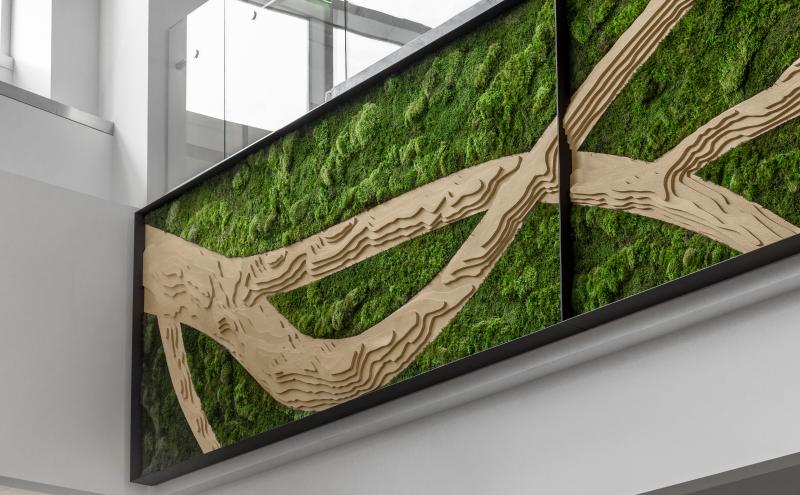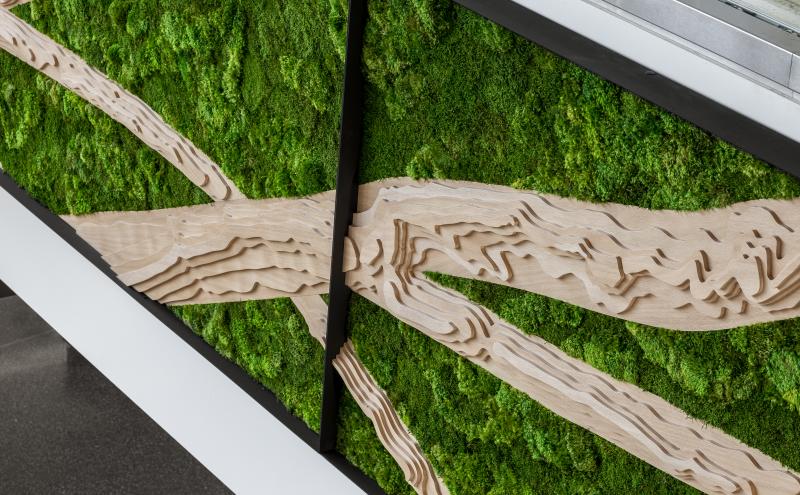 Photo credits: Rafael Soldi for the pictures of Canopy
Title: Canopy
Artist: Krista Birnbaum
Year:2021
Medium: Preserved moss, okoume plywood
Dimensions: 4'11" x 34'7"
Description of the Artwork
"I had been hiking in the PNW, specifically the Olympic National Park, years ago, and was struck by the epiphytes growing on the limbs of trees in the rainforest. You look up, and there is another world in the canopy of the trees." - Krista Birnbaum
Canopy uses preserved mosses and stylized branch forms to reference the epiphyte-covered tree canopy of Pacific Northwest rainforests. CNC-routed plywood depicts topographic maps, like those found in National Park Visitor Centers. With its biophilic design, Canopy increases our connection with the natural environment and contributes to the airport's sense of place inside the Pacific Northwest.
To fabricate Canopy, the artist collaborated with two other companies. Studio Fifty50, a Seattle-based design-make studio, used a CNC machine to create the branch forms. Planted Design, a women-owned business based in California, added the preserved mosses that bring this vertical garden to life.  Artist selection was a collaboration between the Port of Seattle's Public Art Program and the Environmental Department.
About the Artist
Krista Birnbaum grew up in Ohio and currently resides in Houston, Texas. She received an MFA from Syracuse University and a BFA from Miami University.
"My work primarily begins with an interest in the natural world, but considers how the culture of a specific place is influenced by nature. Cuisine, fashion, migration, commerce, tourism - all start with a response to nature. So my designs come out of those considerations." - Krista Birnbaum