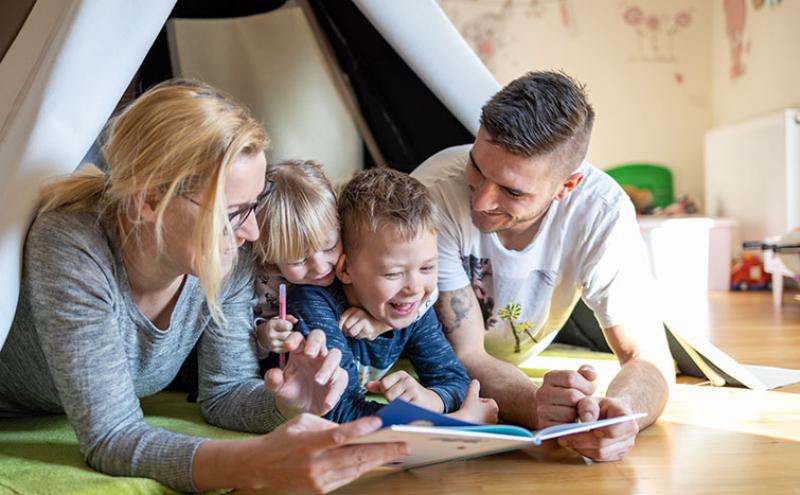 Open enrollment is the annual period when you can elect Port-sponsored benefits coverage for you and your eligible dependents for the coming year.
Make your elections between November 7 and November 30, 2022. Coverage begins January 1, 2023.
What's New for 2023?
Total Wellbeing

Spirit and Wellness is now known as Total Wellbeing!
Reward incentives are no longer linked to premium sharing. All employees now pay the lower rate!

Delta Dental Plans

Expanding Occlusal guards (night guards) coverage to include bruxism (teeth grinding) for all plans

Aetna Plans

Adding Brightline Pediatrics network

Pediatric behavioral healthcare that includes: Coaching for child and parents, Therapy, Medication management. For ages 18 months to 18 years and their parents.

HDHP plan deductibles are increasing due to federal regulations that have a minimum deductible amount to ensure eligibility for the HSA plan.

Regulatory Medical Plan Changes 

The Preventative Lung Cancer Screening age has been changed to age 50 (previously age 55)
Breast pumps will now be covered once every 12 months rather than one every 36 months

Slight increases to premiums

2023 Premiums are increasing slightly

HSA contribution limits are increasing

Individual: $3,850
Family: $7,750

Healthcare and Limited FSA contribution limits rising to $3,050
Dependent Care FSA contribution limits are remaining the same:

Single or Married Filing Jointly: $5,000
Married Filing Separately: $2,500
What do I have to do?
Most current, regular Port employees, including represented employees not covered by Port-sponsored healthcare plans...
Employees covered by Port-sponsored medical, dental, and/or vision plans...

...who would like to elect a:

Must make an election through PeopleSoft HCM
by November 30, 2022.

Open HCMSelect "Benefits Enrollment"
from the Benefits menu

If you take no action, you will not have an FSA or HSA in 2023. The IRS requires a new election for these benefits every year.

...who would like to:

change plans
change coverage levels
add/remove eligible family members

Must make an election through PeopleSoft HCM
by November 30, 2022.

Open HCM Select "Benefits Enrollment"
from the Benefits menu

If you take no action, you will remain in the same plan with the same family members covered as you had this year.
Important Notes:
Only employees enrolled in the Port-sponsored High Deductible Health Plan may enroll in an HSA.
Employees represented by a labor union and not eligible for Port-sponsored benefits should consult their respective collective bargaining agreements for details about their specific healthcare benefits.
You must be connected to the Port network (e.g. through VPN if you are at home) to access HCM.
Tools to Help You Decide
Medical, Dental, Vision
Plan Information

Full detailed plan information including premiums, coverage comparisons, and vendor contacts

Medical Plan Comparison Estimator

Download this Excel-based tool to estimate which of the three Port-sponsored medical plans may provide you the most value based on your own likely expenses

See how Port-sponsored healthcare plans offer better value compared to other Northwest employers
Eligible Family Members
Eligible family members include spouses or domestic partners, children, step-children, domestic partner's children, and children for whom you are a legal guardian. Children are eligible for coverage through the month in which they turn age 26. Tax dependency, marital, and student status are not considered in determining eligibility.