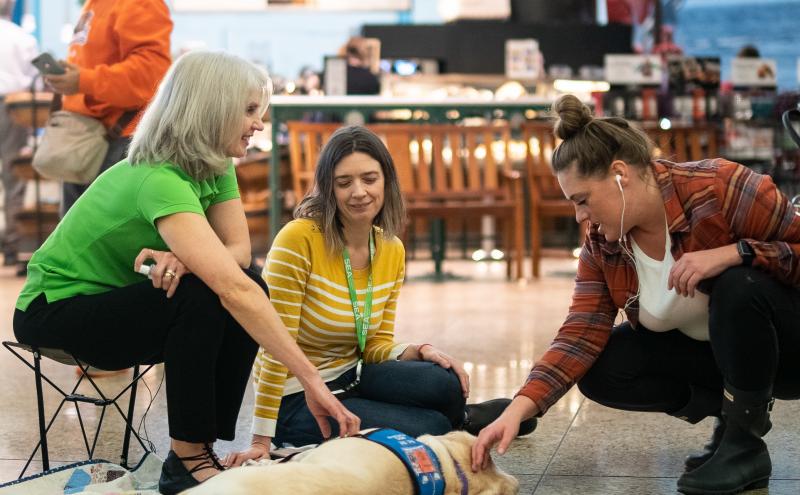 Come See the SEA Pups!
Seattle-Tacoma International Airport (SEA) has a growing team of animal therapy volunteers, also known as the SEA Pups, who are here to offer pets, cuddles, and hugs – while helping calm traveler's nerves. Pups and their human handlers are typically stationed at our Central Terminal, though you may also find them at our N Concourse. Be sure to swing by next time you see our friendly teams in the terminal.
Click to expand and see each SEA Pups' trading card!
Want to Join the SEA Pups Team? Apply Today!
SEA aims to add more animal therapy teams to our SEA Pups program in the fall of 2023. Our community of animal therapy volunteers are invaluable ambassadors for both the airport and the Puget Sound region. Located primarily at our Central Terminal and North Concourse, animal therapy teams, also known as the SEA Pups, focus on putting travelers at ease by offering pets, cuddles, and a chance to destress.
All SEA Pups are required to be rated 'complex' through Pet Partners and must be current on rabies and DHPP vaccinations. Animal Therapy teams are also paired with a SEA volunteer who can help support gel-pet-gel practice, line control, and answer SEA specific questions travelers may have.
Volunteer Program Details + Benefits
Training and ongoing learning opportunities provided Therapy teams are required to make a 6-month minimum commitment, either with weekly or bi-weekly shifts
Shift openings are 7-days a week during the times of 7 am – 4 pm – with 2-hour shift lengths
Volunteer Handlers must be 18+ and successfully complete the Credential Center airport badging process, which involves passing a background check In line with the Port of Seattle's employment policy,
Volunteer Handlers are required to provide proof of their full COVID-19 vaccination status. This is a condition of employment for all positions at the Port of Seattle. People are considered fully vaccinated two weeks after their second dose in a two-dose series or two weeks after a single-dose vaccine.
Discounts at SEA stores and restaurants
Airport parking is provided during a volunteer's shift 3-weeks of vacation
Airport parking is available annually after completing the minimum 6-month commitment
As travel demand continues to rise, the SEA Volunteer program aims to bring new volunteers in 2022. You can apply online or email airportvolunteerinfo@portseattle.org for a paper application.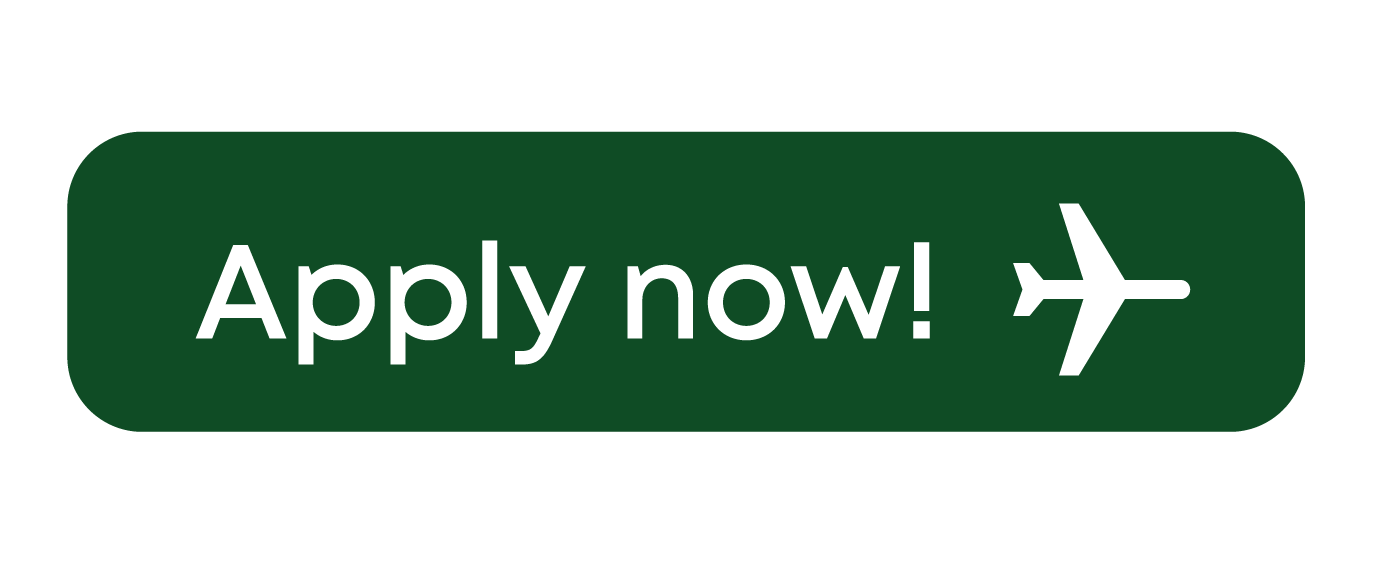 Questions? airportvolunteerinfo@portseattle.org
SEA Airport is committed to maintaining a safe and healthy airport environment for our travelers and staff. Read more about our FlyHeathy@SEA initiative for details.