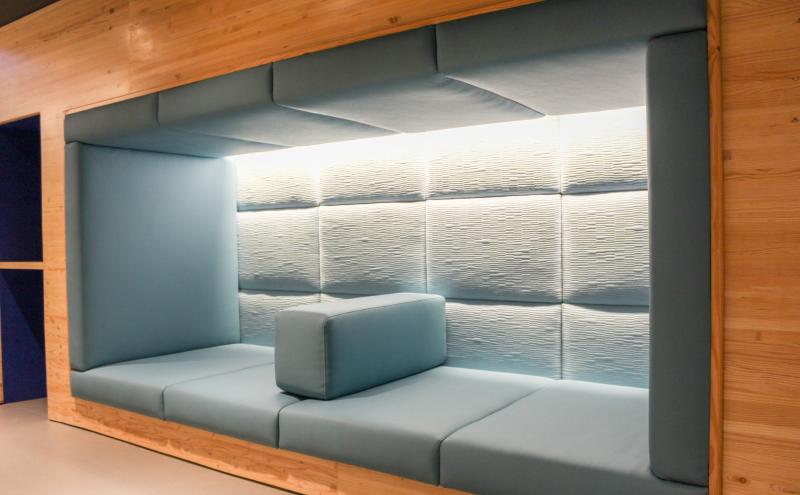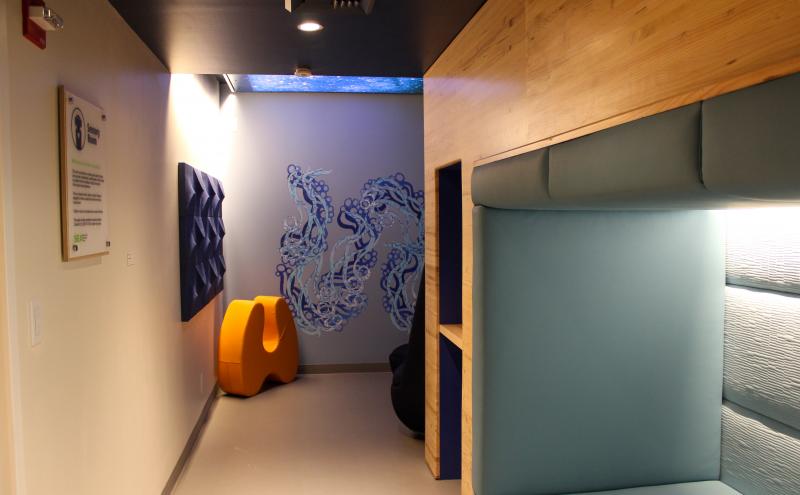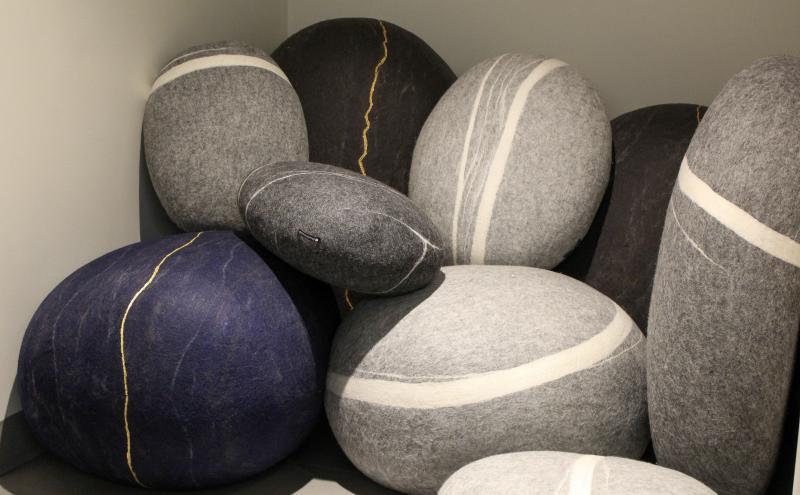 Welcoming all neurodiverse passengers
This room is provided as a calming environment for those who may feel overwhelmed, overstimulated, or find the need recenter from the multitude of sights and sounds of the airport travel experience. This is a shared amenity. Space is limited. Please be respectful of other occupants and leave the room as it was found. Children must be accompanied by adults at all times. This space is monitored by security cameras. Contact ACC at (206) 787- 7233 to report any issues. 
Features
Seated bench area
Orange Squeeze Chair
Rocking Chair
Dimmable lighting available
Shoe and luggage storage
Starry night ceiling
Wool rock pillows to touch and interact with
Acoustic Panels
How to get there
The Sensory Room is located on the train level of the A Gates STS Station in the long hallway near the elevators. You can use our interactive map for step-by-step directions.
We Value Your Feedback
Did you recently visit the SEA Sensory Room?  Complete a short survey to tell us what you think.