Sunflower Lanyards
On Monday, October 28, SEA will become the first airport in the U.S. to begin a pilot program offer the sunflower lanyard to passengers with hidden disabilities such as autism, PTSD, or hearing loss. First pioneered at Gatwick International Airport in London, the sunflower lanyard communicates that passengers wearing it may need extra help while traveling. Program participation is voluntary. Passengers may request free sunflower lanyards at a Port of Seattle customer service desk or speak to an airport Pathfinder.
Passengers should continue to coordinate with their airlines and/or TSA Cares for pre-travel questions and accommodation arrangement.
Meditation/Quiet Room
Passengers and airport employees looking for a quiet place away from the busy airport atmosphere now have a dedicated space. The Meditation/Quiet Room at Sea-Tac Airport is located pre-security on the mezzanine level of the airport above Checkpoint 3, next to the Badging Office and Lost and Found. This room is nondenominational and is open everyday at all hours.
View a map of the mezzanine showing the location of the Meditation/Quiet Room.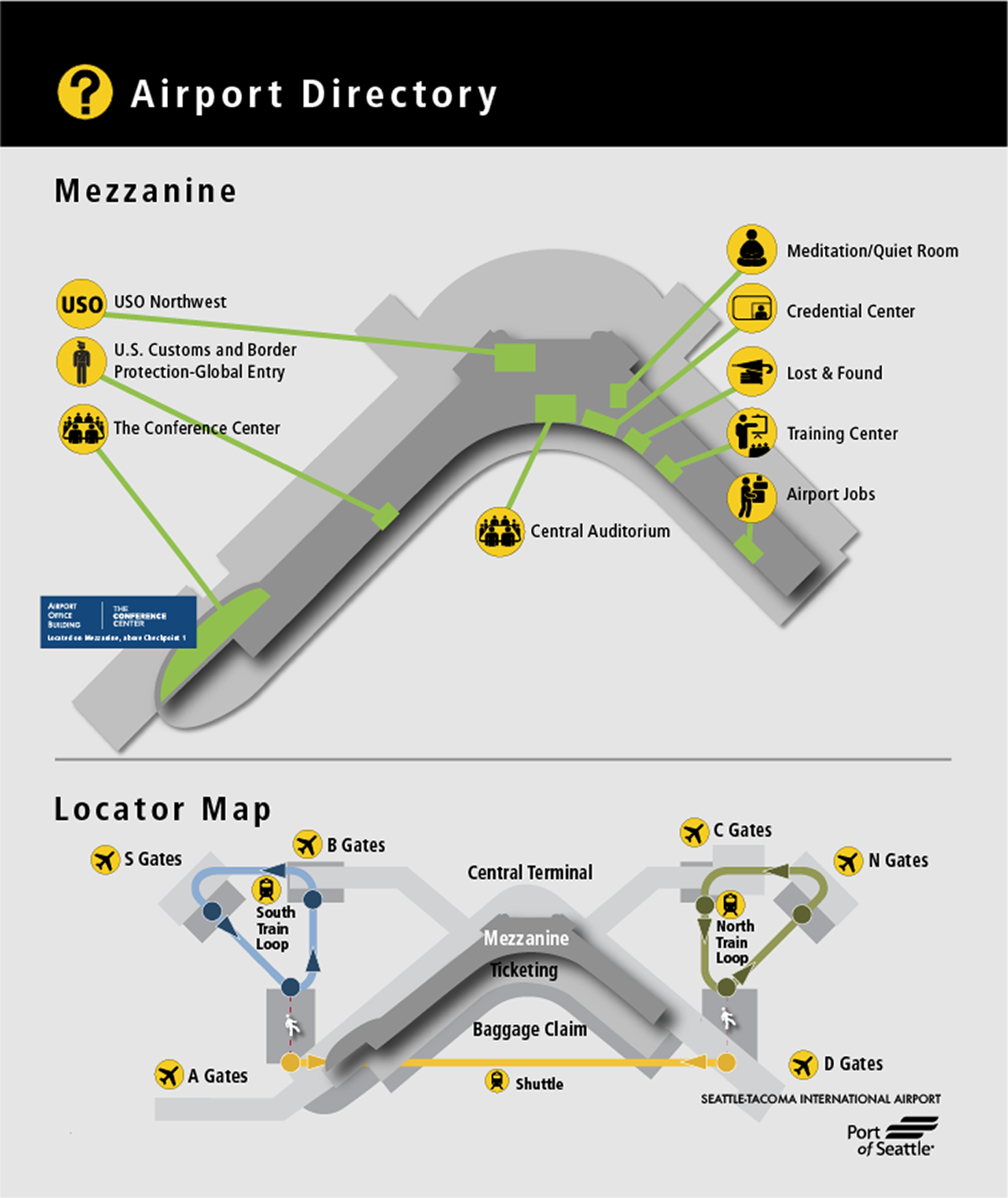 Advanced Preparation
With advanced notice, airport staff is able to provide a pre-flight experience to prepare for future travel. Please send an email to customerservice@portseattle.org for additional information.