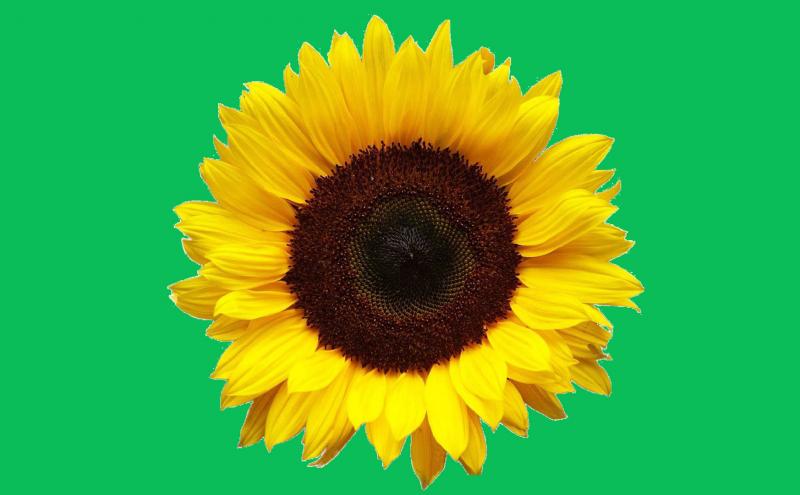 Sunflower Lanyards
SEA was the first airport in the U.S. to begin a pilot program offering the Invisible Disabilities Sunflower lanyard to passengers with non-visible disabilities such as autism, PTSD, or hearing loss. First pioneered at Gatwick International Airport in London, the Sunflower lanyard communicates that passengers wearing it may need extra help while traveling. It is recognized in a growing number of international airports.
Where to Get a Sunflower Lanyard
Program participation is voluntary. Passengers may request free Sunflower lanyards at the pre-security information desk between Checkpoint 3 and Checkpoint 4 (near Starbucks) and the post-security information desk in Concourse A (near gate A5). Both locations can be found on our interactive map. This desk is staffed from 7 AM - 9 PM, seven days a week. If you're traveling outside of the information desk hours, please seek a lanyard from staff at Premium checkpoint lanes 2, 3, or 5.
Passengers should continue to coordinate with their airlines and/or TSA Cares for pre-travel questions and accommodation arrangements.
Social Story and Sensory Room
The Airport Social Story and Resource Guide is designed for traveling through SEA during a world of mask-wearing and physical distancing. It is designed for travelers with autism to repeatedly review with their family/caregivers prior to travel. Though, it can certainly be used by anyone who might find it helpful.
The Sensory Room is provided as a calming environment for those who may feel overwhelmed, overstimulated, or find the need recenter from the multitude of sights and sounds of the airport travel experience. The Sensory Room is located on the train level of the A Gates STS Station in the long hallway near the elevators. You can use our interactive map for step-by-step directions.
We Value Your Feedback
Did you recently visit the SEA Sensory Room?  Complete a short survey to tell us what you think. We hope this social story & resource guide proves helpful and we welcome your feedback.
Therapy Dogs at SEA
SEA is proud to work with several therapy dog teams certified through the Pet Partners program. Pet Partners volunteers and their animals train to offer a friendly face and a moment to relax in a busy airport environment.  
Gracie, a certified therapy dog, and her owner Joanne.

 

 
 
 

Therapy dogs like Gracie offer travelers a friendly face.

 
For more information about volunteer programs at SEA, please see our Airport Volunteers homepage.