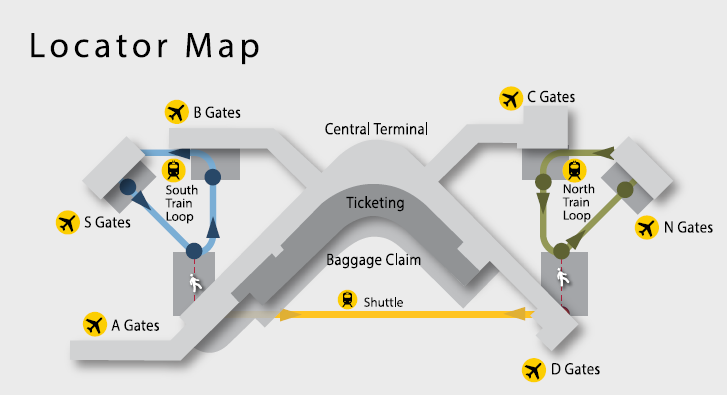 The directories below provide additional detail about the services, amenities, and dining and retail options available at Sea-Tac Airport's main locations.
For help navigating a route between airport locations, please also see our interactive map.
Printable Directories by Location
Other Directories
Nursing suites are located strategically in the Central Terminal and in most main gate terminals at Sea-Tac. For more information, please see this short video about the nursing suites.