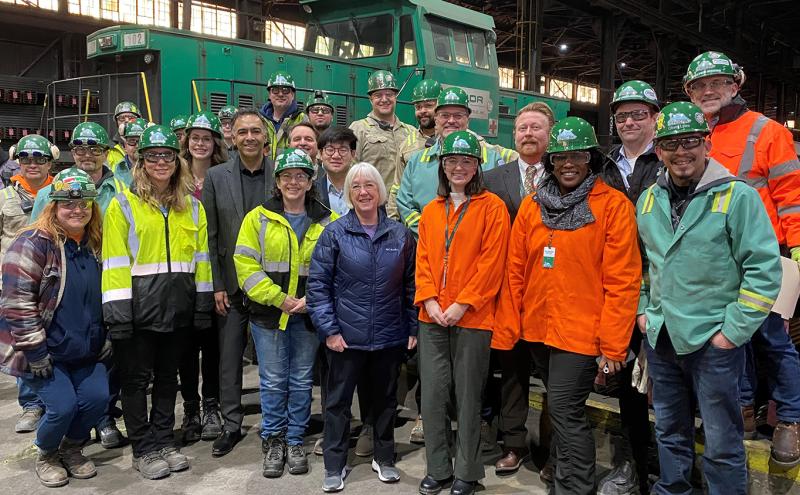 Apr 03, 2023
I was excited to join a roundtable with Senator Patty Murray to discuss the impacts of recent federal legislation on the economy of Washington State. 
Seattle's Nucor steel recycling plant hosted this event, which highlighted the impacts of the Inflation Reduction Act; CHIPS Act; and Infrastructure, Investment and Jobs Act on sectors of the economy spanning from traditional construction to cutting-edge technology manufacturing.  My comments focused on how this funding will make the Port of Seattle and Northwest Seaport Alliance more competitive in the development of zero-emissions shipping and cruise corridors. Zero-emissions shipping is a monumental challenge that will require everything from shoreside electrification for ships and cargo handling equipment, to new infrastructure to fuel ships with alternative energy like hydrogen, and new vessels that can accommodate these changes.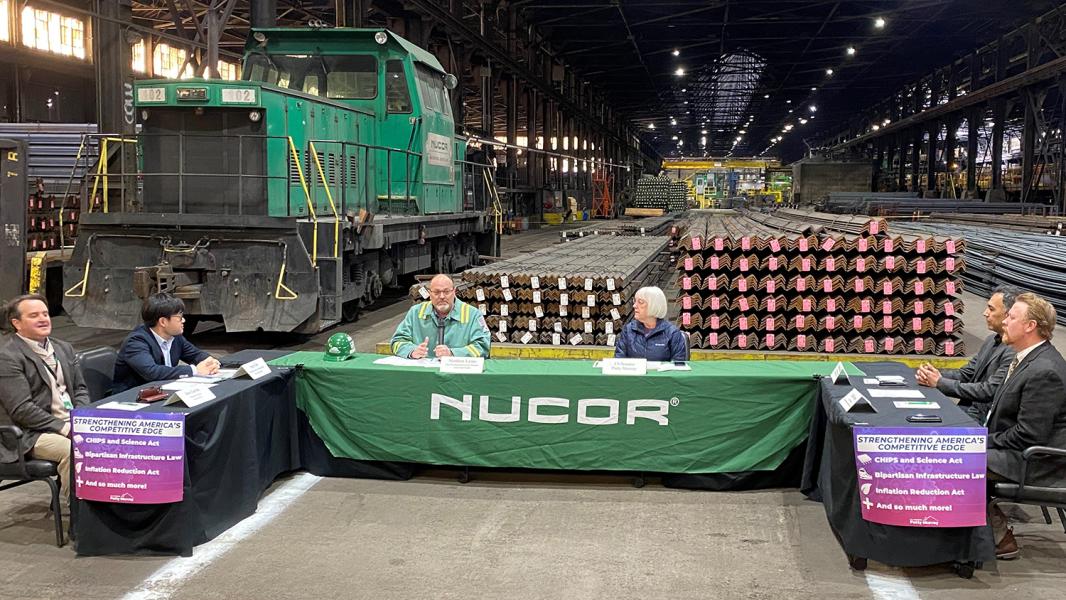 The Senator began the roundtable discussion by highlighting the importance of collaboration between these different industries to foster innovation and address economic challenges. The representatives from the tech industry shared their perspectives on the potential for this federal legislation to spark a massive surge in advanced manufacturing processes and facilities, creating new jobs in the sector across Washington State.
The Nucor representatives spoke about their commitment to sustainability and how they are leveraging the investments of the federal legislation to increase efficiency and reduce waste in their operations. By bringing together representatives from diverse industries, the roundtable facilitated a meaningful exchange of ideas and perspectives that could pave the way for new collaborations and partnerships in the future.
N Concourse Ribbon Cutting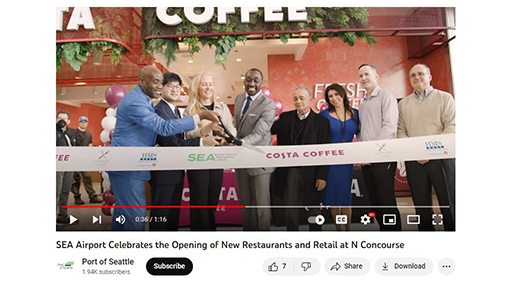 Some of my key goals as Port Commissioner are making SEA as comfortable, efficient, and sustainable as possible. As such, I was honored to speak at the ribbon cutting ceremony for the new restaurants and retail in SEA's N Concourse. By providing travelers with unique dining experiences with local connections where they can unwind and enjoy a meal or a coffee, we can make our region's major airport into a more welcoming and inviting place. I appreciate all the work that Port staff and our airport dining and retail business partners put into these new spaces. If you would like to learn more about these openings, please follow this link to a video commemorating the occasion!
Anti-Human Trafficking International Delegation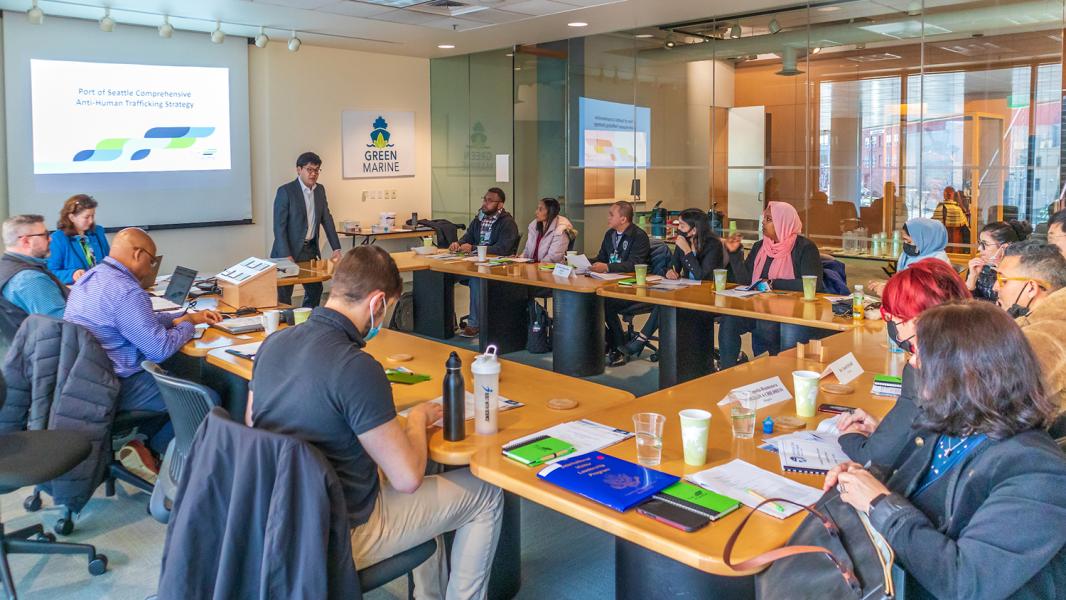 Readers of this newsletter already know that I have a particularly strong desire to do everything in my power to combat human trafficking. Over the course of my term as Commissioner, I am pleased to say that we have made real progress in rolling out a comprehensive anti-trafficking strategy across the entire Port. Part of this strategy is a call for the Port to take a leadership role on this issue in our work with airports and stakeholders near and far, a crucial acknowledgement that trafficking prevention is a global responsibility.
Illustrating this leadership role, a 14 country delegation recently visited Seattle to study our anti-human trafficking strategy and exchange best practices, highlight enforcement and prosecution of traffickers, share initiatives to protect and assist victims, and initiate new international cooperative efforts to combat trafficking in persons. I was honored to welcome this delegation to the Port, give an overview of our anti-trafficking programming, and engage with these dedicated stakeholders who are working tirelessly to end this modern day form of slavery.