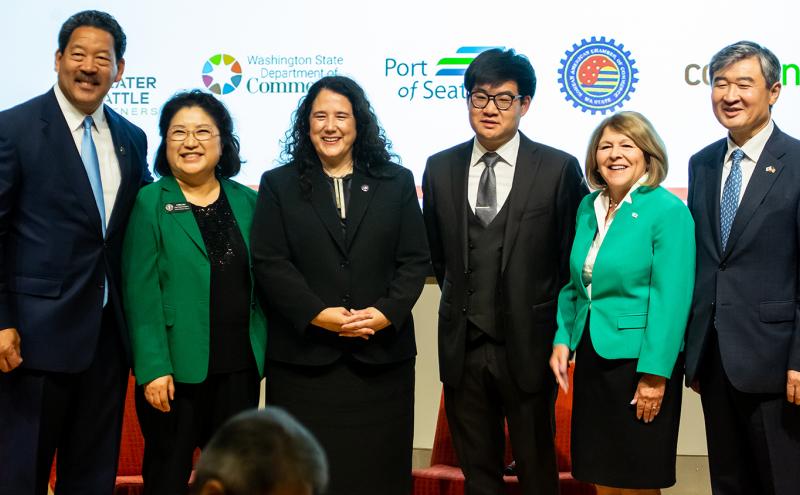 Oct 31, 2022
Growing Trade with Korea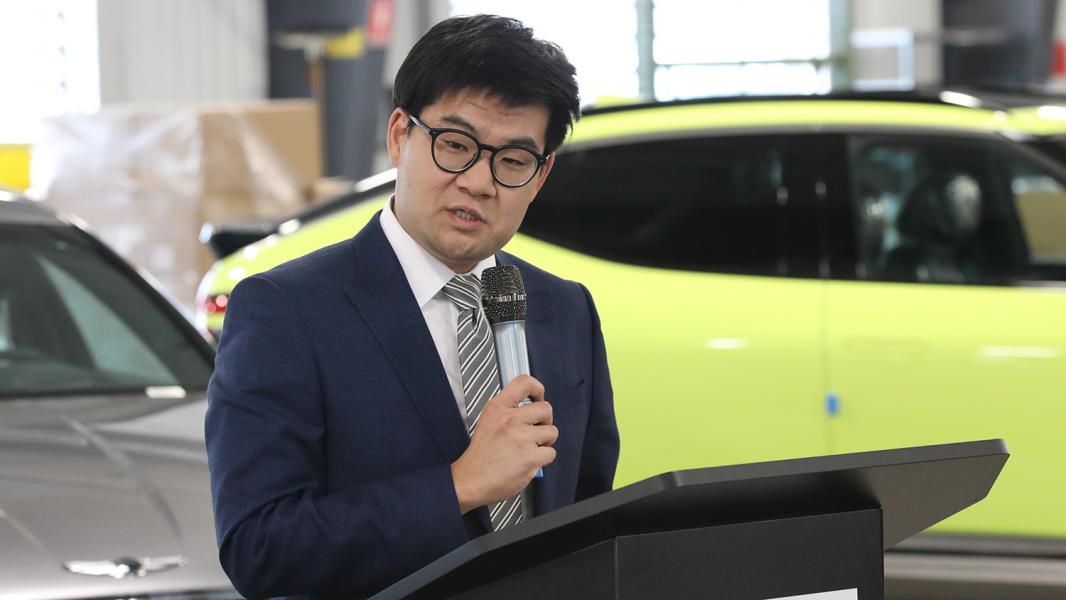 In a global environment defined by insecurity and uncertainty, the United States' relationship with the Republic of Korea stands out by exemplifying the benefits of stability, diplomacy, and international trade based upon mutual agreements.
My personal life story is, of course, deeply connected to this relationship. I am proud to say that my work as Port Commissioner has recently involved two important parts of the economic relationship between these two democracies.
First, the Port of Seattle, in partnership with the U.S. Small Business Administration, WA State Department of Commerce, Greater Seattle Partners, and the e-commerce company Coupang hosted the Small Business Growth and Resiliency Through Export Opportunities in U.S.-Korea Trade reception and conference. This event was conceived to boost the exporting strategy and success of the numerous small business owners of Washington State's Korean Diaspora.
More than one hundred attendees from around the globe participated in an evening reception at Pier 69 and the conference the next day at Bell Harbor International Conference Center. Participants in the conference were treated to an all-star speaker lineup including the Administrator of the US Small Business Administration, U.S. Representatives Pramila Jayapal and Marilyn Strickland, King County Executive Dow Constantine, Washington Representative Cindy Ryu, Former Ambassador, Secretary, and Governor Gary Locke, the Ambassador and Consul General of the Republic of Korea Taeyong Cho, Port of Seattle Commissioner Fred Felleman, and other influential private and public sector players in the e-commerce and exporting space.
Next, I was excited to mark the arrival of the first Hyundai automobiles to the Northwest Seaport Alliance gateway. The Grand Mercury vessel delivered almost 2,000 Hyundai vehicles as part of a new partnership with GLOVIS America, Wallenius Wilhemsen Solutions (WWS), and The Northwest Seaport Alliance. Experienced workers conducted inspections and put the finishing touches on the vehicles before they were shipped to dealerships across the region.
These Hyundai vehicles will help to ease the supply chain crunch that has seen new and used vehicle prices rise to unprecedented levels, fueling inflation. Speaking of fuel, the WWS facilities that process the vehicles are equipped with charging stations to handle the growing number of electric vehicles that Hyundai, which manufactures the second most EVs sold in the US, is planning to move through our gateway.
Above all, these initiatives will mean more jobs for the Puget Sound region and will increase both U.S. exports and imports. 
 
South King County Community Impact Fund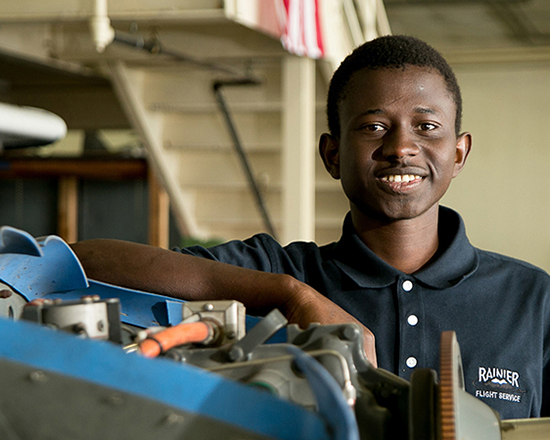 As Commissioner, I am driven to ensure that the Port makes significant investments in the community that hosts Seattle-Tacoma International Airport (SEA), the Pacific Northwest's premier airport. This privilege is why I strongly support the Port's South King County Community Impact Fund (SKCCIF), a multiyear, multifaceted, equity-driven approach to funding community programs throughout Port-impacted areas in South King County.
The Commission recently approved $3.25 million for the 2022-2023 SKCCIF so we may advance equity in three areas of focus:
economic recovery;
environmental grants, and;
women and minority-owned small businesses.
I am happy to say that, due to excellent staff work that listened to community feedback and adjusted accordingly, the Port will be offering all 12 grantees multi-year funding in this cycle — ten organizations will receive three years of funding and two organizations will receive two years of funding. These longer-term awards will allow community organizations to have an even greater impact by giving them more time to invest in thorough planning and implementation.
Are you involved with a community-based organization and want to learn more about this funding opportunity? SKCCIF's requests for proposals for funding are currently open.
Please visit the SKCCIF site to learn more about the funding, application process, and community partners of the program.
Eastern WA Agrigultural Tour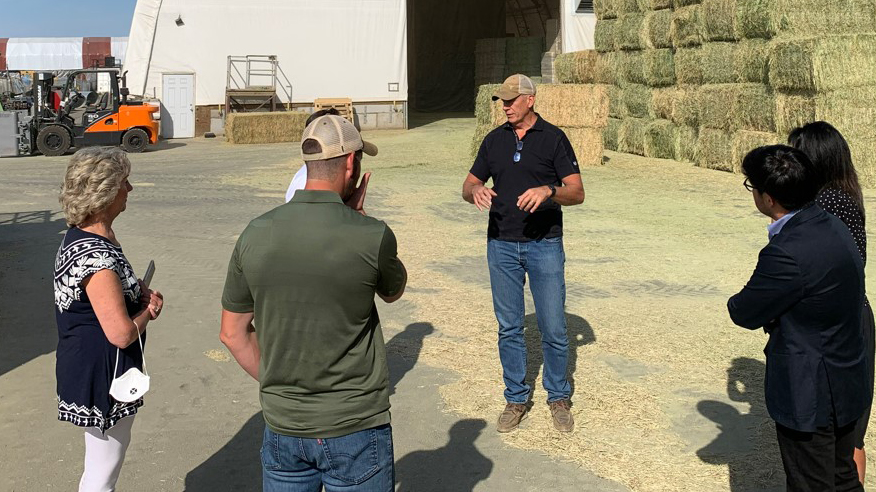 Did you know that the Washington State economy benefits from international trade more than any other state? According to the Washington Council on International Trade (WCIT), approximately 40 percent of all jobs in the state are tied to international trade.
One crucial role of the Port of Seattle, especially through our partnership with the Port of Tacoma in the Northwest Seaport Alliance, is providing the gateway that allows goods from our state to reach the global market.
I recently joined Port of Tacoma Commissioners Ang and Keller, as well as staff from the Northwest Seaport Alliance, on a tour of important agricultural exporters based in Eastern Washington.
We saw an apple packing facility in Wenatchee where we learned how apples are cleaned, sorted, and prepared for shipment to customers.
We also visited potato growers and Courtright Enterprises in Moses Lake, where we learned how hay, one of WA's most important exports, is processed and prepared for export.
The global supply chain crunch has had significant ripple effects on these businesses, and we used this visit to hear directly from the agricultural community about their concerns, challenges, and future areas of opportunity. We also conducted round table meetings where we shared information on key infrastructure projects and other initiatives that will support more fluid cargo operations for exporters.
Net Your Problem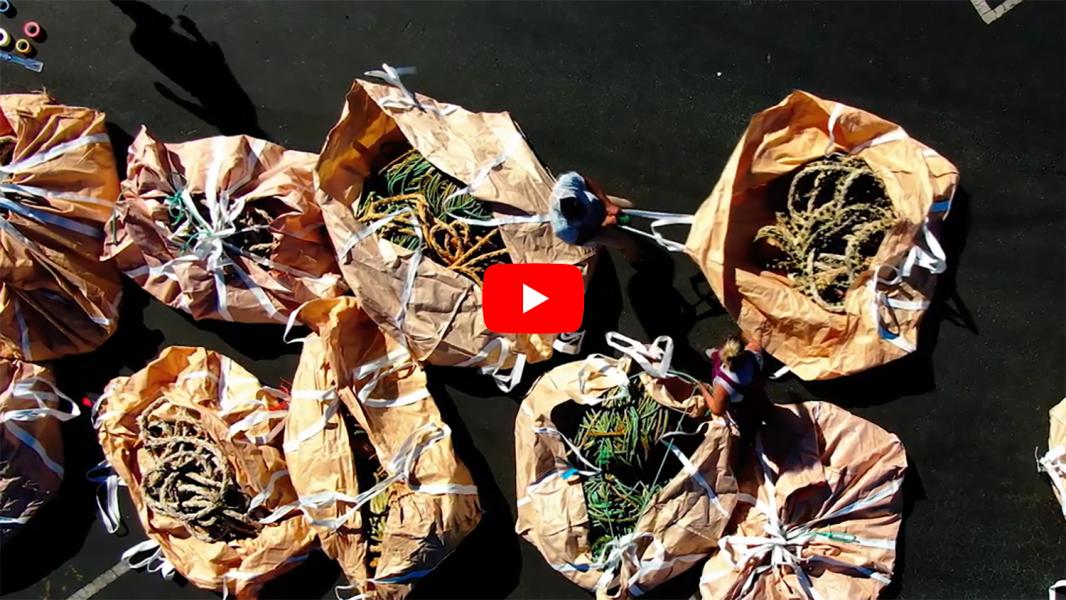 Finally, I hope to draw your attention to this short video that highlights the work of Net Your Problem, one of the graduates of Washington Maritime Blue's Innovation Accelerator program. Net Your Problem works to reduce the environmental impact of the Alaskan fishing fleet by recycling old fishing nets, and this video depicts a recent day when the company brought together a group of volunteers to help break down the old nets.
The Port plays an important role in supporting start-ups in the maritime sector through our work at the Innovation Accelerator. If you are interested in learning more I encourage you to check out Washington Maritime Blue's website!