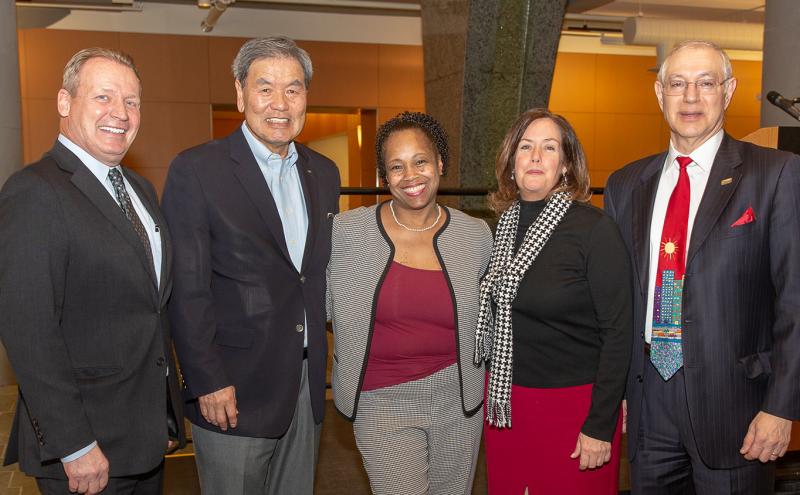 Feb 20, 2019
The Port of Seattle is proud to celebrate the 10-year anniversary of our Office of Social Responsibility (OSR).
The Port's businesses and actions benefit the community and the region in many ways, but our operations also have impacts on nearby communities. That's why it's so important that we engage with our communities, build relationships and foster partnerships with a commitment to being a good neighbor.
OSR was established in 2008 to better connect the Port with the communities of King County, especially the regional socio-economically disadvantaged communities, minority advocacy organizations, and immigrant and refugee communities. As a Port Commissioner, it is so critical to hear from our community stakeholders as it truly shapes the decisions we make as a Port Commission.
The objective was to strengthen our relationships with non-profits organizations, labor and tenants, small, medium and large business, trade organizations, contractors, workforce development organizations, and civic and business groups. We appreciate the partners we have made along the way because when we work collaboratively together, we have a greater impact on our region.
The Port values equity, diversity, and inclusion and OSR ensures that Port activities are conducted within a framework of equity, inclusion, and equal access. To guarantee the benefits are spread equitably, the Port began to explore ways to expand its impact and increase awareness of the many Port related career pathways in maritime and aviation for all communities to access economic opportunities. We also track the efforts by the Port prime contractors regarding the inclusion of women and minorities in the trades.
One example is our new Diversity in Contracting policy that we adopted last year with the goal of increasing the number of contracts it holds with women and minority business enterprises (WMBEs) and tying performance of Port directors to goals they're expected to meet in terms of diversity in contracting. Over the last few years, the Port of Seattle's contracting for WMBEs has been about 5 percent. To bring these numbers up, the Port spent time soliciting feedback from minority communities, asking how it could improve.
Another example is the Port's internship program. Last year, the Port of Seattle had 143 interns, many of them from South King County. The Port hopes the opportunity will help students uncover unexpected career paths. This exposure provides students with valuable on-the-job training and experiential learning opportunities. We want to make sure they know the Port provides good family wage jobs.
So, congratulations to the Office of Social Responsibility team for 10 years of good works, and here's to many more in the future.