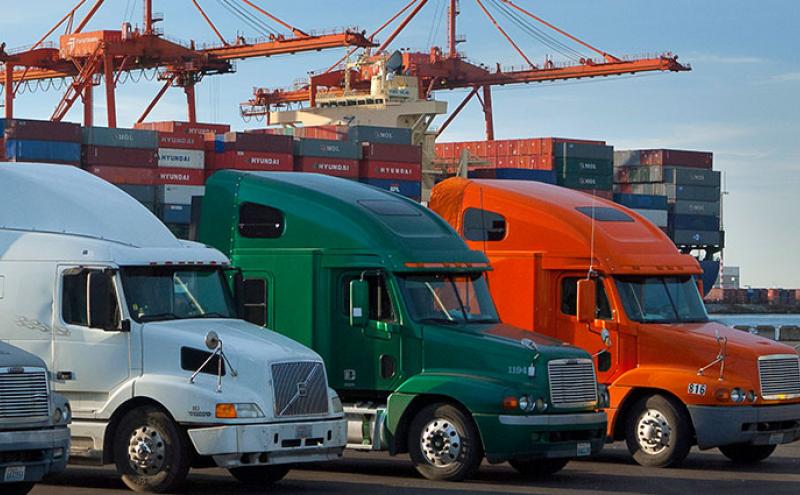 Jul 20, 2018
In recent months, two things I have enjoyed about serving as a Port of Seattle Commissioner and as a Managing Member of the Northwest Seaport Alliance (NWSA) are the opportunities to improve our environmental stewardship while working with other policymakers in the region to join forces on those efforts on behalf of our shared constituencies.
On Monday, July 9th, because of the leadership of Councilmembers Lisa Herbold and Sally Bagshaw, the Seattle City Council passed legislation to provide $150,000 to assist with our continued efforts to replace the trucks operating at our NWSA facilities with newer, cleaner models. A longstanding priority for the Ports of Seattle and Tacoma, and now our joint NWSA partnership the Northwest Seaport Alliance, we were grateful to our colleagues on the City Council for their recent action to support the effort as well. The State of Washington provided funding in their recent capital budget as well, and these funds will work with a $1 million loan program established by the NWSA through a vote at our February 6th meeting.  Also joining in this partnership is the Puget Sound Clean Air Agency, who is contributing $200,000 to this impressive collaborative effort. Taken together, these partnerships will help truckers picking up containers at our seaport to meet the January 1, 2019 deadline to replace their existing vehicles with cleaner, newer models. 
Replacing older trucks serving port facilities helps the environment of our region, of those living and working close to those facilities, and of the drivers who operate the trucks. Ports in our state support economic development in their communities, but it is essential that we not lose sight of our obligations to the health of our planet and our constituents. This responsibility underpinned our work with the Port of Tacoma and the Port of Metro Vancouver (BC) on the Northwest Ports Clean Air Strategy, first developed in 2007. There is more work to be done and our responsibilities to our constituents and this region remain firmly in our minds, driving everything that we do.
Partnering with the State Legislature and the Seattle City Council on initiatives with region-wide implications is a model for how we can all tackle big problems together going forward. I was grateful to have the partnership of Councilmembers Herbold, Bagshaw, and all their Council colleagues, as well as lawmakers in Olympia like State Senator Guy Palumbo and State Representative Jake Fey. Together, we can keep the Washington economy racing forward while ensuring that the impacts of development are handled responsibly.