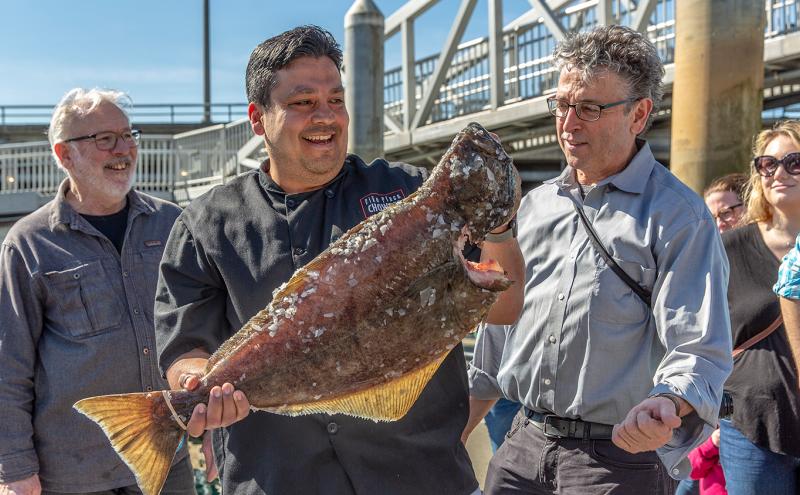 May 29, 2019
One of the most rewarding aspects of being a Port Commissioner is being out in the community and hearing firsthand how we can better serve our region. For every meeting I attend as a Commissioner, there are dozens of volunteers and community advocates working for change behind the scenes. I'm incredibly proud of and thankful for those who have an idea on how to make our region more sustainable and more equitable, and then go out there and push for change. In just the past few months I've had the opportunity to recognize many local leaders, both here at the Port and in our community.
Women's Outstanding Achievement Awards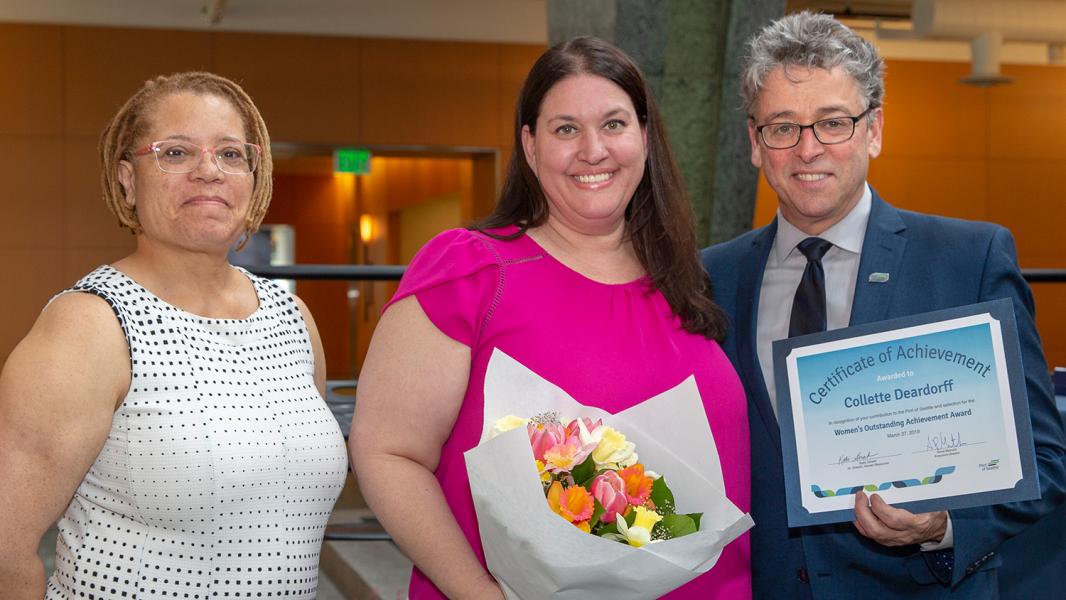 Each year in honor of Women's History Month, the Port of Seattle Human Resources sponsors the Women's Outstanding Achievement Awards. This year I was fortunate to present. Four recipients and all nominees went above and beyond in their accomplishments at the Port. I want to congratulate Sergeant Molly Kearns, Anita Simmons, Beth Britz and Collette Deardorff for your great work.
UW / Alaska Airlines Environmental Innovation Challenge
In early April I joined Dave McFadden, Managing Director of the Port of Seattle's Economic Development Division, and Elizabeth Leavitt, Senior Director of Environmental and Sustainability, as judges for the UW's Environmental Challenge. Contestants developed ideas into business plans and prototypes that promise to address some of the world's most important environmental issues.
Learn more about the Environmental Innovation Challenge.
Port of Seattle Internship Program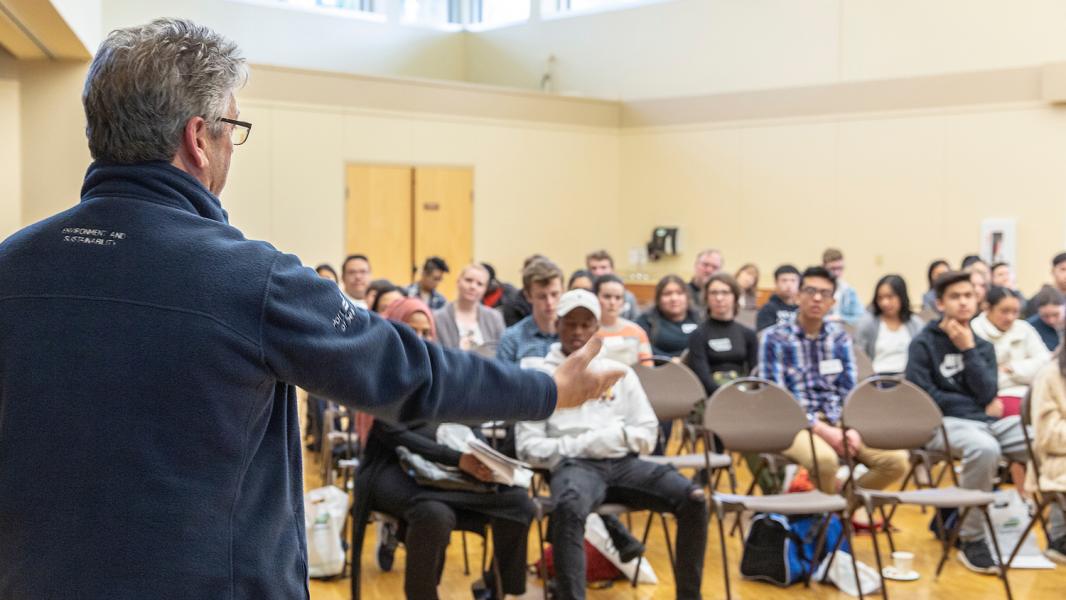 Every year the Port of Seattle hires more than 100 high school and college students for paid summer jobs. Here we are at the High Point Community Center talking about the work of the Port and recruiting another class of interns.
Get more information on the Port's internship program.
"Maggie's" Legacy of Open Trade with China Celebrates a Milestone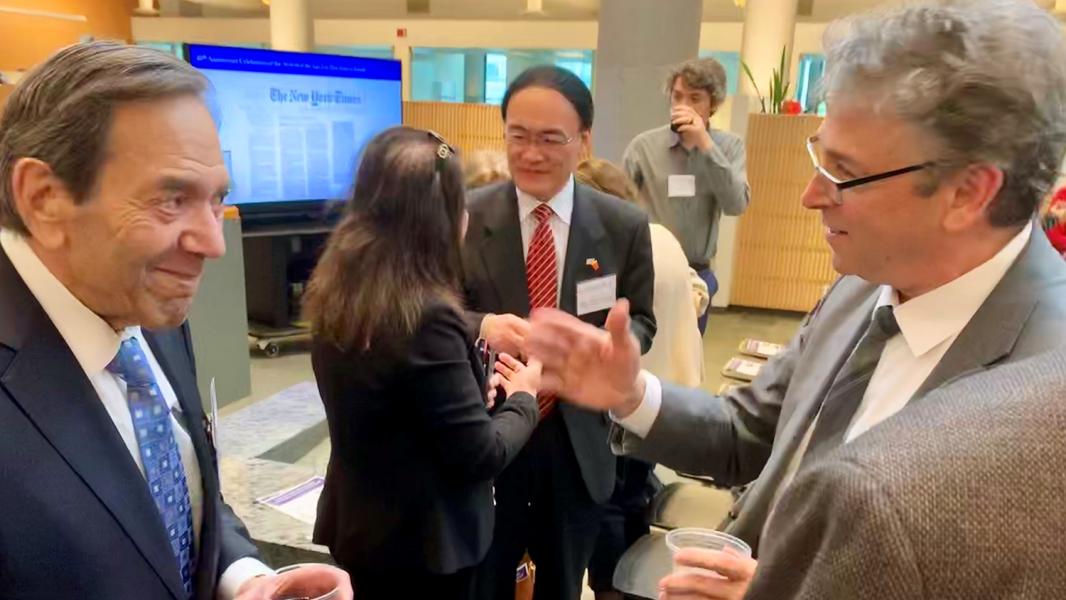 Everyone here in Washington State owes a huge debt of gratitude to Senator Warren Magnuson and his staff. Large parts of the DNA of our economy, the environment, and even the civil rights we now take for granted can be traced in large part back to his era. Though "Maggie" passed away back in 1989, his legacy of more than 36 years in the Senate live on. Stan Barer was one of his Chiefs of Staff who was a central figure in re-opening trade with China. Stan celebrated the 40th anniversary of the event at the Port.
Earth Day Celebrations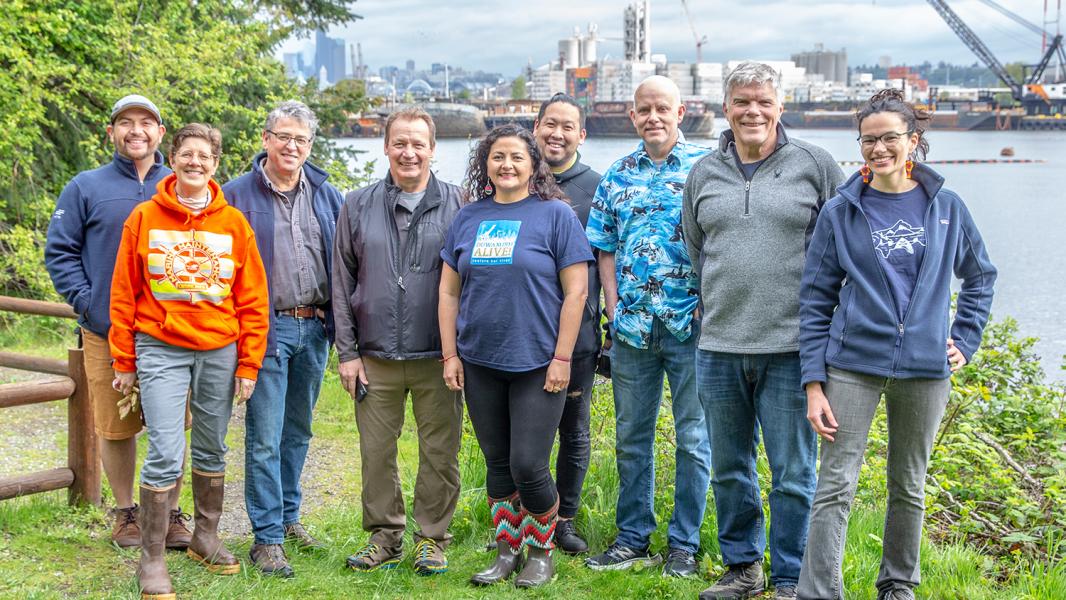 I spent Earth Day at three Port properties: Terminal 107 Park, Pier 66, and Shilshole Marina. The Duwamish Alive Coalition and Port staff hosted a youth-Led Orca Recovery Program. Thank you to everyone who joined us at the "Survive the Sound Launch Party" held by Long Live the Kings at Pier 66/ Bell Harbor.
Watch a video about the Duwamish Alive celebration.
Pier 69 Solar Panel Installation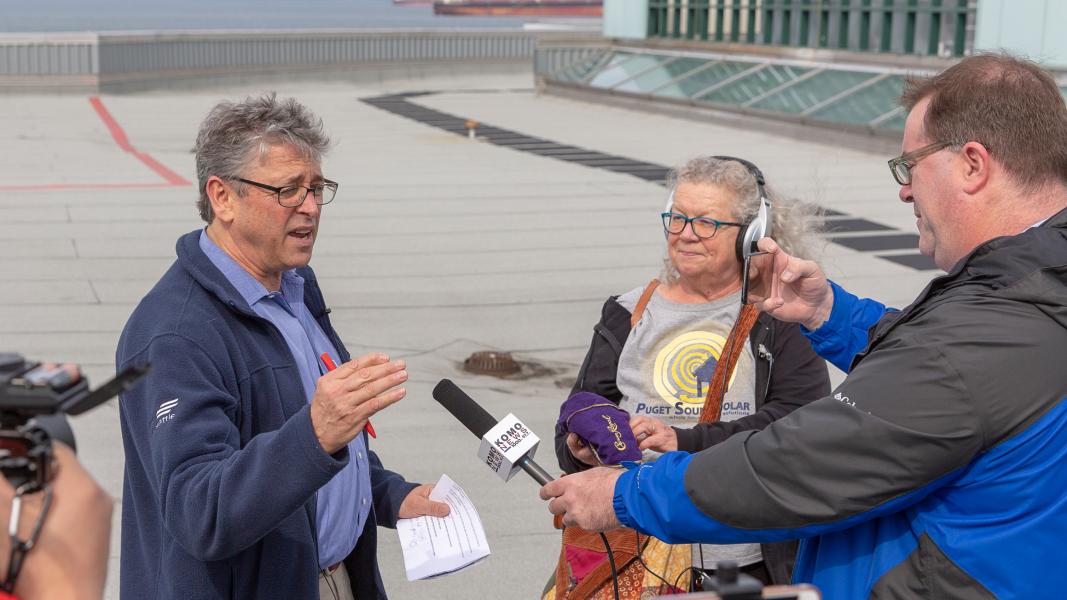 Last month we also celebrated a ribbon cutting for a solar pilot project on the Port's headquarters at Pier 69. This is the Port's second solar project and builds upon the lessons learned at the first project located at Fisherman's Terminal.
Learn more about the solar panels project.
Aloha to Matson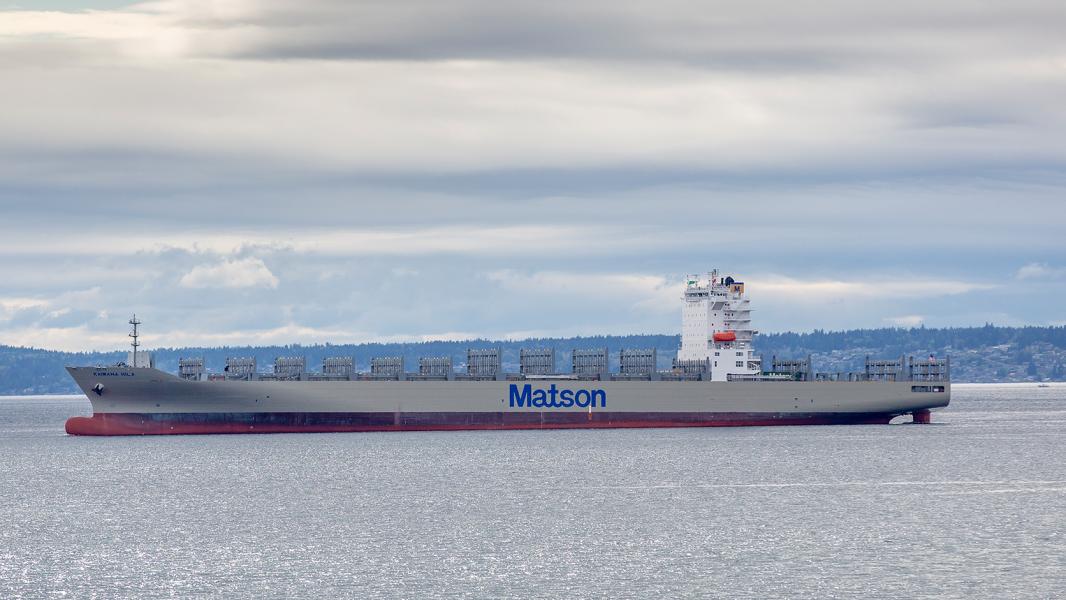 Just last month, we said aloha to a new Matson ship starting service between Seattle and Hawaii. The Kaimana Hila made its inaugural call to port on May 3, 2019.
We are fortunate to work with so many people who are connecting good business with good environmental practices.  Thank you for your partnership with the Port and helping improve our ability to serve the region.