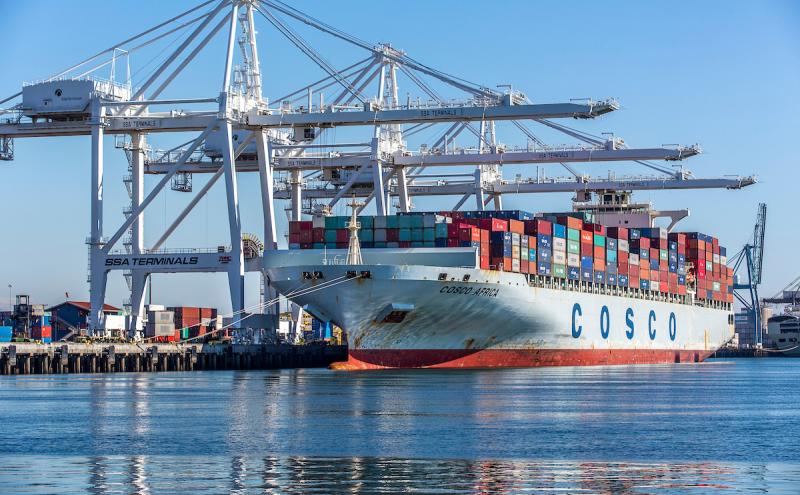 Jan 30, 2019
Yesterday Mayor Durkan and I joined Dan McKisson of the ILWU and Claire Petrich of the Northwest Seaport Alliance in announcing an economic impact study that shows just how important shipping cargo is to our economy. We all agreed that investments in our maritime industrial economy and our freight corridors are critical to our diverse economy. Here are my remarks:
Good morning, and Welcome to Terminal 18. I'm Port of Seattle Commissioner Fred Felleman. I'm delighted to be here with Mayor Durkan and other esteemed guests to discuss how our working waterfront contributes to our region's economy. 
So much is happening here with the Viaduct coming down and our investments in our waterfront going up.
Thanks to Eli and SSA Marine and Dan at ILWU for enabling us to be here and giving us such a great view of the City from this critical infrastructure.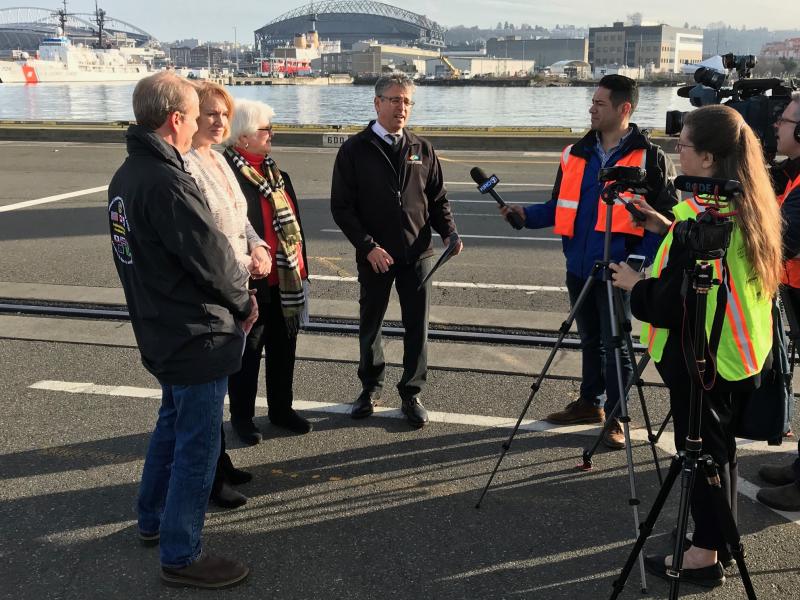 We're focusing today on the economic impact of marine cargo.  
The 3.7 million containers the Northwest Seaport Alliance handled in 2017 supported 15,000 jobs and $1.5 billion in income and benefits.  These middle-class jobs, averaging $95,000, are the backbone of an inclusive economy and underscore the importance of protecting and investing in our working waterfront.
These port-related jobs are among the top earning industries in King and Pierce Counties.
Future Maritime Investments
This is something we're committed to as indicated by the Port of Seattle's investments of over $100 Million in marine cargo and $350 Million in other maritime investments over the next five years. Learn more
Washington ports benefit from deep and protected harbors, as well as proximity to Alaska and the Asian continent.  But such natural advantages do not ensure our success, given the competition of the ports to our north and south.
In response, we created the Northwest Seaport Alliance, our collaborative partnership with the Port of Tacoma, which began operations three years ago when I first arrived at the Commission.
We're also very appreciative of our partnership with Mayor Durkan and other local leaders.  
It's critical that as the City and the Port grow that we find ways to reduce our impacts on each other, whether it be air emissions, congestion, or access to the working waterfront, such as siting of Light Rail.
The report we release today puts the value of those partnerships into clear focus, documenting support for the middle class in an increasingly expensive city to live in. 
Read the report
I'll provide just a few of the highlights here. In 2017 the Ports of Seattle and Tacoma combined handled: 
3.7 million containers — 700,000 domestic 
27 million tons of other cargo (cars, logs, and liquids)  
20,000 middle class jobs
$2 Billion dollars of salary and benefits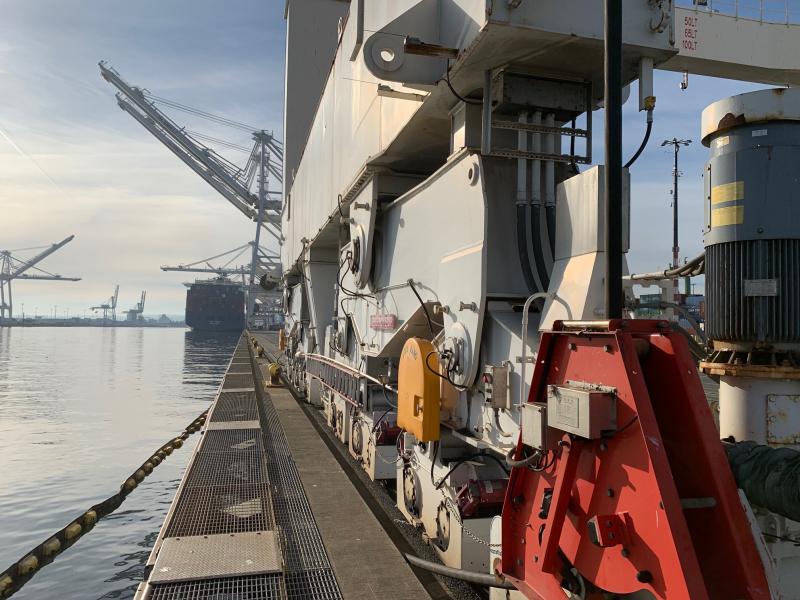 Competitive and Sustainable Gateway
Part of being a competitive gateway has to be planning ahead for greater environmental sustainability.  Starting this year, all trucks entering a Northwest Seaport Alliance international container terminals are required to have engines built in 2007 or later. 
Those trucks are 90 percent cleaner than previous models.  It's one of the many ways we are raising the bar to benefit environmental and community health.  
We are also extending gate hours and developing technology that enables trucks to pick up containers by appointment, which not only reduces traffic but also improves air quality and driver income as well. 
Terminal 18 and Terminal 5 also both have highly efficient On-Dock rail.
I'm committed to promote such innovation and to keep this global gateway competitive and sustainable for the future.  
Future Maritime Investments
Our ongoing commitment to marine cargo and maritime industries overall is why the Port of Seattle approved a plan that would make the largest series of maritime investments that our working waterfront has seen in a decade.  
These are renaissance days for the maritime industry and it's the Port of Seattle's honor to drive this work forward. 
Other resources: