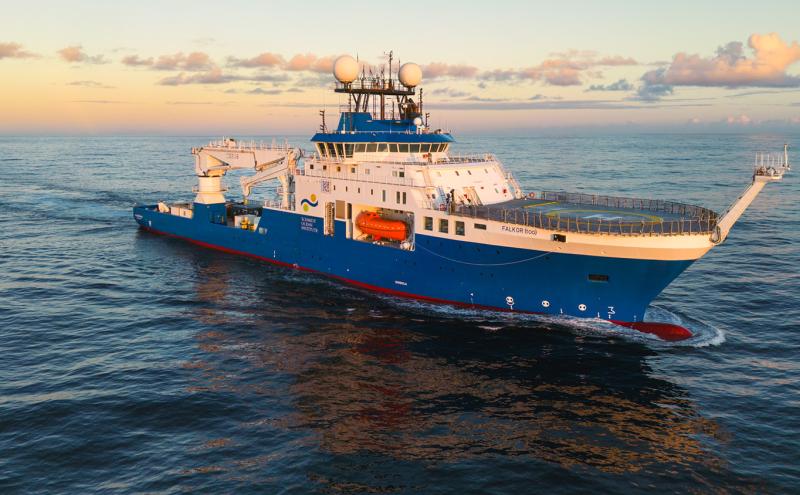 Apr 28, 2023
It's often been said that we know more about the surface of the moon than we do about the floor of the ocean. Well, that's changing thanks to the Schmidt Ocean Institute (SOI). SOI recently launched the R/V Falkor (too), which is the world's only philanthropically operated ocean research vessel. 
This week the Port hosted an Ocean Research Seminar for a unique audience comprised of members from the maritime, marine science, and art communities in hopes to inspire future generations to look to the sea for marine and maritime career opportunities. There we learned from Schmidt and UW marine scientists about new discoveries, including seemingly alien lifeforms that live near volcanic vents along the mid-Atlantic ridge.  
These rare creatures can survive under great pressure, extreme temperatures, and without oxygen. Though these organisms have evolved to live in harsh environments, they are also very vulnerable to disturbance. The data that UW Principal Research Scientist Dr. David Butterfield and his team gathered will not only add to the understanding of the ocean but will also help inform international decisions about if or where seafloor mining may occur. 
I so appreciate the investments made by SOI's founders Wendy and Eric Schmidt. They continue to advance our understanding of what Jacques Cousteau referred to as "inner-space," while others of their means look to outer-space.  
SOI Senior Director of Operations Eric King explained how the institute also uses art to enhance its advocacy for marine life. The Artist-at-Sea program is an opportunity for artists to participate on a research expedition aboard the Falkor (too) and to use that experience to inspire artwork that helps expose new audiences to the wonders that lie beneath the waves. The Port recently displayed a portion of the Schmidt collection in our buildings on Piers 66 and 69.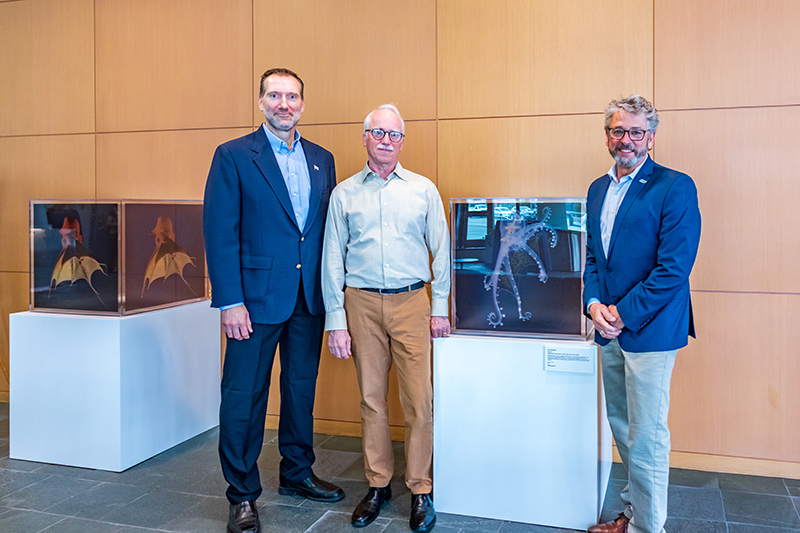 This was a very special opportunity for me to share my love of the ocean, science, and the arts with the audience. The experiences I've had during my work to advance the understanding and conservation of killer whales for the past 40 years continues to serve as my inspiration for public service at the Port.
I'm very proud that the Port is committed to using the best available science to inform our work and to support innovations that enable commerce and communities to coexist — be they human or ecological. Our partnership with Schmidt is representative of that commitment.
Indeed, the Port is all about partnerships. Another example is our collaboration with and financial support of a scientist working at the Seattle Aquarium as a "kelp fellow." Research Scientist Dr. Zachary Randell is working to better understand where kelp grows in Elliott Bay so we can help restore this urban marine environment and to inform ongoing kelp recovery efforts throughout the Salish Sea.
Partnering on important matters is often the key to making a difference for our planet and the ocean is particularly critical to us all. Which reminds me of a slogan from an organization I used to work for, American Ocean Campaign, which was founded by Ted Danson: "The oceans gave us life; it's time we returned the favor."
Subscribe to receive email updates from Commissioner Felleman
Top photo caption: Schmidt Ocean Institute's R/V Falkor (too)