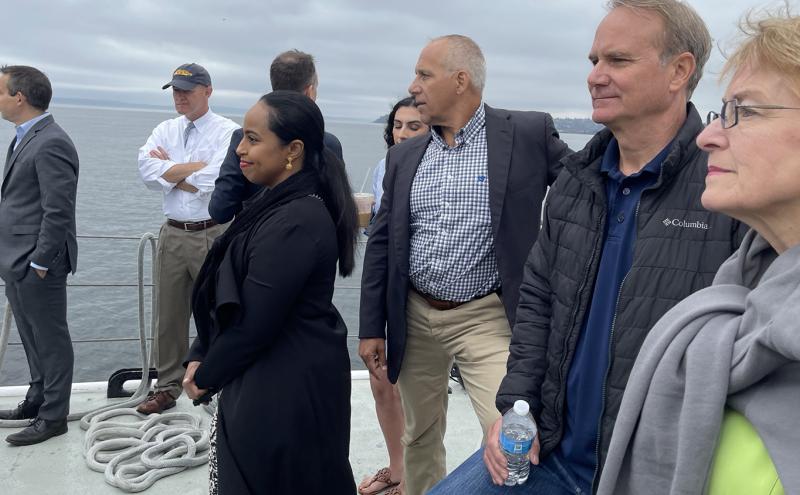 Aug 19, 2022
On Tuesday, August 9, I cohosted a tour of the port and maritime facilities for members of the U.S. House of Representatives' Select Committee on Economic Disparity and Fairness in Growth. The Select Committee is focused on developing bipartisan solutions to the prosperity gap between wealthy Americans and everyone else. The Committee was in Seattle at the invitation of U.S. Representative Pramila Jayapal, a member of the Committee, and their main activity was a formal field hearing on workforce development.  
Congressional Delegate Attendees:  
U.S. Representative Pramila Jayapal (D-WA) 
U.S. Representative Jim Himes (D-CT, Select Committee Chair) 
U.S. Representative Bryan Steil (R-WI, Select Committee Ranking Member) 
U.S. Representative Marcy Kaptur (D-OH) 
U.S. Representative Gwen Moore (D-WI)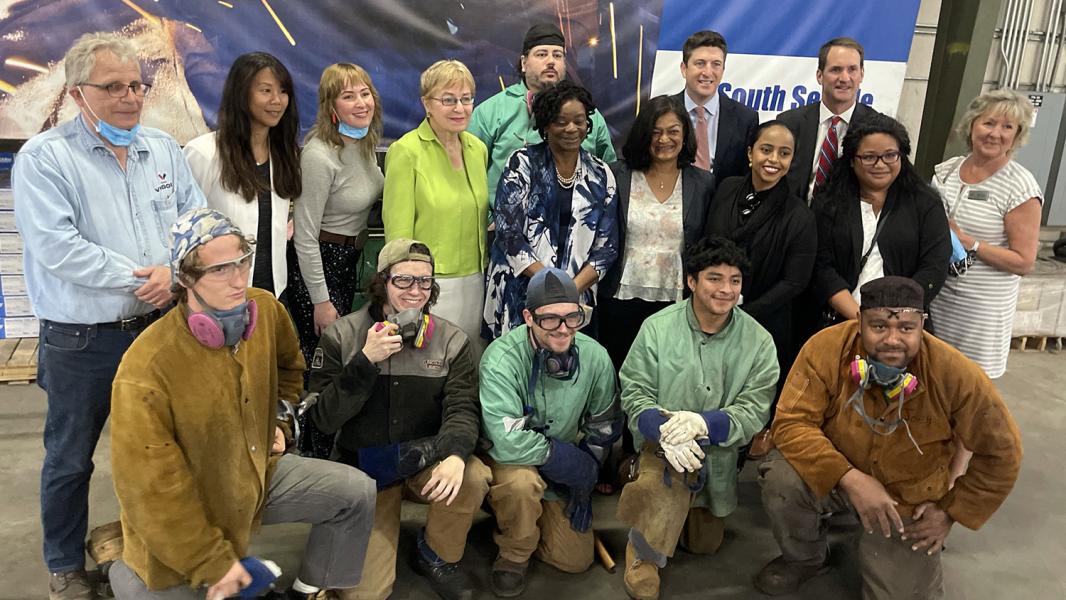 Representative Jayapal reached out to the Port specifically because she sees our organization as a model of workforce development and economic opportunity generation. The tour featured some exciting port and maritime facilities and program. As a county-wide special purpose government, we exist to ensure that the operations of our travel and trade facilities provide broad public benefit to the people of King County and the State of Washington. 
The Port of Seattle is unique in many ways; in particular, we operate both a seaport and an airport. But we are also one of the very few port authorities that is governed by directly elected officials. Many ports outside Washington State are appointed by Mayors or governors of their jurisdiction and are therefore less accountable to voters.  
I was proud to share that my colleagues on the Port Commission and I are dedicated to ensuring that the revenues from our activities get invested in key community priorities — from regional transportation infrastructure and environmental sustainability initiatives to economic development and workforce development programs.  
Many people don't realize all the Port of Seattle's operations and partnerships. We're BIG! The Port has five business lines — our airport, our cruise terminals, our fishing and recreational boating marinas, our real estate and economic development holdings, and our cargo terminals, which are operated by the Northwest Seaport Alliance (Alliance) in partnership with the Port of Tacoma.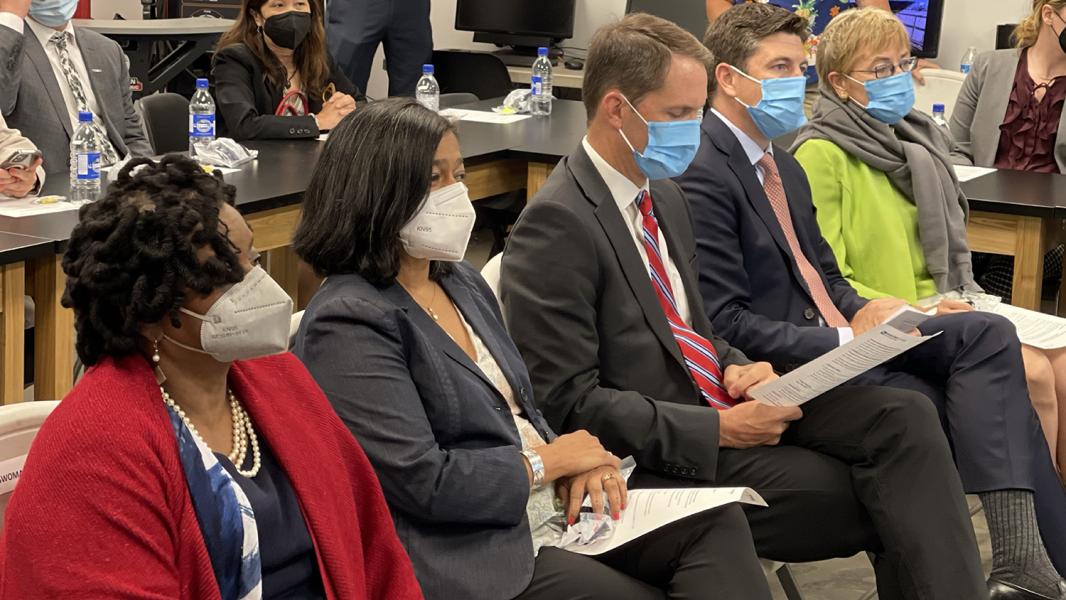 During the tour I shared the Port of Seattle's commitment to robust, strategic workforce development programs that directly benefit communities impacted by Port activities and underrepresented communities. As Port Commissioner, I believe that our future workforce should reflect our community, which means that jobsites will need to include many more women and many more people of color. 
Our Port goals are to:  
Increase equitable access to careers in port-related industries,  
Create opportunities for workers to acquire the skills, experience, and education needed to secure quality, family-wage jobs in those industries, and  
Expand economic development and quality of life for all Port customers, tenants, and workers in Port-impacted communities.   
At the Port of Seattle, we need a constant pipeline of skilled workers for our maritime and aviation divisions. We plan to spend billions of dollars over the next decade in green construction projects at our facilities, requiring thousands of trades workers. To facilitate these efforts, we are focused on creating a regional pipeline of skilled construction workers, particularly on improving the inclusion and training rates for people of color and women in the construction trades.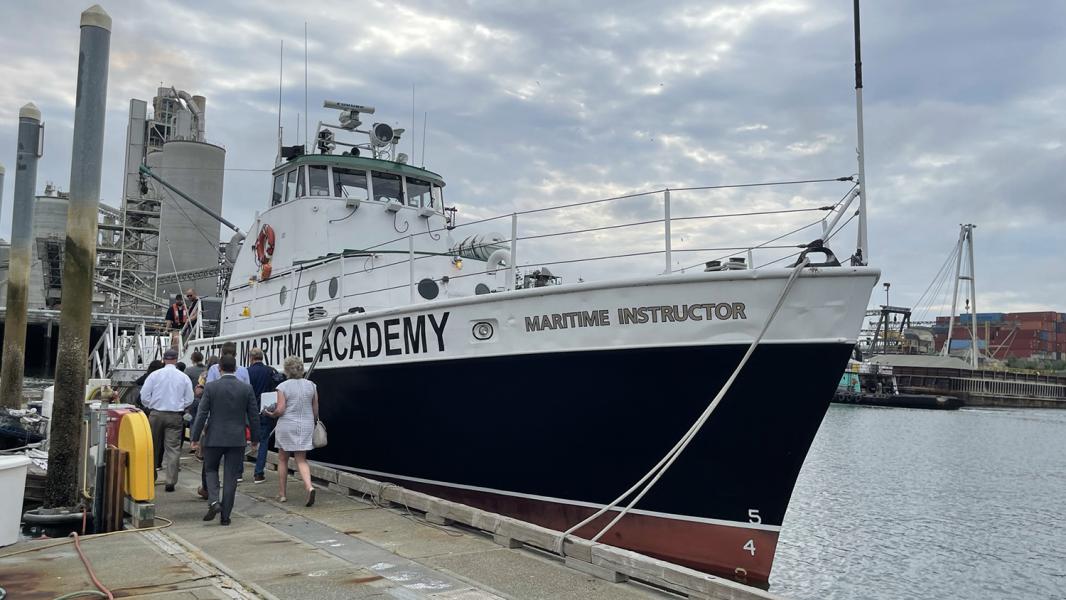 Additionally, we are addressing gaps in the existing worker pipeline, such as a lack of alignment with demand; a siloed approach to planning and implementation, funding, and evaluation; and a lack of coordination and capacity in terms of pre-apprenticeship training programs to train and develop the next generation of construction workers.  
The Port operates an employment center at SEA Airport that directly supports airport operations by connecting jobseekers from the communities we serve, in particular immigrant and refugees, with entry level jobs at the airport. We also have implemented a career pathway program at the airport that provides upskilling training opportunities and wraparound support to workers who earn certifications to enter in-demand careers, such as aircraft mechanics and aviation air cargo logistics.  
The Port is active in regional partnerships including the City of Seattle, King County, and Sound Transit — in improving access, retention, and navigation programs and services for pre-apprentices in construction trades. These programs are intentionally created to serve women and BIPOC communities. 
More recently, we have invested significantly in improving our youth workforce efforts, and we have made three pivotal changes to our youth jobs programs that accelerated our efforts to build a more diverse workforce.  
We changed our summer internship program into a year-round internship, making interns a critical part of how the port does its regular business  
We built upon a successful collaboration with local nonprofits, meeting with them regularly to recruit youth and support their success 
Finally, we embraced a project-based, cohort model, making virtual work more engaging for youth 
This year, the Port Commission launched a new program to focus on those job opportunities. The new Youth Career Launch program aims to place youth into jobs that will lead to careers in maritime. We've committed more than $4 million for this program over the next three years. 
We ask maritime companies to host youth interns for three months. The Port pays the interns for their time and work at the company. In return, we ask that they consider hiring them for a full-time, entry-level position at the company at the conclusion of their internship. 
We know that meaningful internships and workforce programs require a targeted pipeline into the workforce for everyone, especially for low-income, first-generation, and underserved students farthest from opportunities. And so, we are excited to see the results of our new approach. 
Ensuring that the Port creates opportunities for everyone in our community is obviously very important to me personally. I came to America as an immigrant from Somalia, and one of my first points of entry was Seattle-Tacoma International Airport (SEA). I grew up watching my mother work at SEA, and my father was a truck driver. The Port is a key part of what made me who I am, and I am dedicated to making our region a better place for everyone who lives here.  
Special thanks to the Transportation Institute and the Seattle Maritime Academy for your partnership in sponsoring and providing the vessel. I'm grateful for the opportunity to showcase our Port of Seattle and Alliance accomplishments, and I look forward to further discussions with our Congressional leaders.  
Subscribe to receive email updates from Commissioner Mohamed
Top photo credit: Luis Navarro