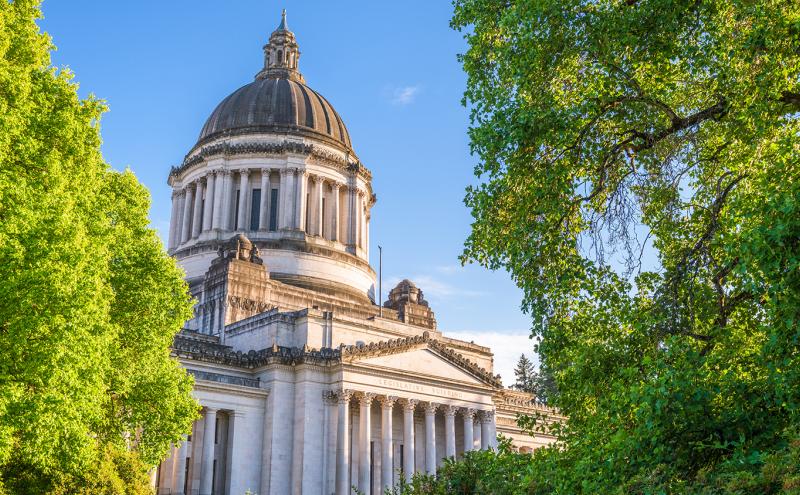 Apr 28, 2021
With sine die, the official close of the Washington State legislative session, I wanted to highlight a few Port-related legislative successes our colleagues were able to achieve in an especially productive session. 
Low Carbon Fuel Standards (LCFS)
The legislature passed House Bill 1091. It is a historic achievement, that imposes a penalty on dirty fuels and supports the development of cleaner fuels. For the Port, the LCFS unlocks new opportunities for clean fuels and electrification in both maritime and aviation. 
Airlines Catering Workers
When the City of SeaTac passed a $15 minimum wage, one group of workers was left out. The passage of SB 5385 allows Port of Seattle to correct that carve-out and bring airline catering works up to the same standard.
Quiet Sound Program
The legislature has allocated $250,000 per year for the Quiet Sound Program to reduce the cumulative effects of acoustic and physical disturbance from large commercial vessels on Southern Resident Orcas throughout their range in Washington State, a program spearheaded by the Port of Seattle.
Tourism Promotion Funding
The legislature allocated $12 million in funding to reinvigorate the tourism economy, one of the hardest-hit sectors during the pandemic, and one of the last to recover.
Police Reform
We applaud the WA Legislature for passage of several police reform legislation bills which are in line with the practices the Port of Seattle has already implemented on June 23, 2020, including the ban on the use of vascular or airway neck restraints; increase the diversity on police hiring evaluation panels; disqualifications of police officer applicants based on a substantiated finding of the use of excessive force against a member of the public, or a substantiated finding of racial discrimination against another employee; and requirements for de-escalation, "bystander'' intervention and anti-discrimination training. 
In addition to these victories directly related to our work at the Port, the legislature also made significant progress toward shared prosperity (the Working Families Tax Credit and additional funding for early childhood learning) and environmental justice (the Climate Commitment Act). We have a lot of work to do now that the legislature has provided us with these new tools, so back to work!