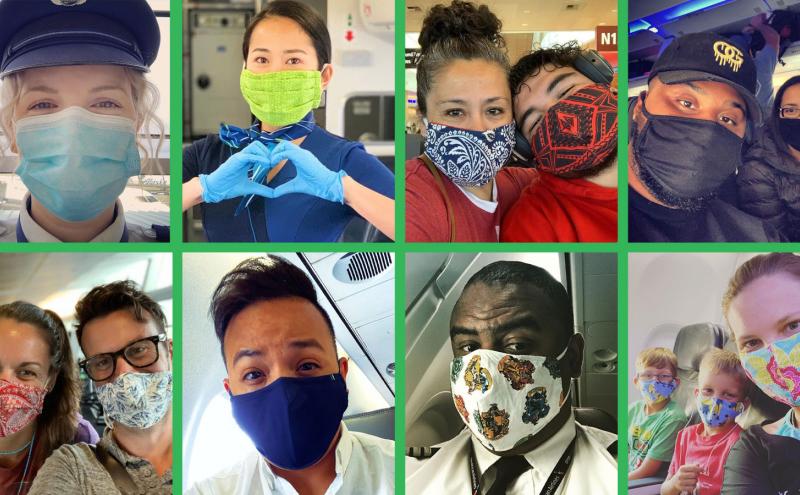 Feb 11, 2021
January flew by, and in many ways felt like a reprisal of 2020. However, as we dig into our work for 2021, I wanted to share some of the most important elements of this year's work plan, and why I feel optimistic about our region's ability to emerge from the pandemic stronger and more equitable.
Workforce development and equity 
This year I will be co-chairing the Workforce Development and Equity Committee, along with my colleague Sam Cho. After establishing the Office of Equity, Diversity, and Inclusion, we now have greater capacity to understand and a toolkit to act upon inequities in and around the Port. I am also leading efforts on policy related to the use of biometrics, a review of our police department's policies around use-of-force and accountability. 
Maritime High School
In spite of the pandemic, our project to build the region's first high school dedicated to preparing students for the full range of careers in maritime is underway at full sail. Working closely with Highline Public Schools, we recruited the first class of freshman in January, and there are just a few spots remaining for some lucky students. The advisory board and leadership are focused on academic design and operations planning. Now my attention turns to engaging industry partners and other stakeholders to support the project with funds, expertise, and workplace learning.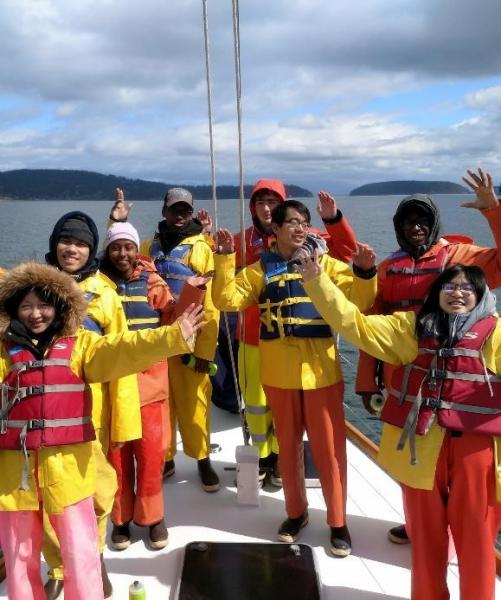 Operating safely, building for the future
Last year I chaired the Aviation Committee and I am grateful that my colleagues have asked me to continue serving in that role. Seattle-Tacoma International Airport (SEA) accounts for nearly 70% of the economic activity of the Port and plays a major role in the lives of nearby residents. Hundreds of private employers operate on site at SEA, making our airport one of the largest job sites in the region. Millions of passengers depend upon our airport for safe access to global destinations. The airport, its restaurants, and retailers stay open because they are essential infrastructure and have been working hard to keep travelers and employees safe. Supporting safe and healthy operations at a major international airport through the latter half of the pandemic will dominate our 2021 workplan. Activity will return to SEA — there are better and busier days ahead. So we continue to plan for the long-term future of our airport and building safe, healthy, sustainable, and beautiful facilities that reduce crowding. Everyone deserves a safe and efficient experience at the airport, but we also intend to make it a fun and a memorable part of your journey.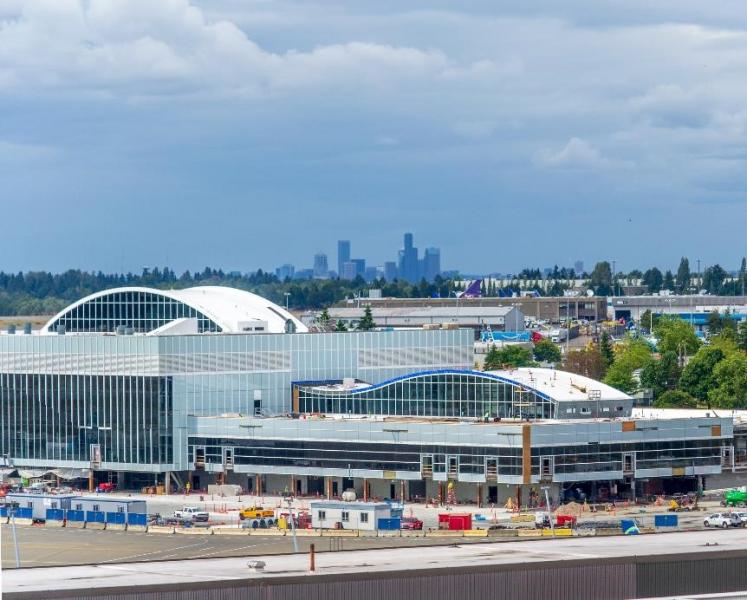 Modernizing maritime 
The maritime industry is more than a century old in our region, but today we see an incredible renaissance through innovation and sustainability.  The Port launched its second wave of the Maritime Accelerator, a start-up business incubator designed to propel forward the next generation of maritime industry leaders. I am supporting the development of a Maritime Innovation Center at Fishermen's Terminal, a facility that will bring together the most creative and passionate leaders working to establish our region as a global maritime leader. 
The Northwest Seaport Alliance, an innovative and highly successful collaboration with the Port of Tacoma on international maritime cargo operations, enters a new era next year as we open the first phase of the newly-refurbished Terminal 5. The modernized Terminal 5 will modernize the region's facilities to keep us competitive, anchor maritime industrial jobs for decades to come, and expand business development at other Port properties.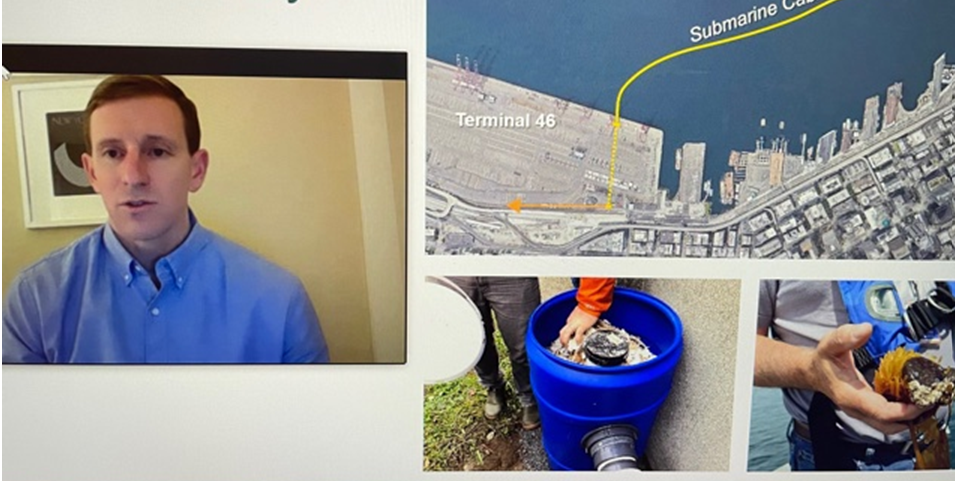 Protecting the environment and the most vulnerable
Over the long term, there is no issue more important for the Port of Seattle than environmental justice. How do we operate major aviation and maritime transportation hubs without contributing to climate change? How do we undo the damage done by industrial activities on our land and water? How do we protect the communities farthest from opportunity from disproportionately experiencing most of the impacts of change in our region?  The work requires immediate steps, such as our contract to purchase 100% renewable natural gas to heat the airport terminal and run shuttle buses last year. And long-term solutions, like efforts to reduce carbon emissions from fossil fuels by introducing sustainable aviation fuels and fully electrifying the Seattle waterfront with clean energy. A major priority this year is to pass a Low Carbon Fuel Standard at the state level.
Winds of change
Over the last two years, I have been working with staff and experts to study offshore wind as a form of renewable energy and sustainable economic activity for our region. With each conversation, I grow more convinced that the Port of Seattle can play a key role in bringing offshore wind energy production to the West Coast. The Biden Administration's transformative plans for renewable energy in 2021 brings tailwinds that accelerate our efforts. With our partners in labor, industry, research and government, we are moving ahead to attract leading wind energy developers to our harbor.
Leading an equitable recovery 
Industry experts anticipate that Port-related industries like air travel and cruise will return to normal, pre-pandemic activity in the next few years. The truth is that returning to normal is not good enough. 
Our last economic recovery from the 2009 recession generated enormous wealth in our community. The recovery also hollowed out our middle class.  We entrenched an economy of extremes. Rapid growth from that recovery meant that carbon reduction strategies could not keep up with dramatic increases in activity.    
While the post-pandemic recovery itself might be months or even years away, we need to plan the shape of that recovery right now. While my workplan covers a range of Port activities, one theme remains constant. In 2021 my greatest focus will be to ensure that the Port helps lead a recovery that expands economic equity and environmental justice. To re-establish a stable, resilient middle class. To create good jobs that ladder up to rewarding careers.  And to create opportunities that sustain both our communities and our planet.    
Top photo credit:
SEA Passengers top row: @ bec_white_,@ lhai_fly, @misty_locs, @ogdenjrealty

Bottom row: @noahjbrown_, @vidalmen, @erauprcwa, @military.wife.life
Other photo credits: Copyright Ryan Calkins