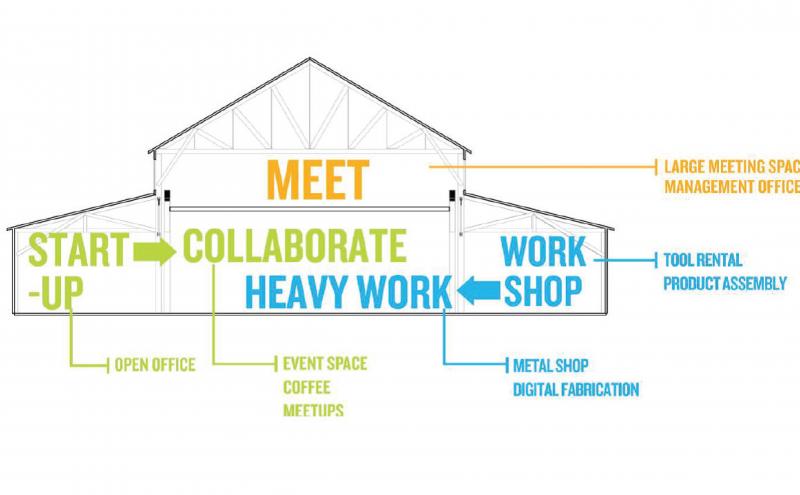 Modernizing Seattle's Working Waterfront
Proposed Maritime Innovation Center
This project creates a maritime epicenter that can help drive industry growth and entrepreneurship.
Projected Cost
$10.5 million
Summary
This project will develop a light industrial facility to support the Maritime Innovation Center and a larger maritime innovation district.
Estimated Completion Date
Q3 2022
Purpose
The Port of Seattle's Maritime Innovation Center will help the region's maritime industry adopt advanced technologies and stimulate innovative entrepreneurship. Promoting knowledge transfer, business incubation, and workforce development are the biggest needs in terms of addressing maritime innovation challenges and opportunities. This innovation center can help sustain maritime industries and help the Port modernize operations and key lines of business.
Century Agenda
This project supports the Port's Century Agenda by continuing to grow the economic value of the fishing and maritime cluster, including the number of local jobs and business revenue.
Business Plan Objectives
Advance maritime industry innovation
Enhance public awareness of the terminal and fishing industry
Create a facility that supports maritime industry events and initiatives