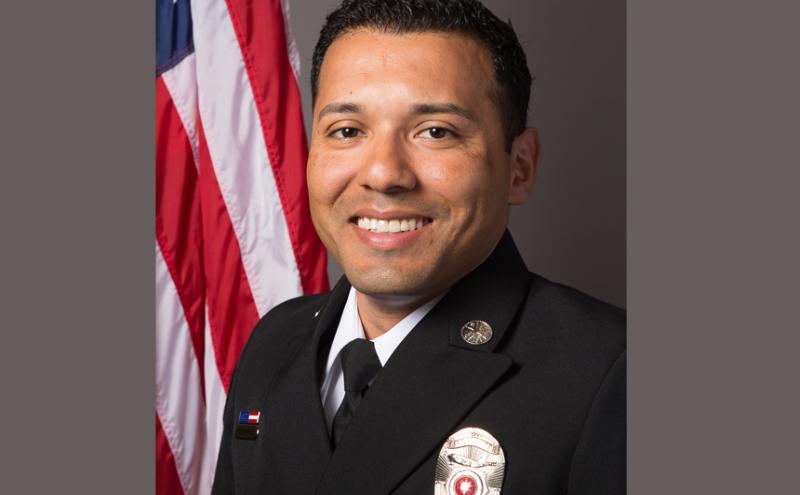 Port of Seattle Fire Department is happy to announce the 2021 Firefighter of the Year is Firefighter Fredy Esquivel.
Firefighter Esquivel has been a member of the department since January 2019, and has made a significant impact in that short time. His nomination highlighted his leadership skills, his initiative and desire to help – especially those in their first year of probation, and his passion for promoting and supporting others. He recognized a need and implemented a Mentorship program. Firefighter Esquivel is always approachable and has a passion for supporting the growth of those around him. He is committed to giving back and is the key organizer for our Toys for Tots program each year.
We are very fortunate to have Firefighter Esquivel among our members.
He was gracious enough to answer a few questions after learning of his award.
Q: How does it feel to be chosen by your peers as Firefighter of the Year?
A: Being chosen as Firefighter of the Year by my Peers is an honor and humbling experience. I am thankful for my peers who appreciate and acknowledge my work ethic and willingness to make our community better. 
Q: What is your personal philosophy when it comes to the job? What's your mindset coming to work?
A: My personal philosophy when it comes to the job is to make our space better than I found it. I revert back to the saying, "Iron sharpens Iron." I come to work with the mindset that our performance should continue after probation and throughout our career. Our lives depend on it, and the little things matter because that's where change takes place.  
Q: A key point in your nomination was your support of new hires. What made you want to step up and take the initiative to mentor our newest members?
A: I believe that mentors are important to an individual's growth. That growth is not only professional but personal as well. I am standing on the shoulders of some of the greatest coworkers, friends, and neighbors who have had a great impact on my life. I strongly believe that we should set others up for success because it makes our work environment, our performance, and our community better.
Q: You always have a really healthy attitude, showing respect and support to those around you. How did you develop your commitment to positive mental health?
A: The development and commitment to positive mental health began when I was a child. My morning started with making my bed and getting chores done before I was able to play outside or video games. We were taught that you had to pay in order to play. That mindset carried on throughout my time in the Marine Corps and became instilled in my everyday life. Showing respect towards others allows a mutual understanding of trust and transparency. I also know that those around me have worked hard to build their professional careers and that should be acknowledged with every interaction. I also want to ensure that my coworkers are heard and hopefully can have a positive mental shift after our interactions. Motivation is contagious, but in order to create motivation you have to have a strong work ethic, even on days you don't want to.
Q: Finally, it's obvious how good giving back makes you feel, and the Toys for Tots campaign is a great example of that. How did you get involved?
A: I began getting involved with Toys for Tots in 2013 while in the military. Military members often go through "lean times" at home. Christmas may not always happen, and I wanted to ensure that I gave back to a service that once helped my family.  One thing we can always donate is time. My family and I have donated our time as volunteers since then. We pride ourselves on our commitment to community service. Finally, we love Toys for Tots because it allows young children to be themselves and not worry about potential stress at home. It gives them that moment in time to just be kids. It provides them with hope and shows them that their community cares about them. The intangible becomes tangible when they receive their gifts. Their smiles are priceless.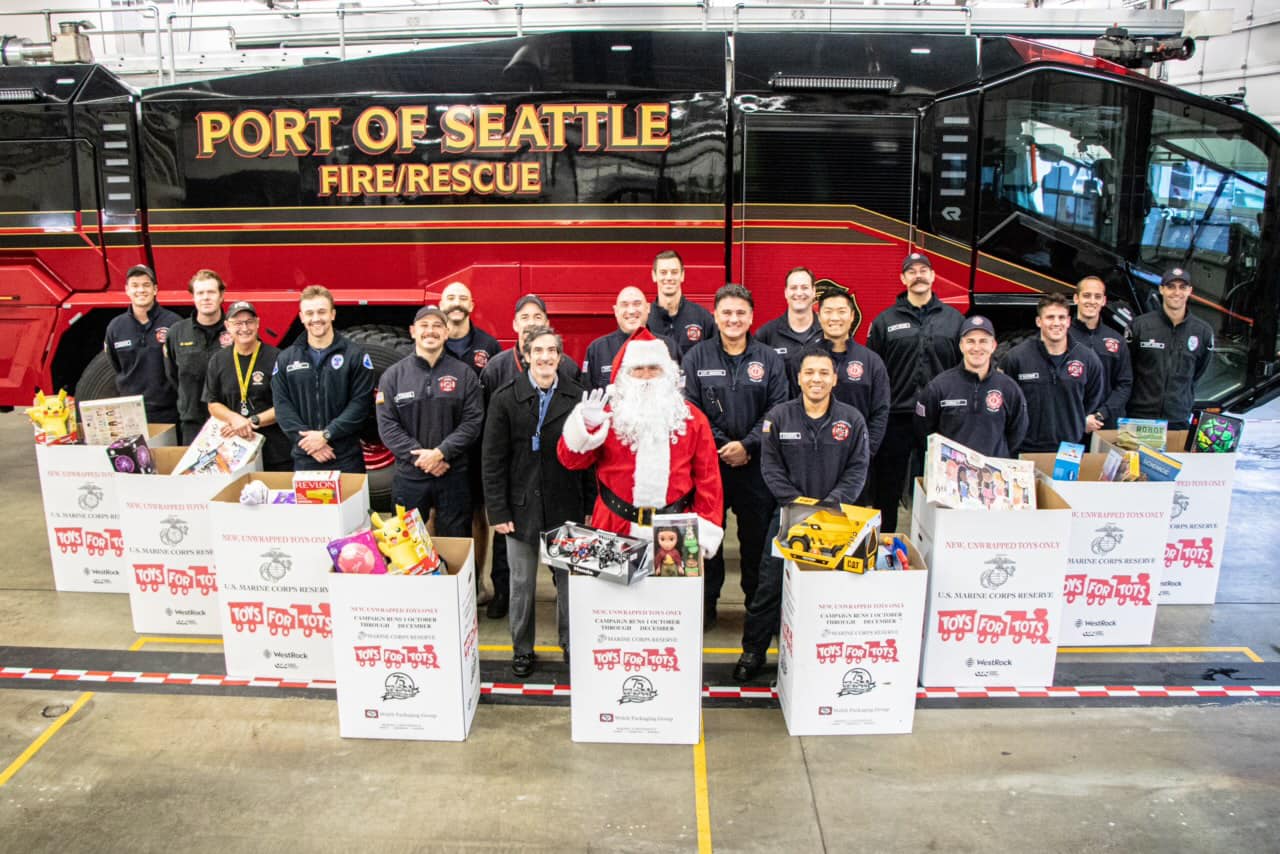 We look forward to the years to come with Firefighter Esquivel, and to seeing all the amazing things that happen from here.