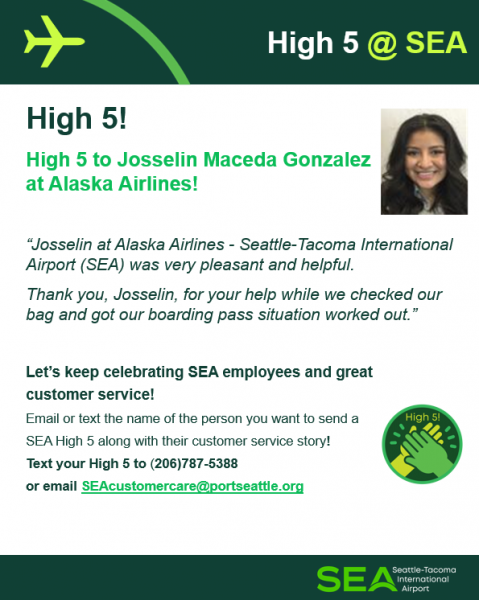 SEA Vaccine Clinic Volunteer Celebration
This spring, over 300 volunteers supported the SEA Vaccine Clinic for Airport Employees. Discover their stories of inspiration, hope, and teamwork as they are recognized for their efforts at the SEA Vaccine Clinic High 5 Celebration.
Let's keep celebrating SEA Employees and great customer service!
Email or text the name of the person you want to send a SEA High 5 along with their customer service story!
Text your High 5 to (206) 787-5388 or email SEAcustomercare@portseattle.org
High Five Employee Recognition The SEA High 5 program recognizes staff across the airport for customer service excellence.
Whether an employee helps a customer find their way, solves a problem to make the journey easier, or offers a fun tip about the airport the High 5 says a job well done!
Check out the 2020 SEA High 5 Airport Employee Recognition Celebration.