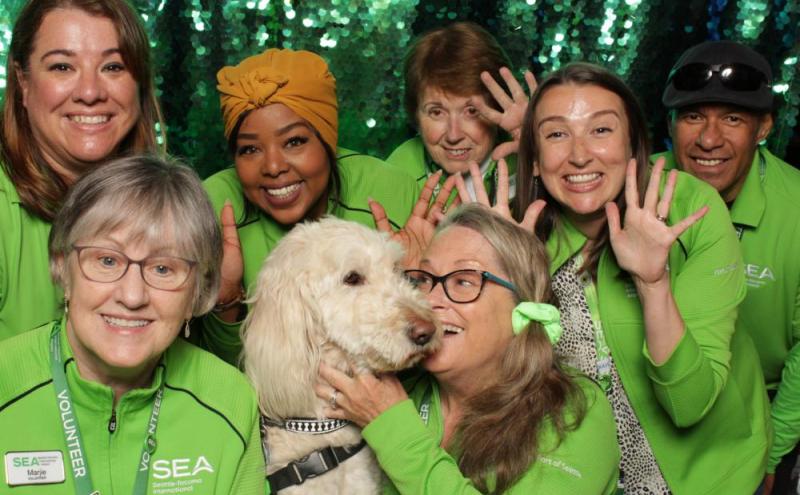 Join Our Volunteer Team – Apply Today!
Seattle-Tacoma International Airport (SEA) is the first and last impression of our region for the traveling public.  Our community of volunteers is invaluable ambassadors for both the airport and the Puget Sound region.  Located at key information desks throughout the airport, volunteers focus on elevating the travel experience for SEA's travelers.  Whether providing directions to rideshares, looking up gate information on the FlySEA App, making dining suggestions, or providing tourist recommendations – SEA volunteers are invaluable members of the SEA Customer Service team and airport community.
If you love meeting new people, like seeing airplanes land and take off, have a favorite tourist destination you want to share with travelers, or just want to learn more about aviation and the inner workings of an airport – then joining the Volunteer team would be a great fit for you!  Full details and application links are below.
Volunteer Program Details + Benefits
Training and ongoing learning opportunities are provided.
Airport volunteers are required to make a 6-month minimum commitment, and most volunteers commit to weekly shifts, though bi-weekly shifts are also available.
Shift openings are 7-days a week from 7 am – 10 am, 10 am – 1 pm, and 1 pm – 4 pm.
Volunteers must be 18+ and successfully complete the Credential Center airport badging process, which involves passing a background check in line with the Port of Seattle's employment policy.
Discounts at SEA stores and restaurants.
Airport parking is provided during a volunteer's shift.
3-weeks of vacation Airport parking is available annually after completing the minimum 6-month commitment.
As travel demand continues to rise, the SEA Volunteer program aims to bring new volunteers in 2023. You can apply online or email airportvolunteerinfo@portseattle.org for a paper application.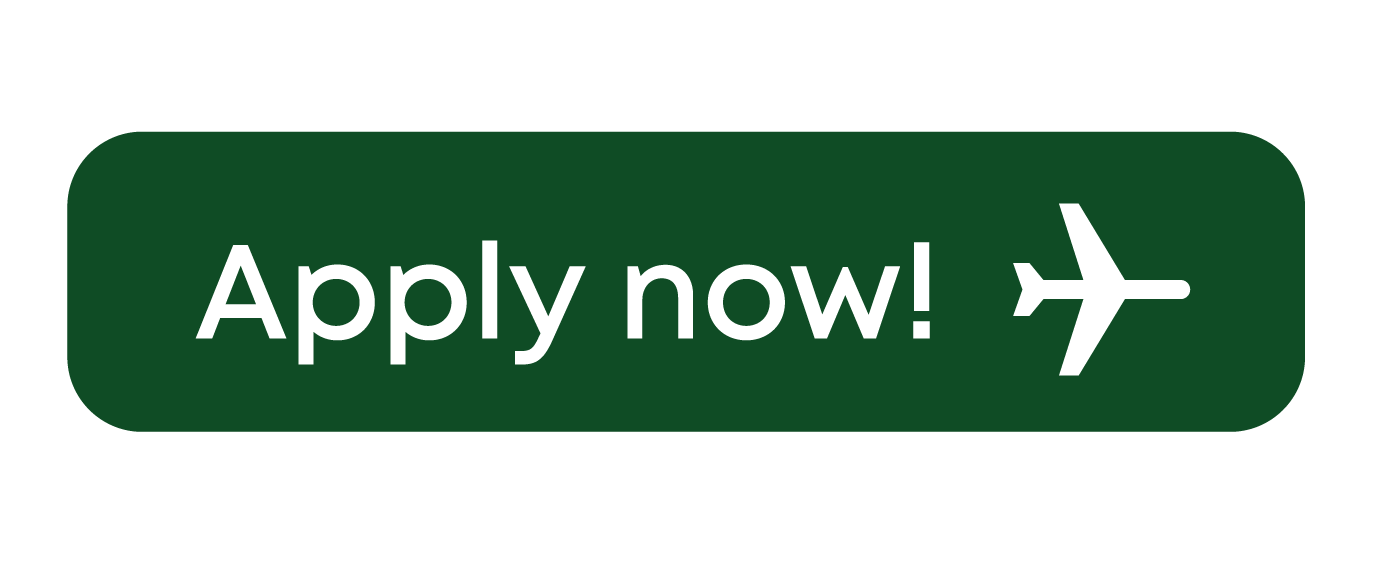 Questions? airportvolunteerinfo@portseattle.org
SEA Airport is committed to maintaining a safe and healthy airport environment for our travelers and staff.  Read more about our FlyHeathy@SEA initiative for details.