Share your story. Give a High 5!
It takes every airport worker to deliver a great travel experience by offering help, solving problems, making suggestions and bringing their best self to each customer contact.
High 5! focuses on SEA brand values and celebrates the people bringing them to life. Compliments are shared by customers and airport staff about all airport workers. 
If you see someone going above and beyond, give a High 5! Share your customer service story.
For additional program information, email the High 5! Team. 
High 5 Hallway
---
Checkout the High 5 Hallway Reveal event video here!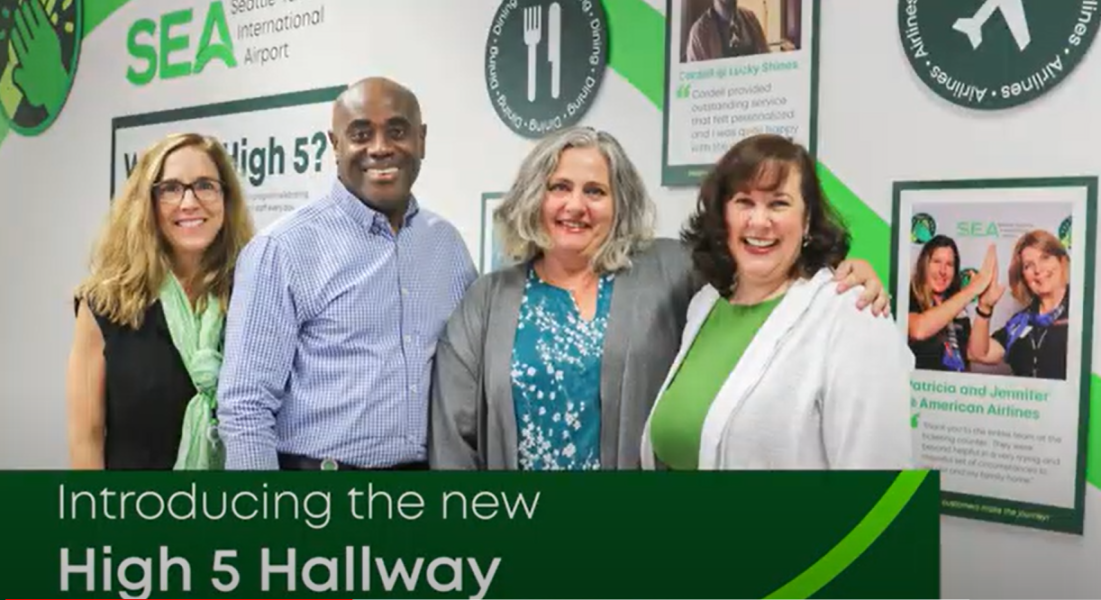 Celebrations
---
Celebrating our High 5 honorees who make SEA Airport a great experience for our customers! 
Not only has their work contributed to prestigious awards from the airport rating organization Skytrax but, most meaningful, is the way they make a profound impact on people every day.​ We know there are a lot of great service stories we never hear about. Thank you to every SEA worker helping make our customer's travel experience great!
October 2023- Every day. Elevate Award- Congratulations Taufa from VIP Hospitality Services!
High 5 Celebration event video
2022 Q3/Q4- Every day. Elevate Award- Congratulations Eskedar, Trhas and Zebenawrk from G2 Passenger Assistance!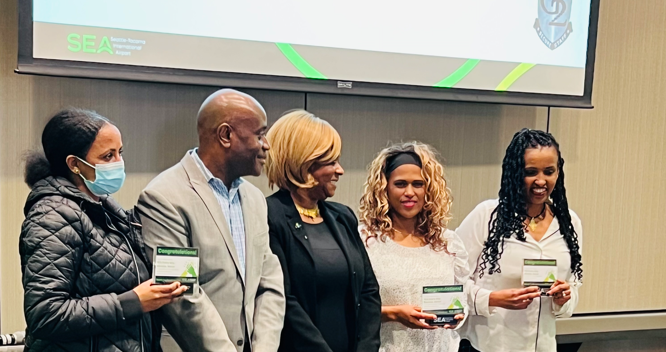 2022 Q1/Q2- Every day. Elevate Award- Congratulations Pathfinder Team!
High 5! Celebration event video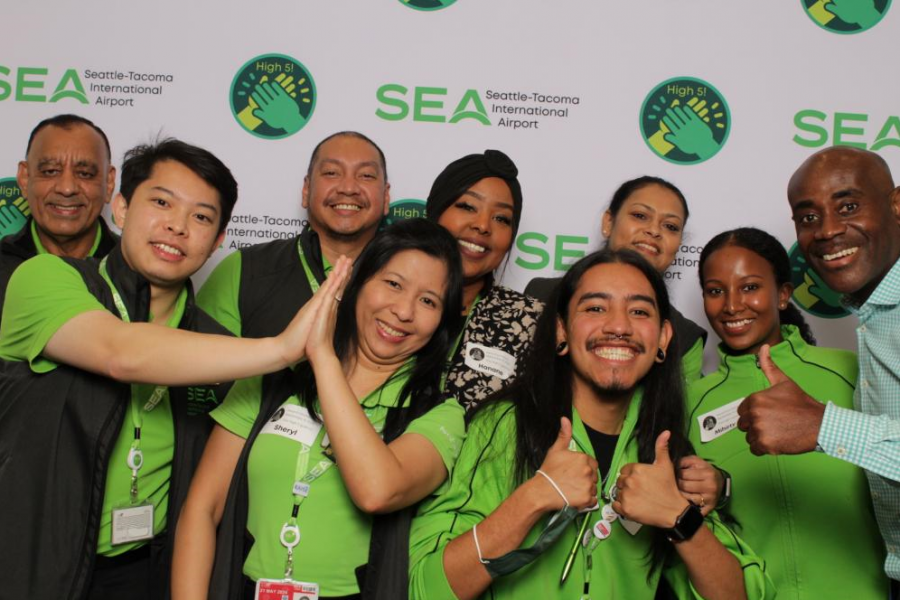 2021  
2nd Annual High 5! Event

 

David- TSA

 

Hirut- C & W

Lost and Found
Great Job! Scratch Ticket
---

The "Great Job!" Scratch Ticket program is a sister program to High 5 Employee Recognition.    
Where the High 5 Employee Recognition program celebrates airport employees who provide amazing customer service, the Scratch program was created to recognize airport employees who do great things around SEA that support an excellent travel experience for our customers but are not directly defined as customer service.  These things can include but are not limited to:  Safety, Security, Cleanliness and general Courtesy and Kindness to customers or other workers.