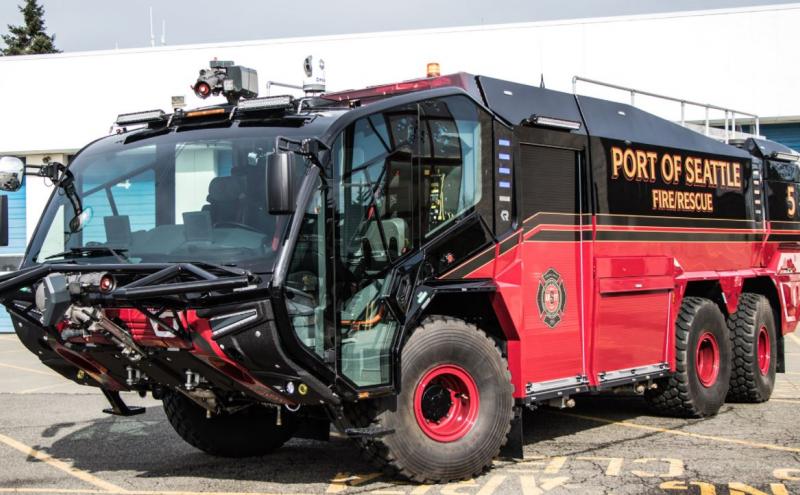 On July 11, 2021 a three-alarm brush in Renton fire forced the evacuation of apartment residents and several homes. Winds and overhead high-tension power lines complicated the response. Port of Seattle Fire Department responded as mutual aid with ARFF 5. This aircraft rescue fire fighting apparatus provides a vast amount of water, without the need to tie into a water source.  
The unit, crewed by Captain Grubb and Firefighters Ferguson and Gibson, help extinguish the approximate five-acre fire. The Port of Seattle Fire Department's assistance in the operation and protection of residence's homes was greatly appreciated by Renton Fire and our other Zone 3 partners.
Photos captured from this KIRO news cast.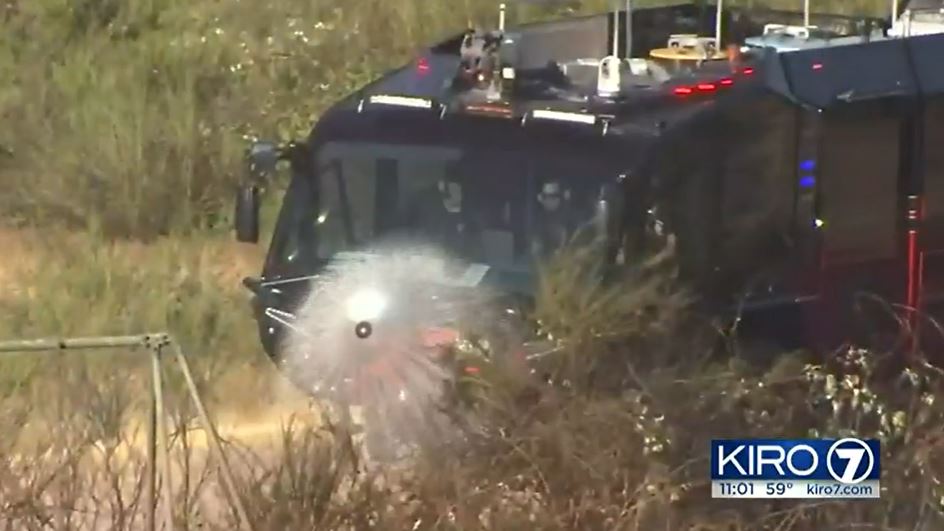 Port of Seattle Fire Department ARFF 5 unit responded to I5 fire with Puget Sound Regional Fire Authority crews on August 8, 2021. During these hot and dry summer months, please be sure to drive safely. Not all roadside fires are caused by lit cigarettes. Low dragging tow chains, broken catalytic converters and other situations that can create sparks can quickly ignite. Be safe.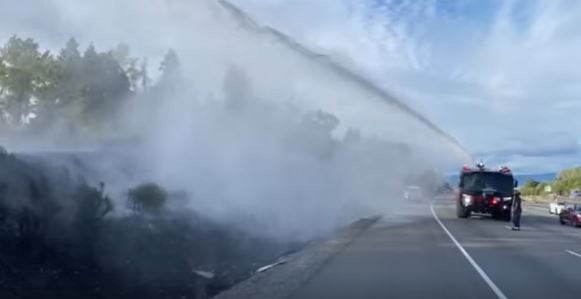 Photo curtesy of Kent Firefighters Local 1747 Facebook