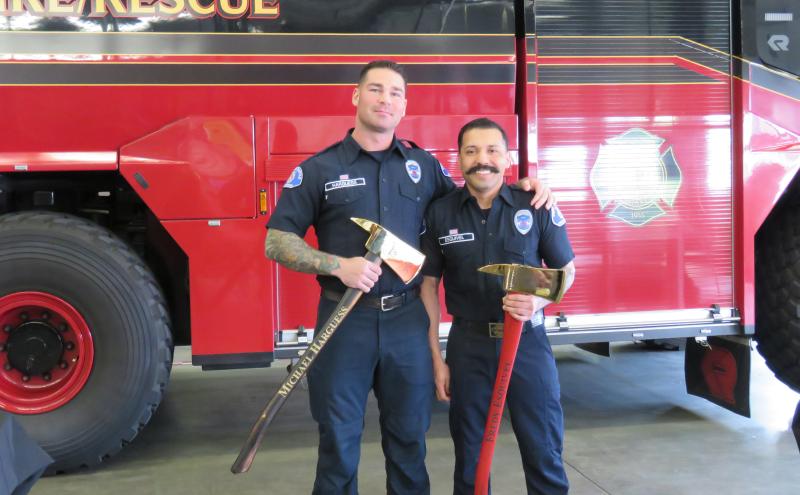 Members of the Port of Seattle Fire Department gathered on April 5 to celebrate the recipients of Firefighter of the Year in person for the first time since the pandemic forced us apart. The winners, nominated and selected by their peers, were presented with an award, a personalized fire axe and gift from Local 1257.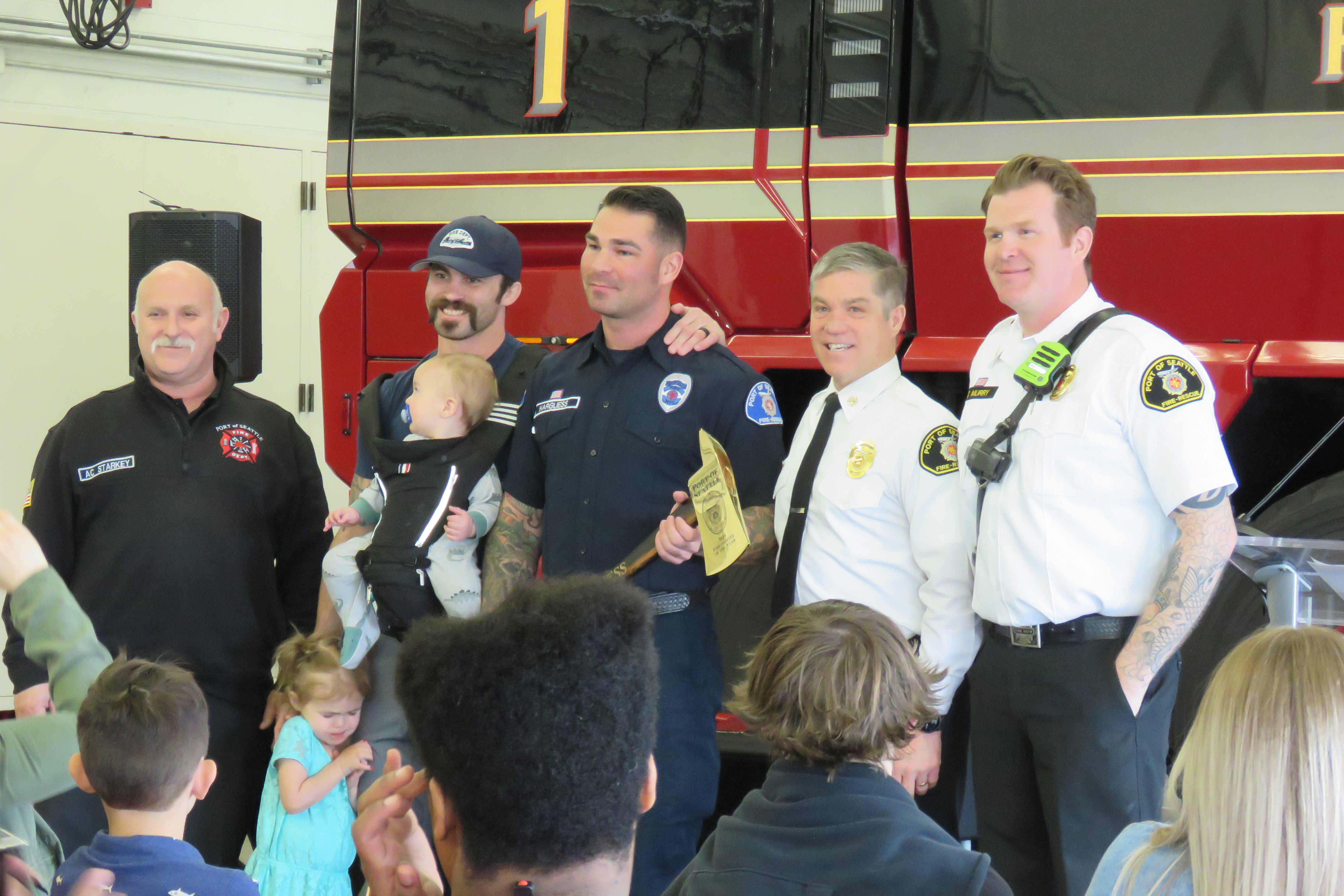 2019 Firefighter of the Year recipient was Captain Michael Harguess. Many of the nominations regarding Captain Harguess reference his continued desire to improve not only his own knowledge and skills, but his shifts as well. He was also recognized for his assistance in helping Captain Hendrickx identify and select the necessary replacement Hazmat equipment as well as leading and motivating others in daily workouts and being a role model to many on A shift.
Chief Krause took the opportunity to recognize all Port of Seattle Fire Department personnel for 2020. The entire department stepped up and performed beyond expectations during a tumultuous and challenging year. The whole department had to swiftly adjust and remain diligent in order to function with such success during the pandemic.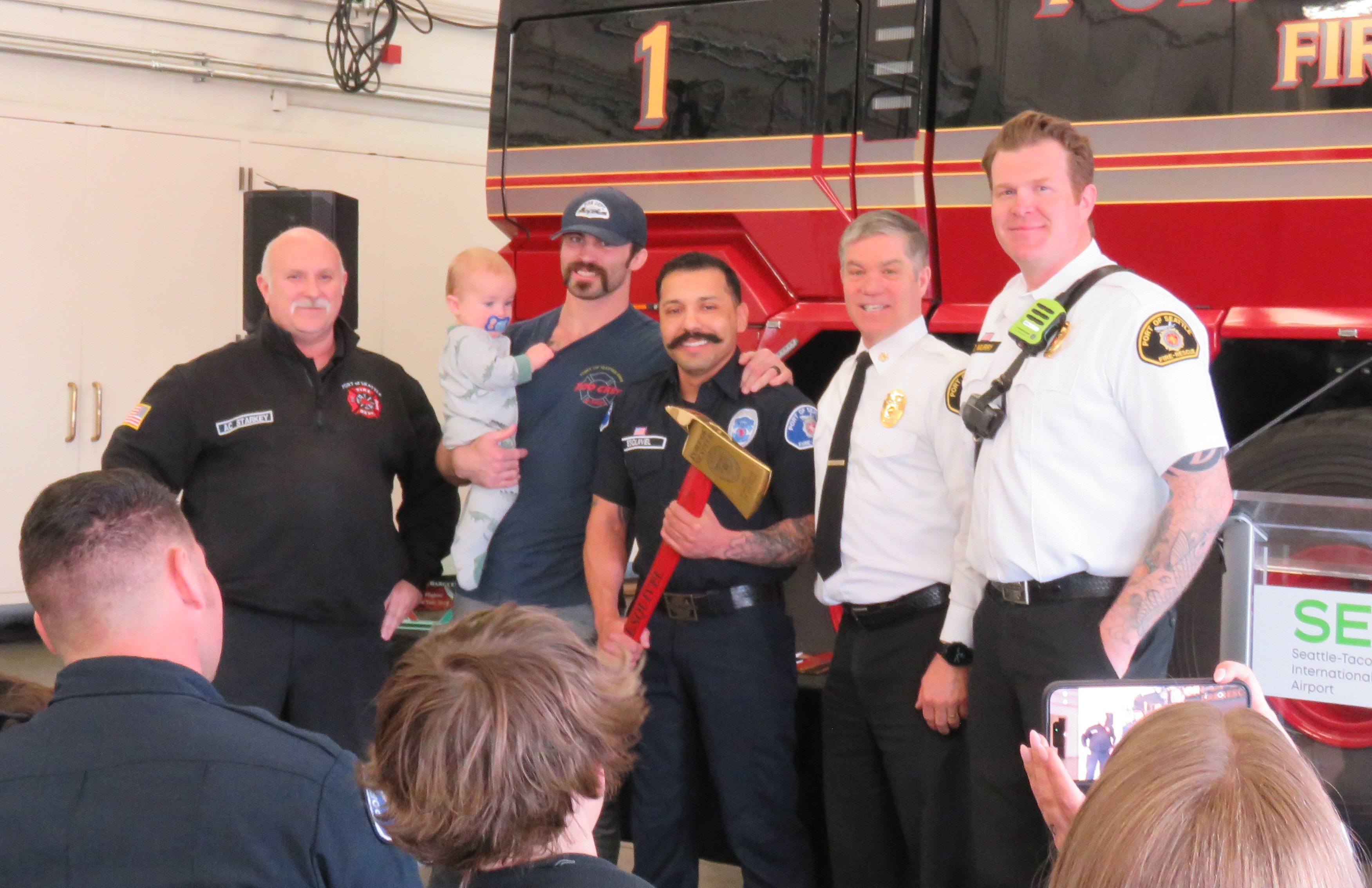 2021 Firefighter of the Year recipient, Fredy Esquivel, proved that leadership is found at every level. Firefighter Esquivel's skills as a leader amongst his peers, his desire to assist probationary firefighters, and his passion for giving back to the community were all highlighted in his nomination. His key involvement with Toys for Tots has helped provide hundreds of toys to deserving children. With Firefighter Esquivel's background in the Marines, and now in the fire department, he has a passion for promoting and supporting mental health. He shares personal stories, explains the resources available, and helps destigmatize reaching out for help.    
We celebrate these amazing members and the contributions they make to our amazing department. Thank you for all you do!