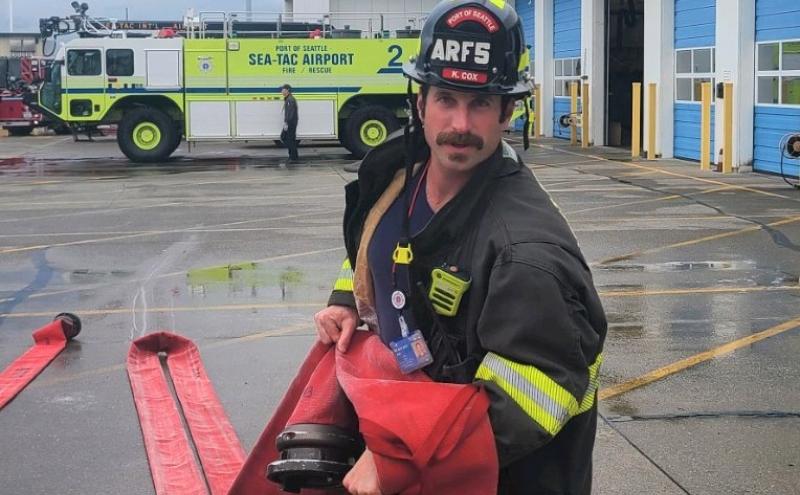 Sure… lots of firefighters sport a moustache, but you'll see a lot more of them around the Port of Seattle Fire Department in November!
"Movember" is the annual event to raise awareness of men's health issues, such as prostate cancer, testicular cancer, mental health and suicide prevention.
A study in 2019 found three times as many men than women had not seen a doctor in the previous year. Globally, testicular cancer is the most common cancer among young men. And across the world, one man dies by suicide every minute of every day, with males accounting for 69% of all suicides. Our fathers, brother and friends are facing a health crisis, and it's rarely discussed. Men are dying too young. 
Firefighters know the value of staying fit for the job. They receive regular medical exams. They want to share the importance of men taking care of their mental and physical health.