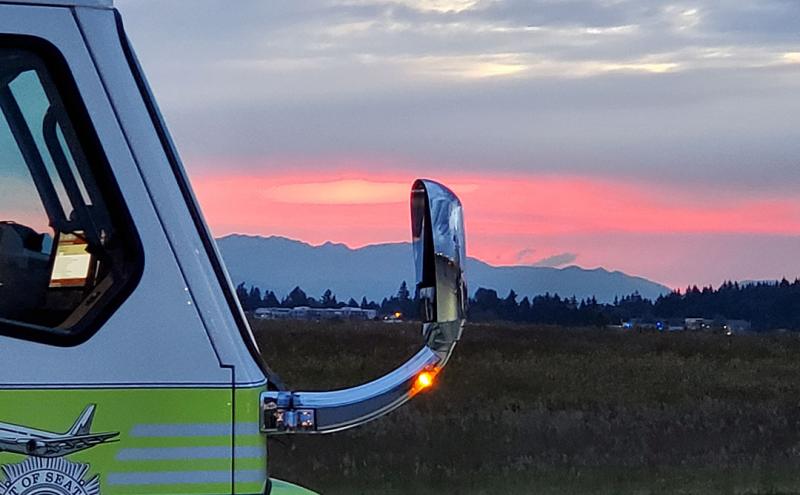 The Port of Seattle Fire Department trains continuously to remain sharp in all of our highly skilled disciplines. In recent weeks we've been able to participate in some special hands on training opportunities.
NIGHT DRILLS
The aircraft mock up was moved to Tango Taxiway to allow our Aircraft Rescue Fire Fighting (ARFF) vehicles to practice approaches at night. These drills, performed in varying circumstances, are vital tools to keep our personnel sharp.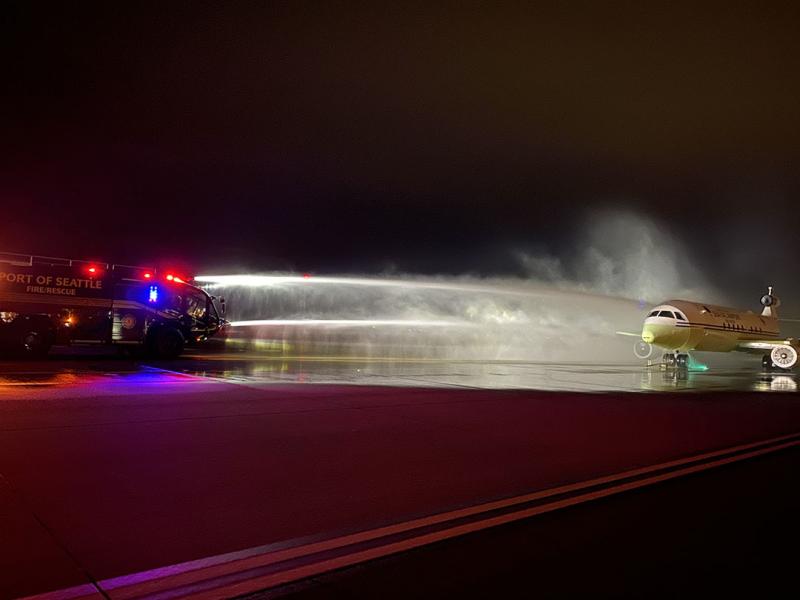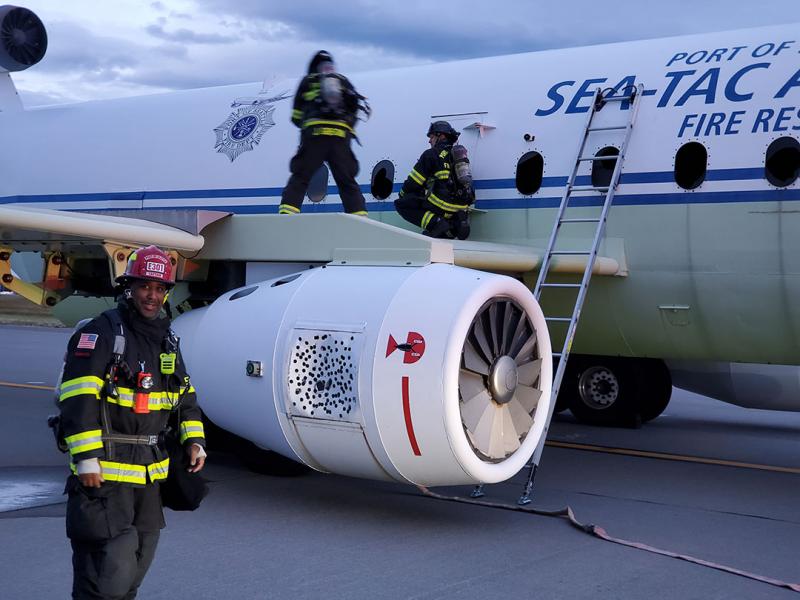 HOSE EVOLUTIONS ON AIRPORT DRIVES
Firefighters performed hose evolution training on both the arrival and departure drives at the airport terminal. It is a rare opportunity to do these practical drills without impacting the traveling public. Our firefighters took full advantage of the training.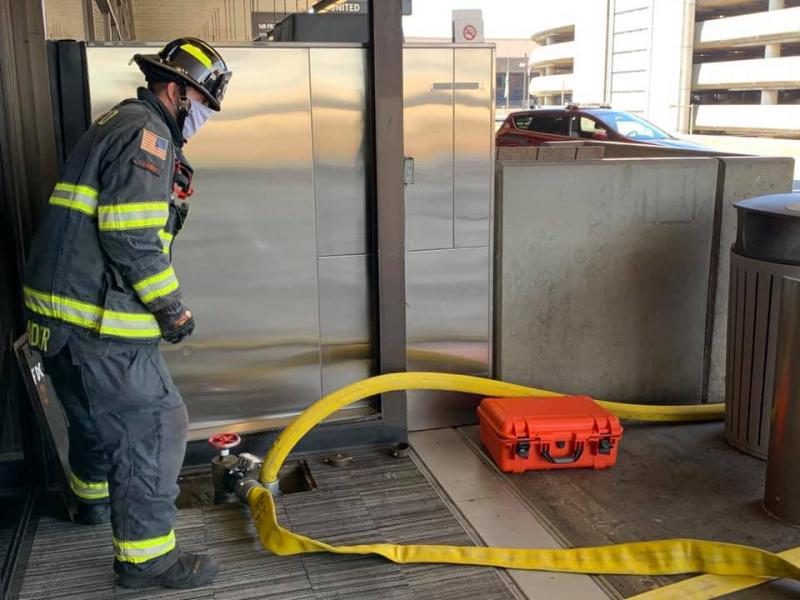 AIRCRAFT FAMILIARIZATION TRAINING
Aircraft familiarization is a key component to ARFF Firefighters' training. Thanks to Delta, our firefighters were able to get up close and personal with this Airbus 330-900 for training.