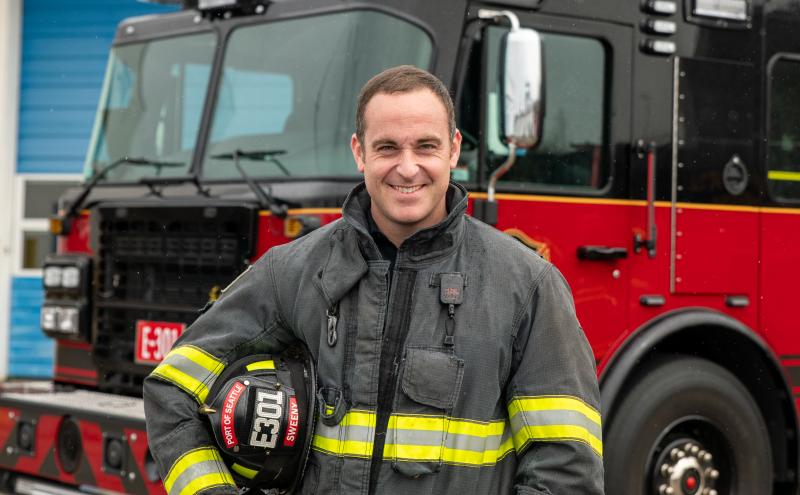 On September 29th, fire personnel and guests gathered to award the 2022 Firefighter of the Year to FF Matt Sweeny. 
During the nomination process, Firefighter Sweeny's peers made the following comments:
"Firefighter Sweeny is devoted to the Port of Seattle Fire Department and his shift. He is a strong leader and role model to all members of the department. Sweeny's friendly nature, passion, and work ethic are a testament to the man he is. Working with Matt Sweeny cannot be explained or put into words, but rather must be experienced. His commitment to his role as a Driver SME and the training he provides has made everyone a better firefighter, driver, and engineer. He continues to seek new information and is a go‐to person for questions regarding anything driver/operator related. The Port of Seattle Fire Department owes a debt of gratitude to Firefighter Sweeny and his selection as Firefighter of the Year only begins to repay him for his service."
"Firefighter Sweeny shows excellence in every aspect of his job. He constantly goes above and beyond to improve this department through creating presentations, leading training, and is always the first to step up to any task. He is a leader and a great human being."
Also celebrated that day were three officer promotions, Battalion Chief Grubb, Captain Crippen, and Captain Harguess. All three have worked hard to become valued leaders within our department.