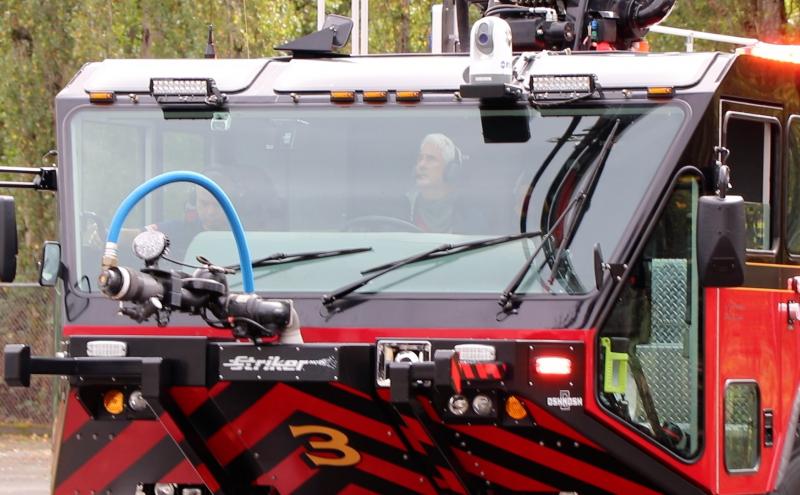 Port of Seattle Firefighters participate in various types of training all year round. In the month of June, the Fire Training Division turn their attention to the annual requirements for driving the various fire apparatus; Aircraft Rescue Fire Fighting (ARFF) vehicles, Fire Engines, Mobile Command Vehicle and the Semi truck used for mass casualty incidents. Members re-qualify and become certified drivers during this annual training.
Over the month of June firefighters attend classroom instruction and perform practical driving exercises.
Firefighters must successfully complete a 3-year JATC program before they can be qualified to drive an ARFF vehicle or Engine. The qualification process includes written exams and practical assessments administered by the Port of Seattle Fire Department.
To be certified, a firefighter must be qualified and obtain the relevant certification through the International Fire Service Accreditation Congress (IFSAC). These include certifications for driving and pump operation.
All of the training and assessments are also performed in accordance with the Washington Emergency Vehicle Incident Prevention Program (EVIP). All drivers must pass EVIP training annually. This program ensures Washington State WAC and RCW regulations and safety standards are met. Port of Seattle Fire Department subject matter experts are state certified to teach and evaluate this program.
The Port of Seattle Fire Department maintains a robust and thorough program to assure the safety of its members and the public we serve.
To understand what this all means, it helps to understand the types of apparatus the fire department personnel operate in the course of their normal duties. Here is a brief introduction to the types of apparatus utilized by the Port of Seattle Fire Department.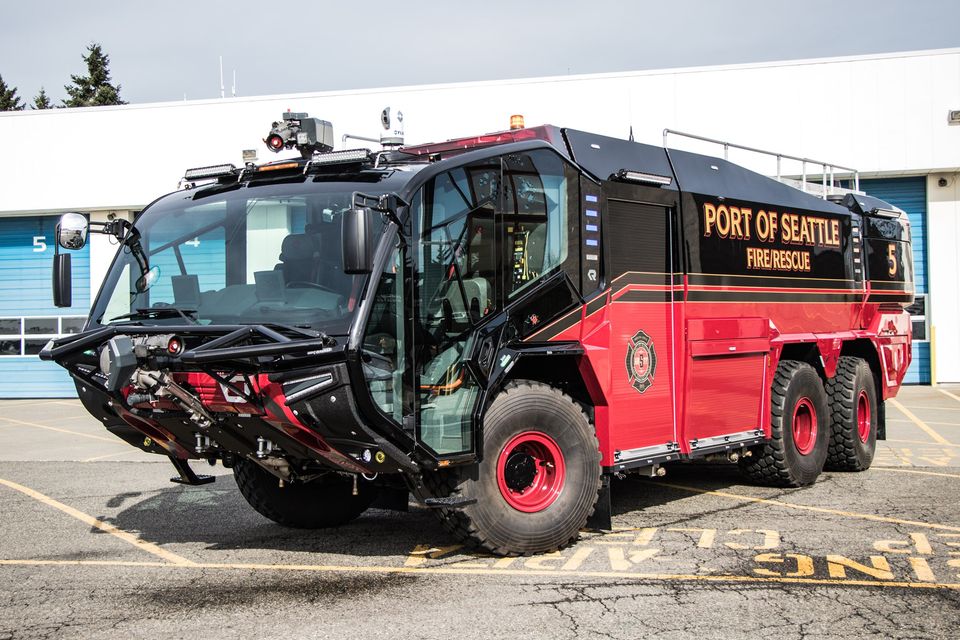 ARFF vehicles: These vehicles are specially designed to respond to aircraft incidents. Most carry 3000 gallons of water and 400 gallons of a special foam designed to extinguish fuel fires. The size, weight, and turret require specialty training to operate.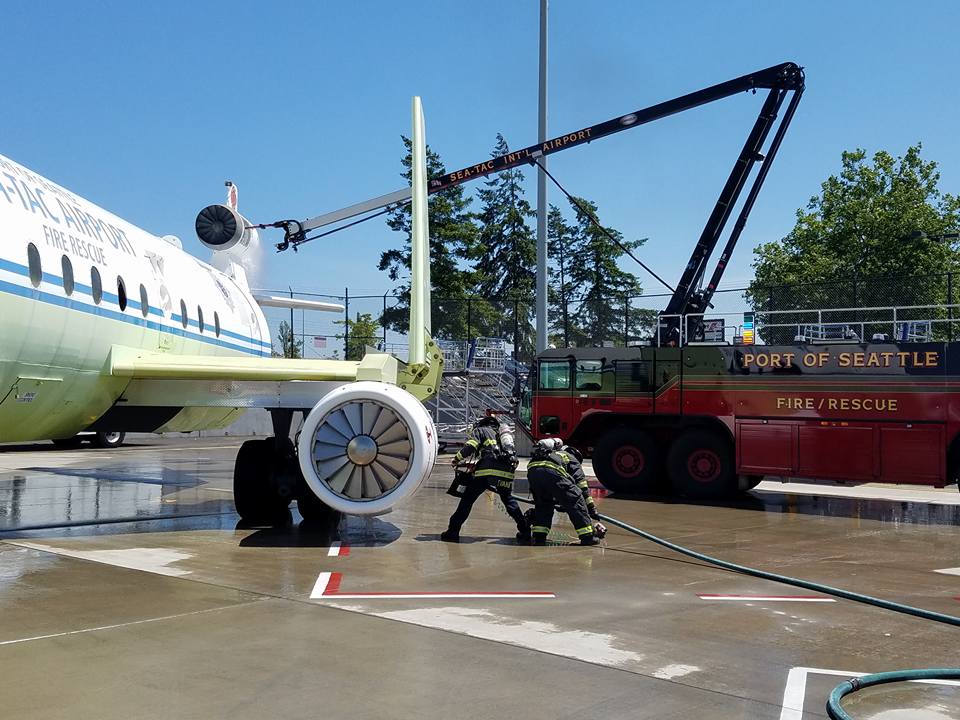 HRET vehicle: This is a variant of an ARFF vehicle with a High Reach Extendable Turret, which carries 4500 gallons of water and 600 gallons of foam. Larger and with more specialized equipment, this vehicle requires its own certification to operate.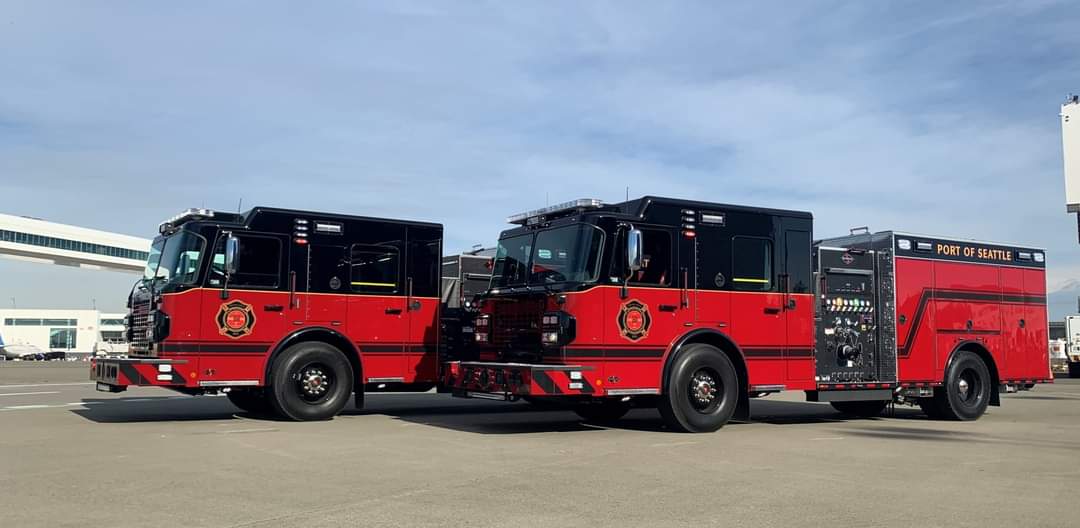 Fire Engine: Most people know what a fire engine looks like, but many don't realize there is a complex system which operates the pumps on the vehicle that manages the massive flow of water fed to the hoses when it's connected to a water source.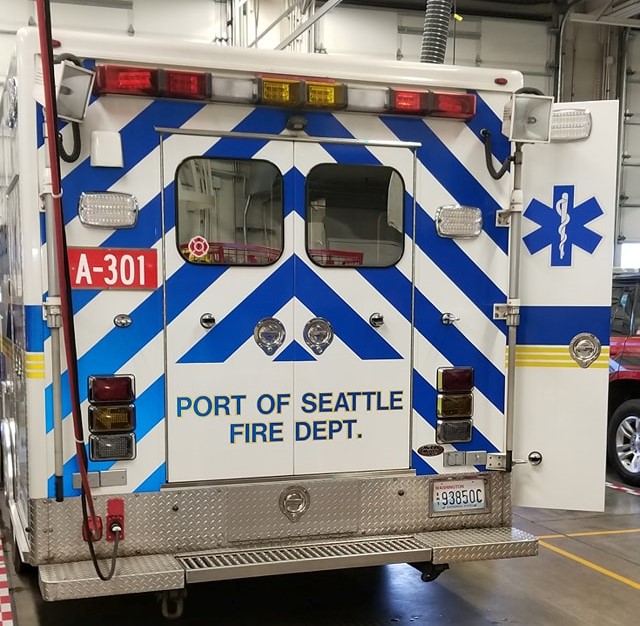 Aid Cars and other apparatus: Anytime a vehicle is responding to an emergency and needs to navigate traffic, there needs to be heightened awareness in order to safely respond to an emergency expeditiously.