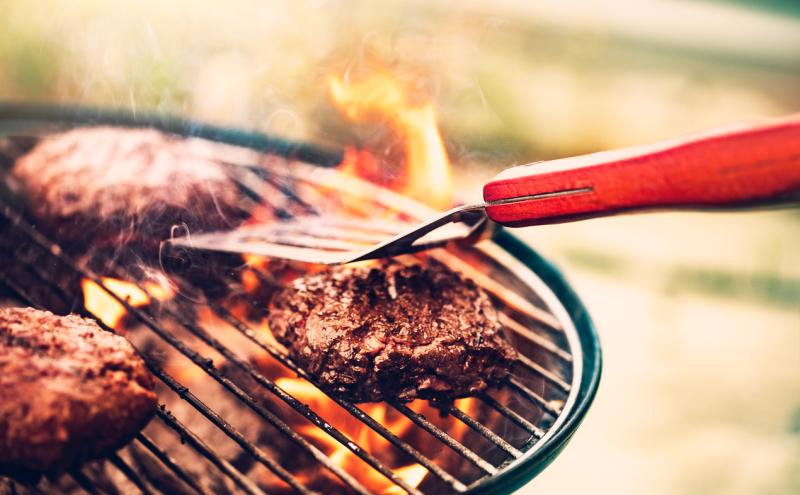 July and August are amongst the peak months for grill fires.
In 2017-2021, an average of 22,155 patients per year went to emergency rooms because of injuries involving grills. Nearly half (10,342 or 47%) of the injuries were thermal burns, including both burns from fire and from contact with hot objects; 6,074 thermal burns, per year, were caused by such contact or other non-fire events.
Children under five accounted for an average 2,820 or 46%, of the contact-type burns, per year.  These burns typically occurred when someone, often a child, bumped into, touched or fell on the grill, grill part or hot coals. Keep children away from the grill.
Gas grills were involved in an average of 9,079 home fires per year, including 4,454 structure fires and 4,625 outdoor fires annually. Leaks or breaks were primarily a problem with gas grills. 6% of gas grill structure fires and 15% of outside gas grill fires were caused by leaks or breaks.
Charcoal or other solid-fueled grills were involved in 1,440 home fires per year, including 754 structure fires and 686 outside fires annually.
Source: NFPA's Applied Research