Share your story. Give a High 5!
It takes every airport worker to deliver a great travel experience by offering help, solving problems, making suggestions and bringing their best self to each customer contact.
High 5! focuses on SEA brand values and celebrates the people bringing them to life. Compliments are shared by customers and airport staff about all airport workers. 
If you see someone going above and beyond, give a High 5! Share your customer service story.
Text (206) 787-5388
SEA Airport Workers:
Join us on July 7th for coffee, our treat!
SEA Airport Workers and Travelers:
Join us on July 8th for treats, a photo booth, and a coloring contest!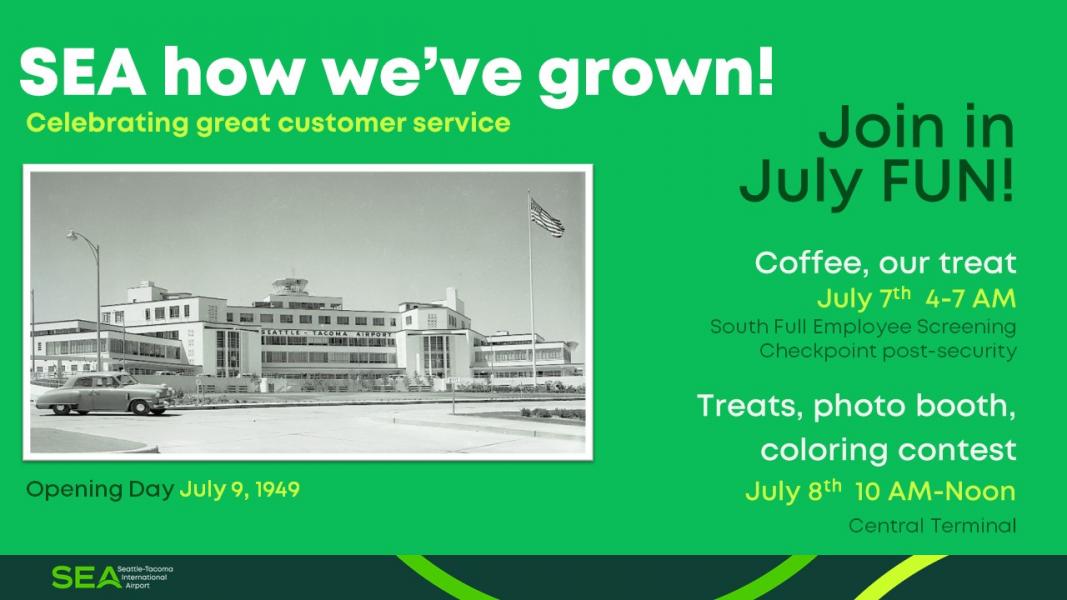 May 2022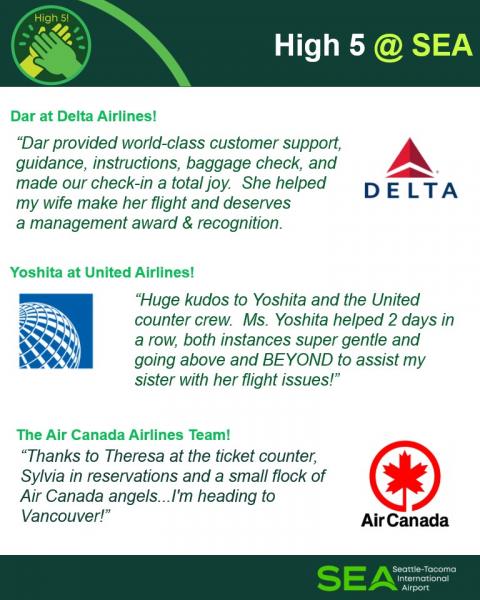 April 2022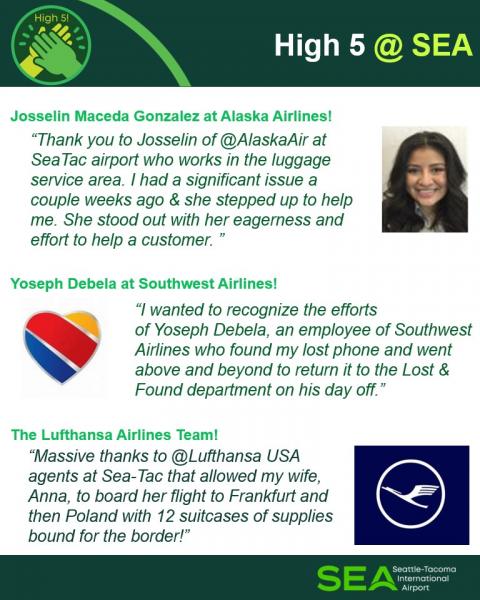 2021 High 5! Year End Celebration 
2nd Annual High 5! Event

 

David- TSA

 

Hirut- C & W

Lost and Found