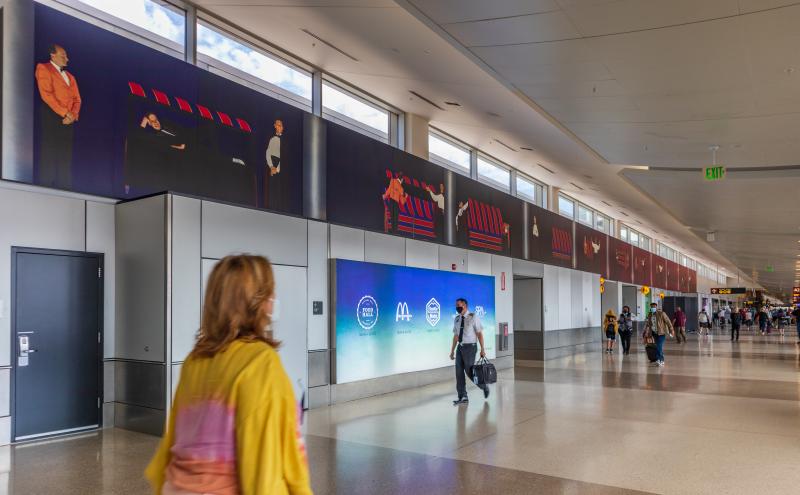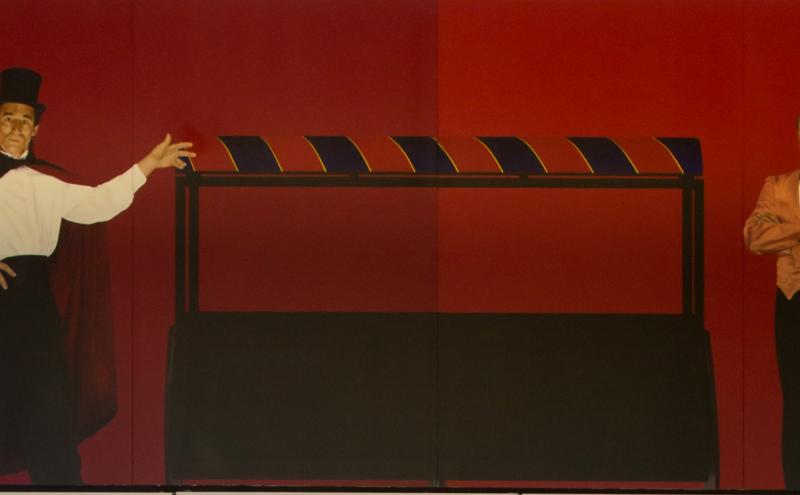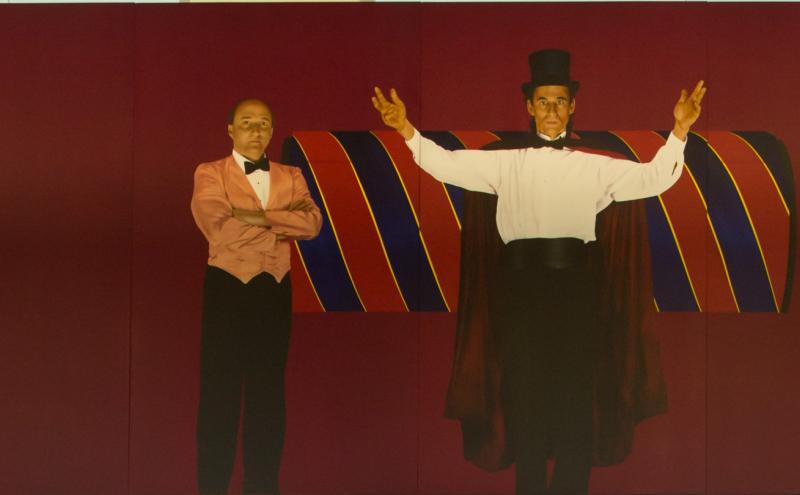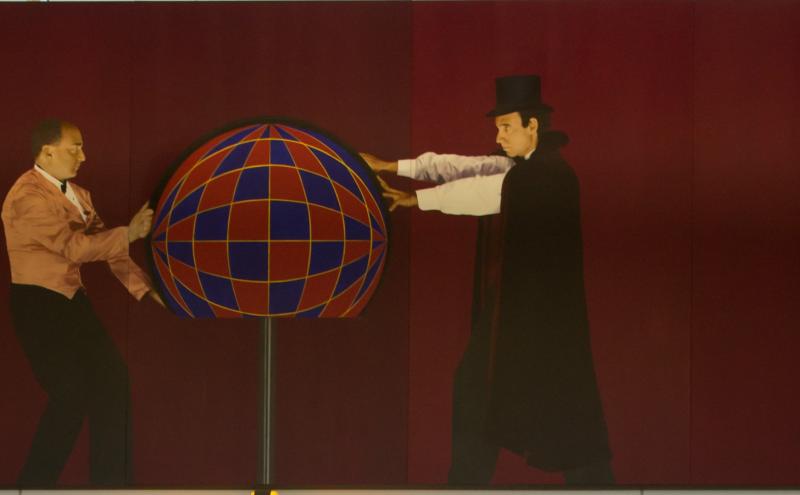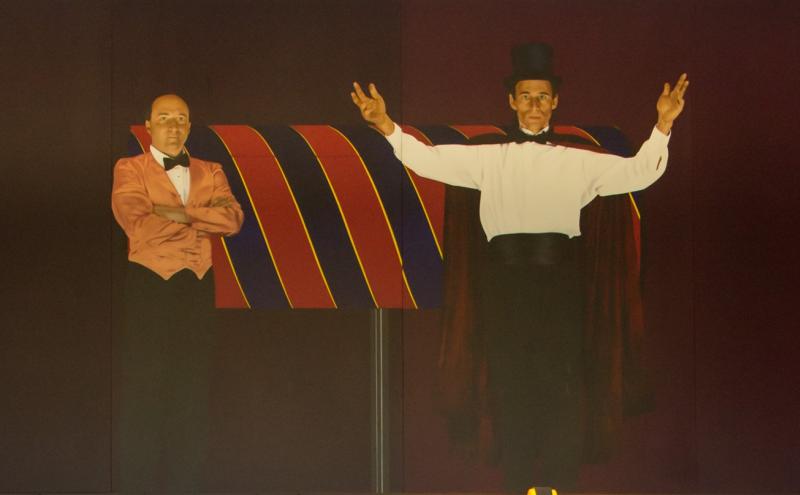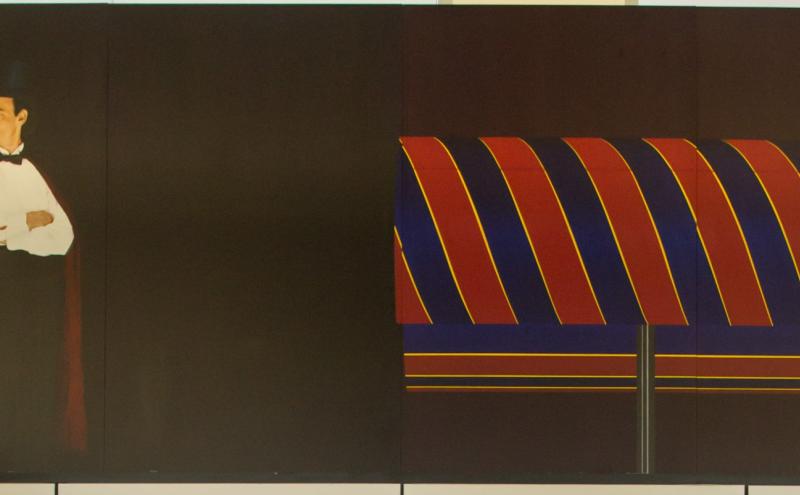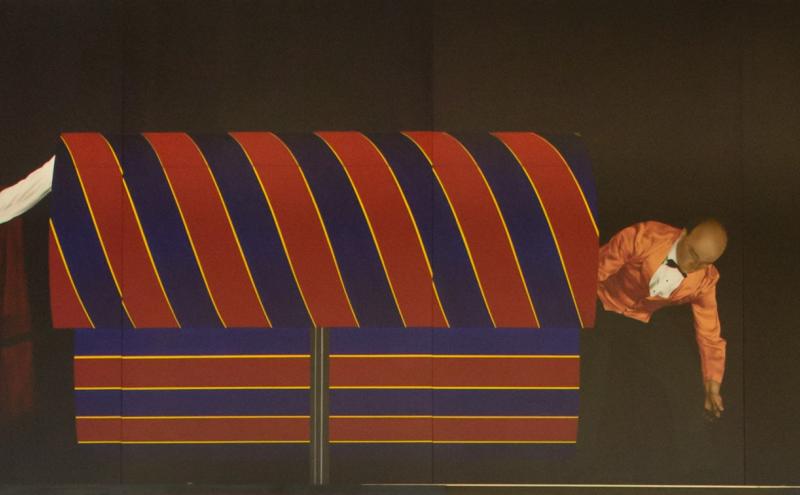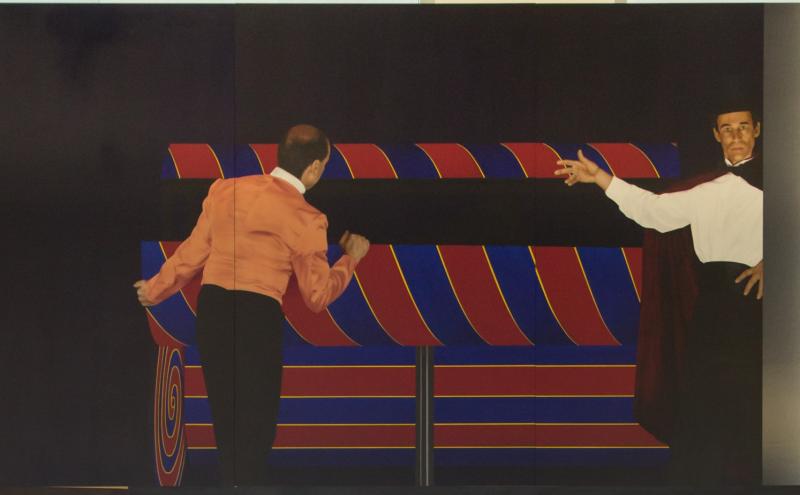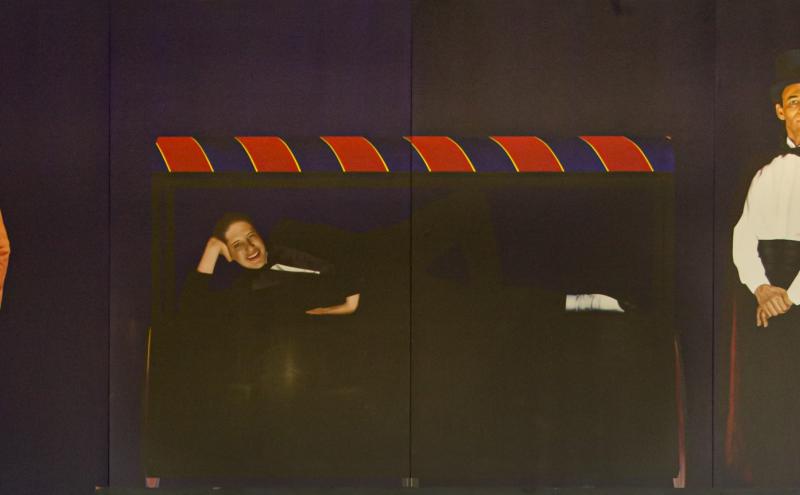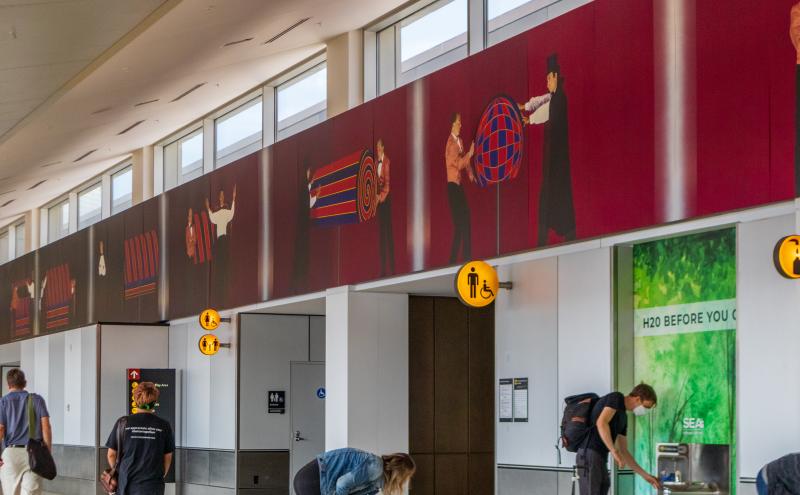 Title: High Wire 
Artist: Michael Fajans
Year: 1993
Medium: Acrylic on plywood
Dimensions: 180' x 6'11" / 11 boards: 6'11" x 4'
Description of the Artwork
Fajans' mural reveals different stages of a vaudeville magic act with 11 sequential depictions of a magician and his assistant. Their trick involves an empty magic box out of which a woman eventually appears or if viewed in the opposite direction, a woman who disappears in a magic box. Some might think it is a digital piece or photograph, but on closer inspection, you will find it is actually Fajans' signature photorealist style using airbrushed acrylic paint.
"Travelers [having flown by plane] retain, for a short time, the aura of having done something superhuman. The traveler has defied the intuitive laws of time, biology, and physics. He or she has moved, for want of a better term, magically." – Michael Fajans
"The Magician of SEA" is both one of the most recognized pieces of the collection and one with the most debate attached. A good piece of art will always get people talking. One flight attendant campaigned for its removal in 2001 due to its "spooky vibes", but High Wire is here to stay.
Learn more about High Wire: Six Magical Facts About SEA's Infamous Magician | Port of Seattle (portseattle.org)
About the artist
Born in Philadelphia, Michael Fajans (1948-2006) moved to New York City where he attended high school and developed an early interest in experimental theater. He devoted himself to dance, multi-disciplinary performance art, and films documenting modern dance.
His career as a public artist began in the 1970s with six murals painted on rural Ohio buildings. He moved to Seattle in 1977 and in the following three decades, created some of the most profound public art in the Pacific Northwest. He also produced more than fifty large figural paintings that offer a highly refined depiction of visual reality. His airbrushed photorealism style can be found around the country. He describes even the saturated and dramatic High Wire as "an illusionist doing an honest day's work".  Another noteworthy Fajans site in Seattle is Three Sets of Twelve, located in the main lobby of the U.S. Courthouse.
 "He was an extraordinary guy and was very concerned with ordinary people." - Nick Fennel