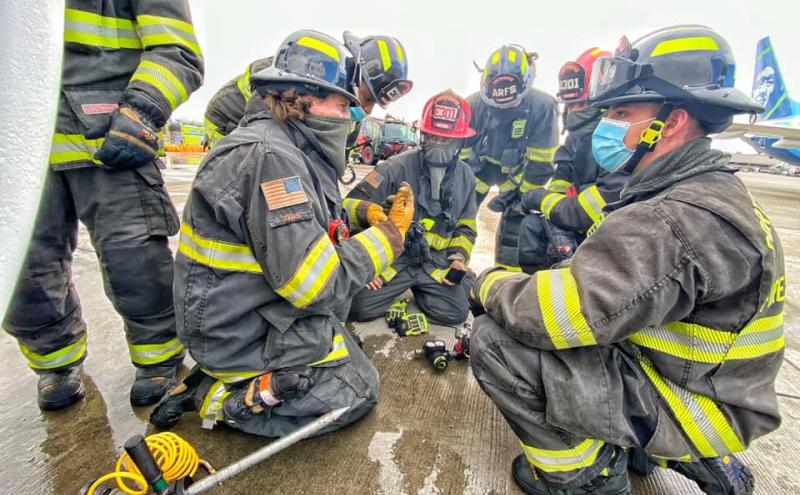 2020 turned out to be one of the most – if not the most – challenging years in the history of the Port of Seattle Fire Department. That could be said for most everyone. The Fire Department viewed this time as an opportunity and were very flexible, adapting to the changing environment and restrictions. Everyone truly came together as a team and were creative in finding ways to hone their skills and improve techniques while the airport was experiencing reduced traffic.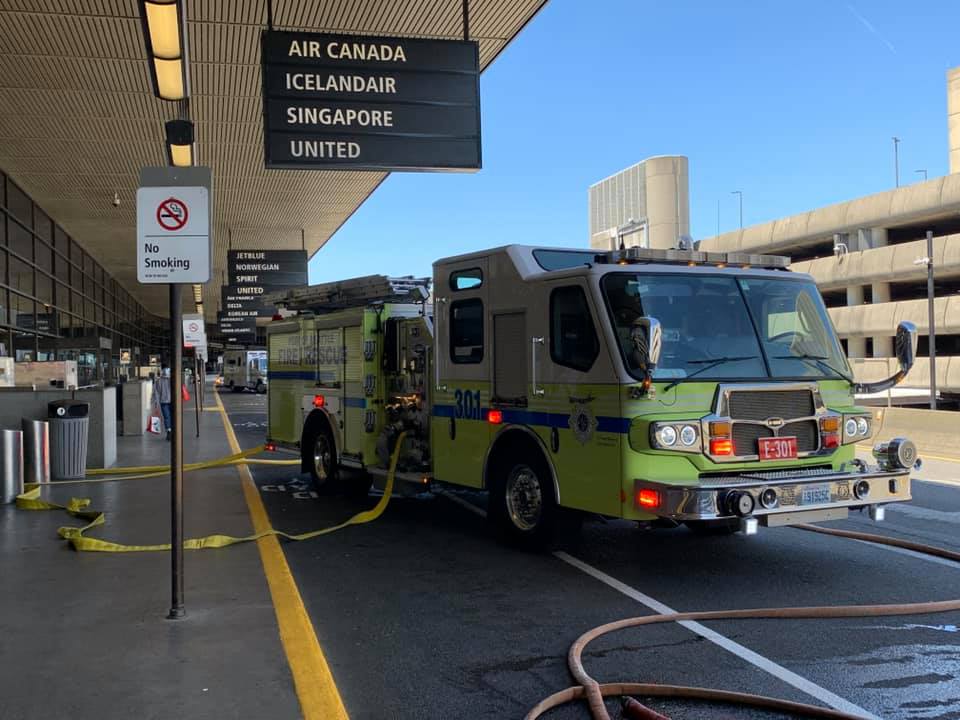 The crews took advantage of the airport being devoid of travelers and conducted hands on drills on the upper and lower drives. Training in these locations are a rarity due to the impact on visitors.
Our Training Division worked with Emergency Preparedness and many others to deliver an FAA mandated Triennial Drill that met all the required objectives while still maintaining COVID 19 restrictions. A mobile live fire mock up was brought in, dummies took place of live volunteer victims, and the numbers of observers were limited. The live fire mock up was utilized at the same time to complete mandatory live fire training, effectively completing two vital requirements in one effort.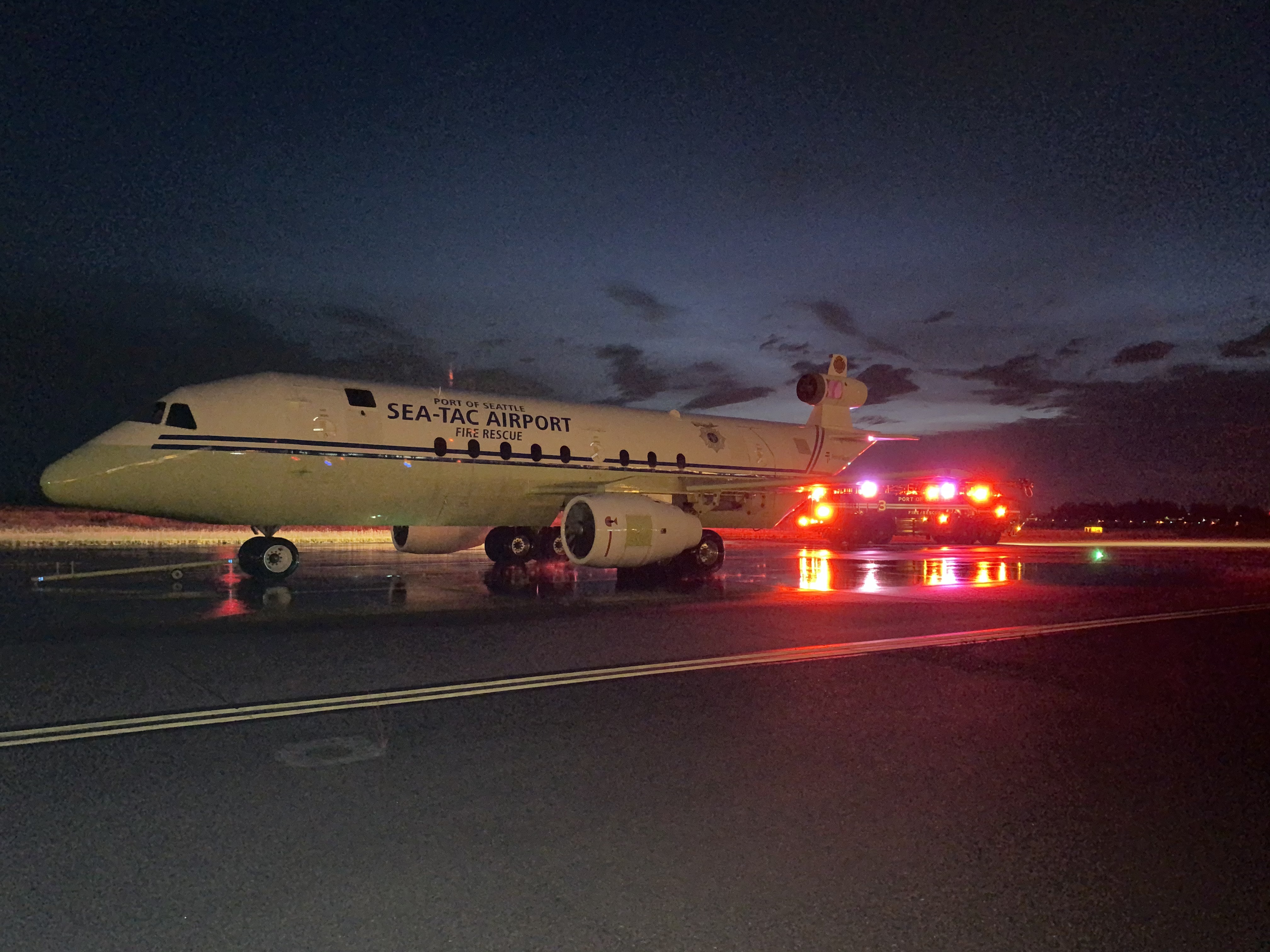 The Training Division also took advantage of the low air traffic by working with the FAA and Port Operations to coordinate driving drills on the airfield. Each certified driver was given the opportunity to complete both day and night courses. An exercise involving the Port of Seattle Mock Up was also conducted on the airfield at night for aircraft rescue fire fighting approaches with our ARFF vehicles.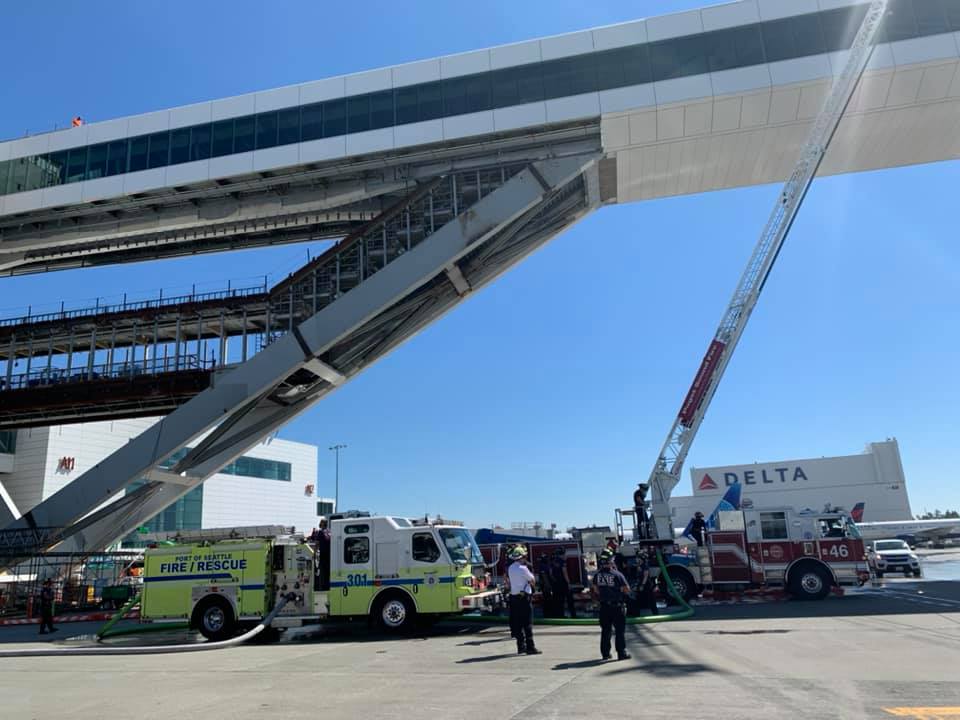 We also utilized opportunities involving our mutual aid partners. Ladder trucks from both Tukwila and Puget Sound Regional Fire Authority joined Port of Seattle Fire to train around the new South Satellite Bridge. Our hazmat team conducted joint training on the airfield with the FBI and Army 10th CST HazMat Technicians.
Even though the year presented challenges, and forced many changes to plans, the personnel of the Port of Seattle Fire Department rose above and made the very best out of a challenging situation.