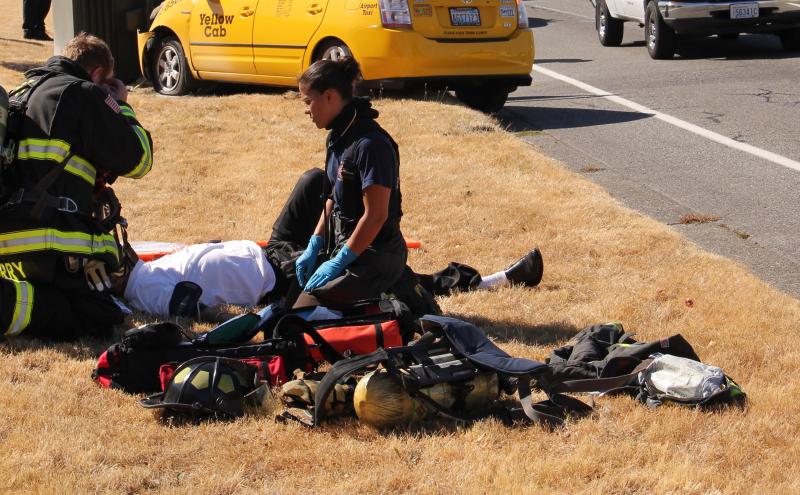 Trips and falls. Tummy aches. Severe trauma. Heart attacks. Port of Seattle Firefighter EMTs respond to them all, 24-hours a day. On this National EMS Week, we'd like to highlight the amazing job our emergency medical professional do every day.
In a normal year, Port of Seattle EMTs will respond to between 3500 and 4000 medical calls per year at Seattle-Tacoma International Airport. As part of the tiered response King County Emergency Medical system, we partner with King County Medic One and TriMed Ambulance for transport to hospitals when necessary. Special coordination is often required when patients are aboard arriving aircraft. No matter the circumstance, POSFD Firefighter EMTs offer the highest quality care to the travelers, workers, and visitors at the airport.
The desire to provide quality care extends beyond the emergency situation. Firefighter EMTs with Port provide First Aid/CPR classes on a regular basis in an effort to assure as many people as possible know how to help in an emergency. The Fire Department manages nearly 300 AED (automated external defibrillators) placed in convenient locations all over the airport. This public training, easily accessed life saving equipment, and the departments quick response time has led to the Port of Seattle Fire Department holding the highest cardiac save rate in the world for many years.
Thanks to hard work and dedication of all the Emergency Medical Technicians!