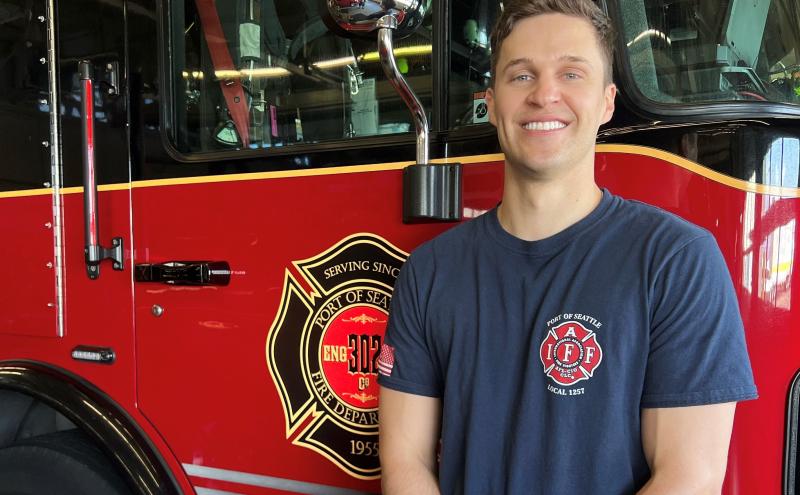 We'd like to welcome Firefighter Rob Groeshell!
What experience do you bring to the Port of Seattle FD? Where did you work before?
After completing my MBA, I worked in aerospace for a company called Insitu selling military drones in the Middle East and North Africa for 3 years. I then pursued a career in fire and worked for Puget Sound RFA for 3 years before getting hired on at the Port. I loved both of those jobs, but believe this is the right fit for me and my family! I wouldn't have changed those experiences for anything and believe those are what brought me here.
Are you native to the area, or what brought you to the area?
I grew up in Olympia, WA and my wife is from Orange County, CA. We moved up here for my first job at Insitu, but we love visiting California when we can!
Is there anything personal you like to share? Family? Hobbies? Sports involvement? Charities you work with?
My wife and I have 3 kids under three-years-old, so we are very busy! We are on the board of directors for an orphanage in Kenya called "ByGrace" and are planning to lead more trips over there once our kids are older. We love traveling, camping, salmon/steelhead fishing, and are very involved with our church. My wife and I were both college athletes so we love sports and being active. We are looking forward to being apart of the Port of Seattle family.