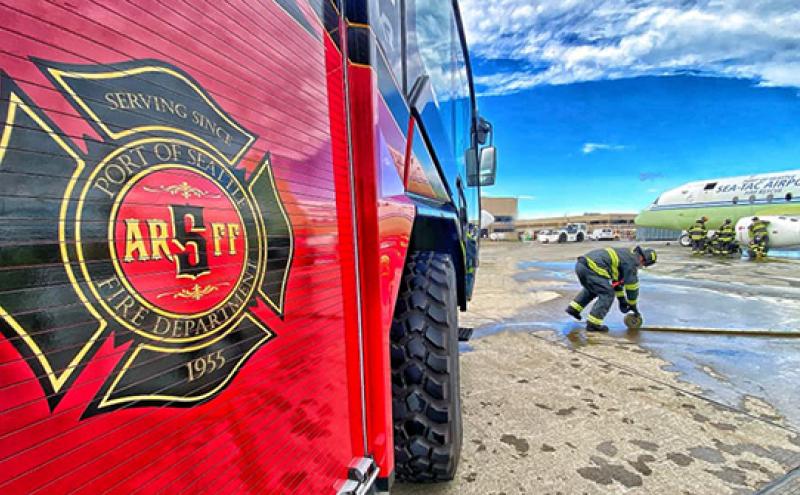 The start of 2022 brings new faces to the Port of Seattle Fire Department. We're excited to announce the hire of three highly qualified lateral hires to begin immediately on shift and five outstanding new hires who are headed to the Academy. These individuals will be filling long vacant positions and filling out our personnel to a full compliment again.
Our lateral hires come from all around this region: Ryan Coffey joins us from Everett Fire; Rob Groeschell comes from our neighboring Puget Sound Regional Fire; and Mike Gonyaw is making the transition from Joint Base Lewis McCord.
Keep an eye out in coming weeks for Firefighter Profiles on each of them!
Our new recruits just started Academy and we are so excited to have them on board.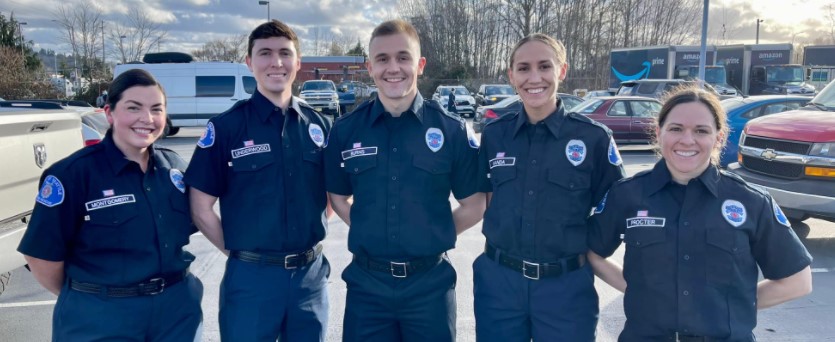 Say hello to Kyleigh Montgomery, Kaden Underwood, Jacob Burns, Autumn Kanda, and Ashley Procter.