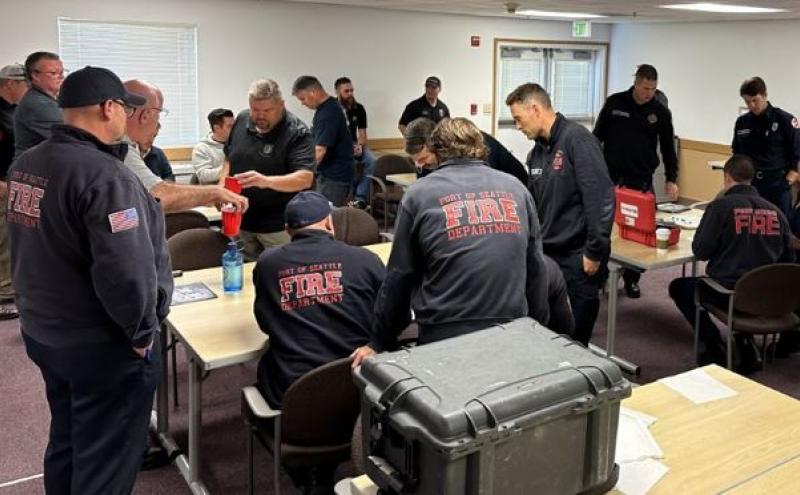 Port of Seattle Fire Department maintain a well-trained Hazardous Materials team. Our HazMat team responds to events both at the airport and the entire region as part of zone response team. Some of these incidents are as modest as verifying an unidentified package that has broken open in transport is safe. Some are as large scale as a major industrial chlorine leak.
These men and women use highly technical equipment to identify unknown materials, contain or neutralize the material when necessary, and to do so safely.
Each member must participate in regular training and keep skills sharp.
This month Port of Seattle Fire Department hosted a multiple day training event attended by Hazardous Materials professionals from around Washington State. Participants included members from fire departments, police departments, and federal agencies. This kind of hands-on training is vital to the education of our team and to solidify the coordination between cooperating agencies.