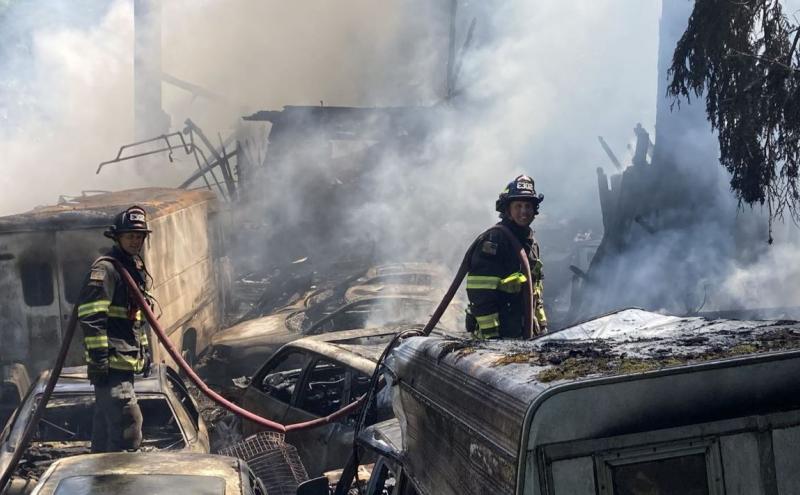 A house fire in Burien on July 12, 2022 turned into a large scale, mutual aid event with eight agencies responding. The plume from the fire could be seen throughout the area. Responders described the 8th Street residence as a "hoarder situation". Cars packed the property on all sides, making the fire response more difficult and dangerous. The property also backed up to State Route 509, limiting the access of emergency vehicles. The northbound lanes of the highway were shut down for a time. Port of Seattle Fire Department crews responded alongside units from Burien, North Highline, Tukwila, Puget Sound RFA, South King, and others.
Port of Seattle Fire Department Engine 302 crew (Captain Monroe, Firefighter Haigh, Firefighter Gonyaw) provided protection for the adjacent homes, knocking down fire spread through the vegetation and cars surrounding the home. Meanwhile ARFF 5 crew (Captain Eicher, Firefighter Elander, Firefighter Cox) were deployed along State Route 509 to support the handline operations and combat the brush fire kicked off from the initial house fire. The ARFF vehicle helped alleviate water supply issues, which was critical to containing and extinguishing the fire.
No injuries were reported and although the house was a total loss, the fire did not spread to neighboring homes.