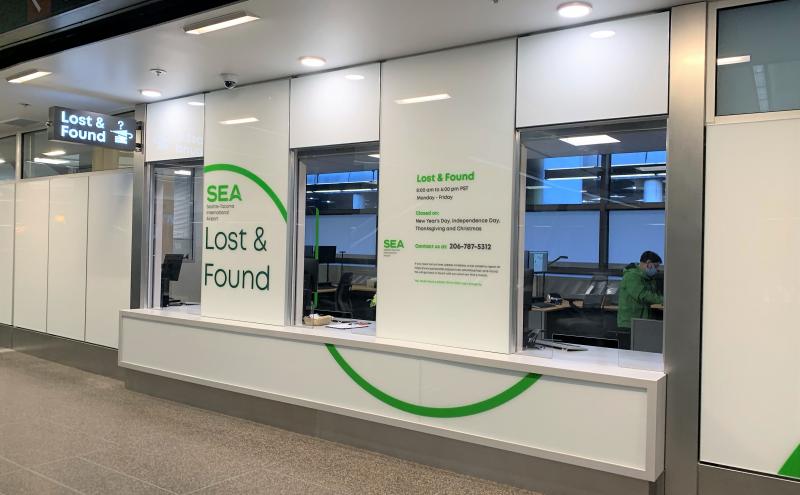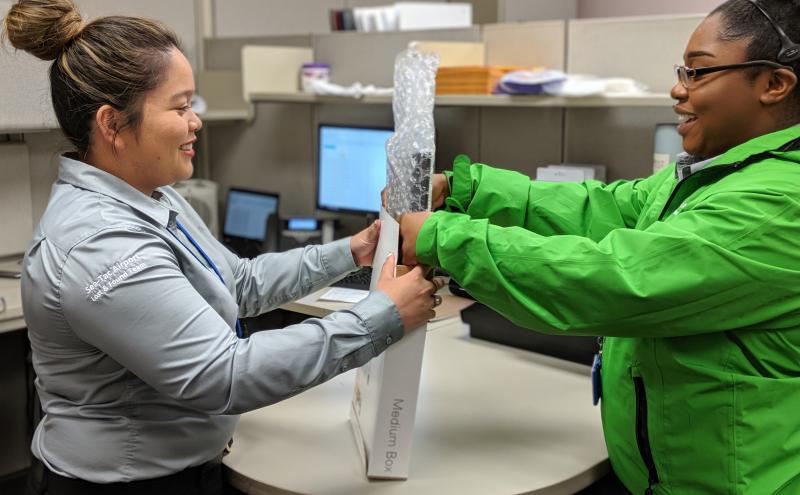 If you have lost your property at Seattle-Tacoma International Airport (SEA), please contact us! We are sorry that you have lost your property, we will do everything we can to help you recover it. This is the official SEA Airport lost and found service and is free of charge to file a lost property report. Find answers to most Frequently Asked Questions (FAQs) as well as a step-by-step guide on how to get reunited with your things below.
File a Report
Please report any lost items in the terminal or on airport property within the past 30 days. Our web form will ask for your contact information* as well as other details to help identify your lost property and be able to coordinate the return of your item. If you lost your item on the plane, please contact your airline directly as they have their own lost and found service. 
Business Hours and Contact Information
Hours: Open daily from 8 a.m. to 6 p.m Pacific Time.
Closed: Memorial Day, Independence Day, Thanksgiving, Christmas, and New Year's Day
Location: On the Baggage Claim Level across from Carousel 13, navigate the terminal on our interactive map
Phone: (206) 787-5312
FAQs
How much does this cost?
The Airport Lost and Found Office does not charge to file any lost property reports, please only file a lost property report through SEA Airport's Lost and Found Office as there has been an increase in unverified third-party websites charging a fee to retrieve a lost item.
Where do I file a report?
Only file a lost property report through SEA Airport's Lost and Found Office. The report will ask for contact information, the approximate location/date on which you lost the item, and a description of what you lost.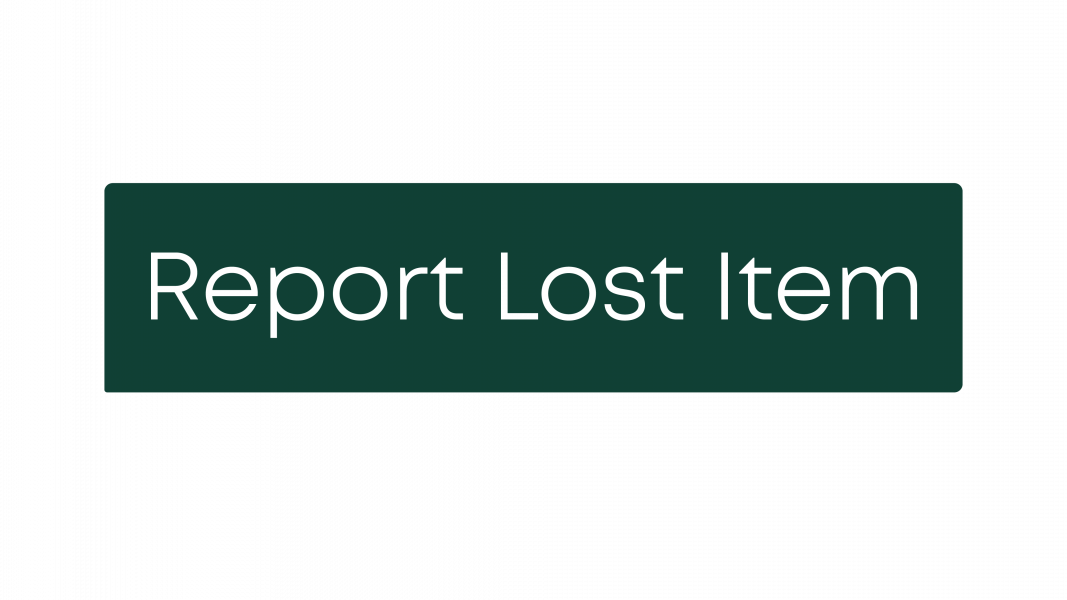 I left my item(s) on my flight, who should I contact?
Please fill out and lost item report with your airline:
If your airline is not listed above, please contact your airline directly to file a lost item report through your airline carrier. You can view a list of airlines' contact information at SEA Airport here.
 
I left my item at a TSA security checkpoint, what should I do?
Lost and Found receives items left at security checkpoints the following business day. Click on the New Report link to file a lost property report. Our Lost and Found software solution will compare specific criteria from lost property reports with found property that has been registered in our software for matching purposes. TSA does not deliver confiscated items to the Lost and Found.
I found something at SEA Airport, what do I do?
Turn in the property to SEA Airport Lost and Found as soon as possible to give the owner a better chance of reclaiming their property. We do not accept reports for found items and cannot reunite owners with their property without a detailed description and the property in our possession. If after hours, use the phone outside the lost and found window to report the found item. 
How does Lost and Found find owners of found items?
SEA Airport uses a Lost and Found software solution that assists in finding the owners of lost property and researches items for identifying information and characteristics. Once a property has been matched with the owner, email notification or phone call will be sent to the owner and they will be given restoration options.
How will I claim my property if I'm not in SEA Airport?
SEA Airport's Lost and Found provides FedEx shipping options through the online lost property reporting system, which is Payment Card Industry Data Security Standard (PCI DSS) compliant.  You may also arrange to have someone claim your item on your behalf.
Where is the SEA Airport Lost and Found?
The Airport Lost and Found is located on the Baggage Claim Level across from Baggage Carousel 13
*Disclaimer
Welcome to the Seattle-Tacoma International Airport Lost and Found webpage. Because your privacy is important to us, we want you to understand our practices about collecting and using your information. It is our intent to protect against the loss, misuse, or alteration of information that we have collected from you. We employ reasonable security measures to protect the security of it. When you request information, it is transmitted in a safe, encrypted format and we maintain the data you provide in a secure database. In order to best protect your privacy, we ask that you not include any sensitive personally identifiable information into this form. We do not require it to help re-connect you with your lost property. Do not include: social security number (SSN); credit card number or banking information; passport number, foreign Visa number; tax information; anything that can be used to facilitate identify theft (e.g., mother's maiden name); or any HIPPA-protected information (e.g., health, medical, or psychological information).