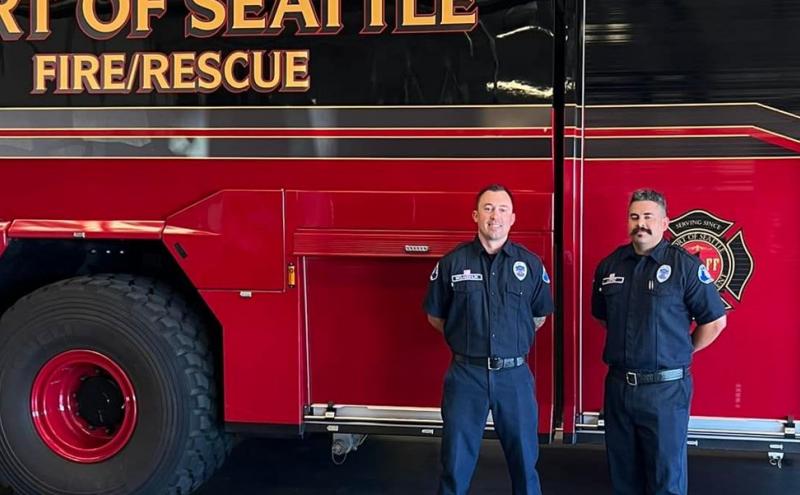 We'd like to offer a big welcome to Firefighters Landon Mclaughlin and Roberto Lopez!
Both come to us from Bremerton Naval Base Fire. Before coming to Washington, FF Mclaughlin served in Las Vegas with the Airforce and FF Lopez was with Fed Fire in San Diego.
They've successfully completed Port of Seattle Fire Department's academy and are now serving on shift. We are thrilled add their experience to the Port Fire family.