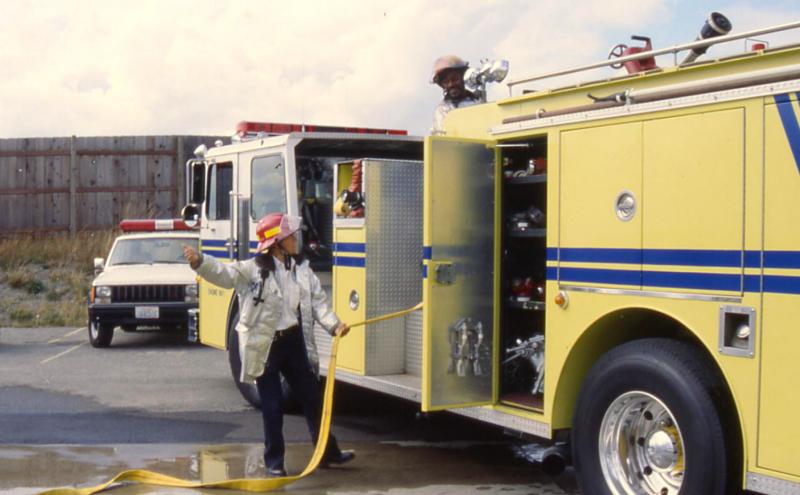 It was 1977 when the first woman was hired in Washington State as a paid firefighter. Although women volunteered in the fire service as far back as the mid-1800's, it took Jeanette Woldseth to break through the barrier to make firefighting her career in Bellevue. She was the first in Washington State. Others followed, including Port of Seattle Fire Department's Bev Abbe.
Bev Abbe joined the Port of Seattle Fire Department as part of the 1980 recruitment class, the largest group to be hired to the department at the time. She retired as a Lieutenant in 2007. A well respected and liked member of the department, Bev paved the way for all the women who would follow as part of the Port Fire family.
It would be another six years before more women joined her at the department. In 1986, Helen Ray and Laura Smith were two of five individuals hired that year. Firefighter Smith retired in 2016. Firefighter Ray is still an active duty firefighter with the department.
The hiring of strong, competent female firefighters continues to be a core value and intricate part of the overall diversity of the Port of Seattle Fire Department. Since the mid-1990's, career female firefighters have accounted for 9-10% of the department's fire personnel. This is more than double the 4% national average for career firefighters, according to a February 2020 study by the National Fire Protection Association.
We honor those women who forged the way and took the difficult path to reach their goals. They opened the way for so many to follow in big ways and small.