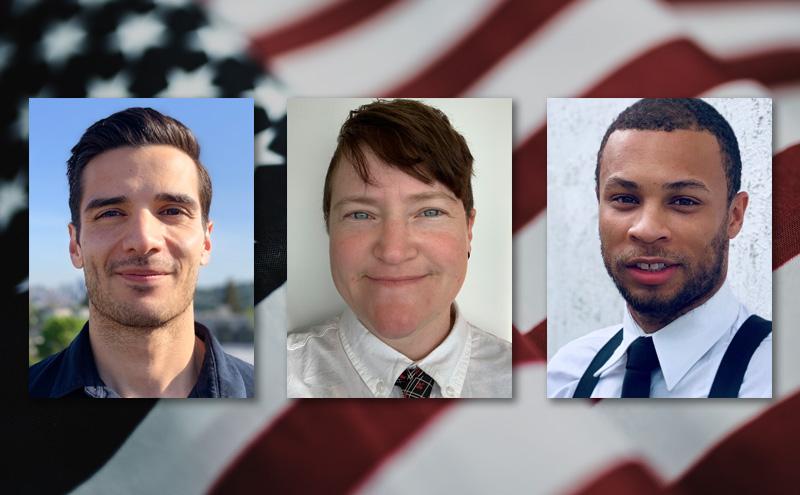 Joseph Contreras
Joseph Contreras is an Air Force veteran and graduate of the University of Washington's Environmental Science Program. In the fall of 2011, he was stationed at Keesler Air Force Base in Biloxi Mississippi where he received initial training to become a weather forecaster. Upon completion of this training he was transferred to the 25th Operational Weather Squadron in Tucson, Arizona. As an operations meteorologist he filled multiple roles including regional forecaster and pilot briefer. After completing his enlistment in 2015, Joseph moved to Seattle, Washington to attend the University of Washington where he studied environmental policy and resource management.
During his senior year he worked as an Environmental Intern for Seattle City Light's Science Policy Unit. As a City Light intern, he worked on carbon accounting and offset procurement for the city's annual greenhouse gas inventory. His current role as an Environmental Outreach Fellow at the Port of Seattle focuses on carbon accounting and developing communication strategies for the Port's sustainability programs. In his free time, he enjoys hiking, snowshoeing and cross-country skiing.
Elizabeth Ortiz
Originally from Montclair, California, Elizabeth Ortiz has been to nine countries and seen four oceans. They completed their Bachelor of Arts in History at Virginia Wesleyan College. Upon completion of boot camp and technical school in Illinois, Florida and California, Elizabeth began their new role in the Navy as an Aviation Electrician's Mate Aircraft Technician in 2014.
Elizabeth has fulfilled various positions including theatrical technical director, program manager, shop supervisor, and CPR instructor. Every role they have been in has taught them to be more patient. They are constantly reminded to take a step back to try and get things right the first time. Elizabeth notes that their experiences, both the good and bad, have brought them to where they are now. They are proud of everything they have accomplished and fought for to be the person they are today.
Elizabeth joins the Port as a Terminal Operations Coordinator Fellow, a role which requires a high volume of communications and coordination with multiple parties to streamline processes. They look forward to meeting new people and learning about how the Port operates smoothly. In their personal time, Elizabeth enjoys reading and spends a lot of time pet-sitting.
Terry Smith
From the greater Boston area, Terry Smith completed his undergraduate degree at Hampton University in 2015. Upon graduating from college, he commissioned as an Officer in the United States Navy. 
While stationed in San Diego, California he served as a Communications Readiness Officer, Air Department Officer and later as an Administrative Officer on the Flag Officers staff. One major learning point from his service was the importance of providing clear and concise information to assist leadership in making informed decisions.
During his fellowship experience, Terry will be working as a Contract Administrator at Sea-Tac Airport. His goal is to gain knowledge of structuring agreements for infrastructure projects and master both the meticulous details of contract writing and negotiating terms. He is also seeking to learn about the multiple operational and administrative functions required to successfully run an airport. In his personal time, Terry enjoys catching NBA games, concerts and great food.
Published Date
Nov 08, 2019