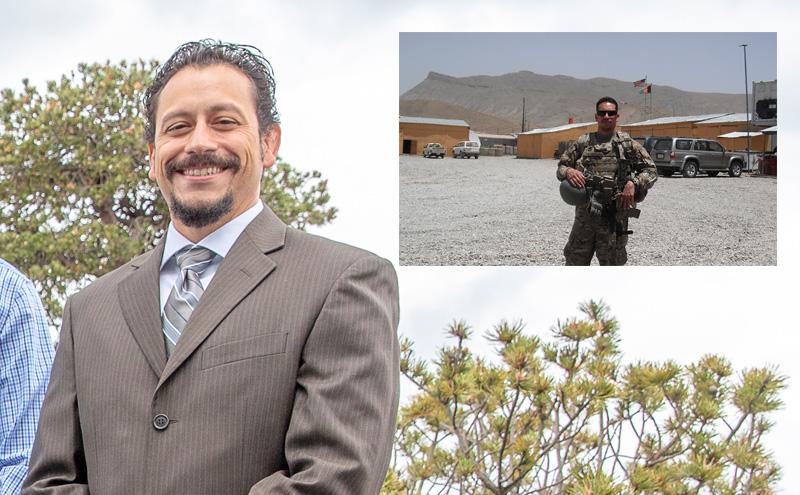 By Jennifer Em
"Mission first by people"
Juan Alvergue, a Navy veteran and Seaport Assistant Project Manager, carries the belief of "mission first by people" into every circumstance in his life. Since no one is talented enough to do every single deed on their own, wins can only be attained when individuals of different talents join together as a team.
From Retired Navy to the Port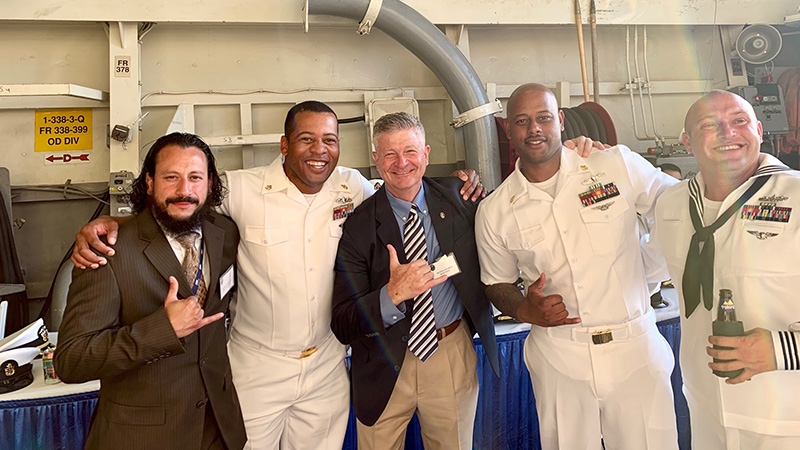 Juan Alvergue arrived at the Port in the Summer of 2018 as a Seaport Project Manager Fellow in the Veteran Fellowship Program, which assists veterans in the transition from active duty to the civilian work environment. As Juan's fellowship came to an end, an opportunity arose for him to earn a full-time position in Aviation Maintenance. Then only six months later, a new opportunity enabled him to return to the seaport as an Assistant Project Manager.
Learning the role of a Project Manager has been both rewarding and challenging for Juan. His role is also very collaborative and hands on which allows him to learn from others and witness the tangible change his work makes at the Port. Juan and his team work on various projects simultaneously, including the Terminal 46 rehabilitation and Pier 66 modernization. With the complexity of approaches and issues which come with different projects, he enjoys the newness and constant opportunities to learn in project management.
Juan has found that "newness" can be both refreshing and challenging. Just ten days after graduating from high school, he enlisted in the Navy. His Navy career included roles in Submarine Logistics, Naval Special Warfare, and humanitarian responses, most recently during hurricane Irma. Juan retired with more than 20 years of experience and was the person everyone would go to for questions or to simply chat with. Stepping into a new civilian role where he has limited knowledge has been a humbling experience that motivates him to constantly learn and improve.
Support During Transition to Civilian Life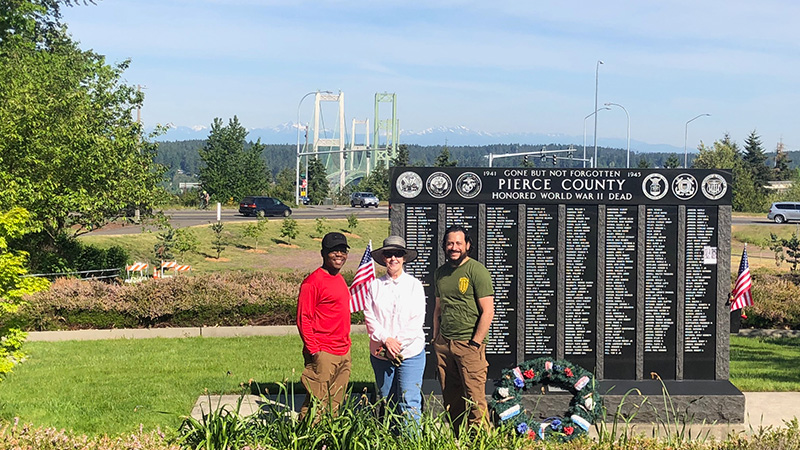 Juan's many accomplishments include more than twenty years of military service, a successful transition to a Port career, contributions to Port employee resource groups, and of course, raising his family. His greatest sense of accomplishment and pride comes from the achievements of those around him. Juan has a heart for recognizing the talent within others and helping them accomplish new goals. A true team player, Juan can say he is doing a job well done when he witnesses the success of those around him. As the co-chair of Military and Veterans at the Port, Juan ensures the employee resource group continues to cultivate a supportive and welcoming community for military members, veterans and their families. Juan also contributes to the Port's Incident Support Team.
During his free time, Juan loves to play with his kids. He also enjoys being active, specifically through hunting and endurance races. He notes that endurance races are not easy. However, being surrounded by like-minded individuals who also want to push their limits provides Juan with another strong community. "Nothing in this world will bring you and another person together more than adversity… The way you come out of that fight together, you will be bonded because of that adversity."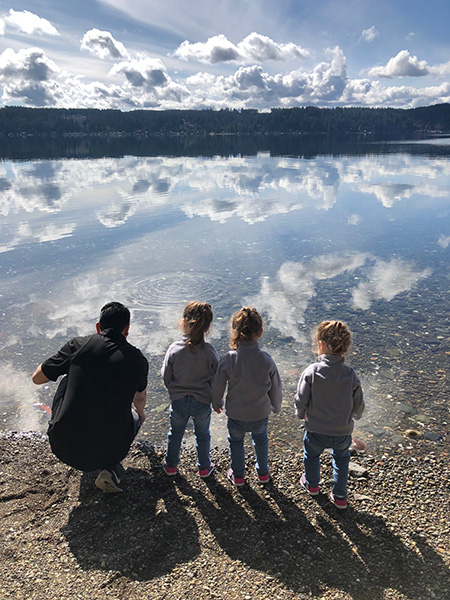 Published Date
Nov 08, 2019