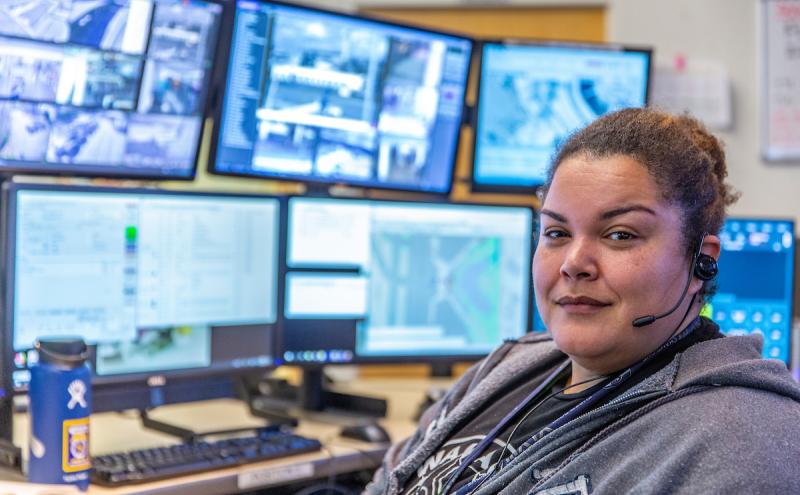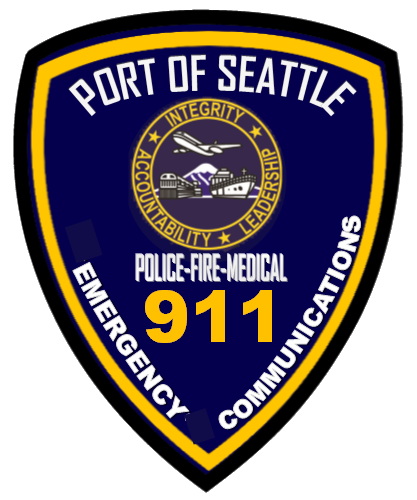 The Port of Seattle Police & Fire Communications unit is located at Sea-Tac Airport and staffed 24/7. The communications center is a primary public safety answering point (PSAP) and handles the police, fire, and medical requests for the Port of Seattle. All dispatchers complete 24 hours of training annually and are trained in police and fire dispatching/call-taking as well as emergency medical dispatching and provide prearrival medical instructions to callers.
Our Mission: to ensure public safety by providing essential communications between our customers, our community, our stakeholders and emergency personnel.
Services & Jurisdiction
Port of Seattle 911 Communications Center provides dispatching services to:
Port of Seattle Police
Port of Seattle Fire
Burlington Northern Railroad Police (BNSF)
DHS Law enforcement division (VIPRS/FAMS)
While we are a smaller communications center with a unique jurisdiction that encompasses the Port of Seattle, this jurisdiction includes the 7th largest international airport in the nation which serves almost 52 million passengers annually and a thriving cruise ship and cargo operation spanning over 30 miles on the Seattle waterfront. These varied locations and customer service base provide the opportunity for unique calls with a diverse population.  We serve travelers, employees, community members and residents, as well as emergency service providers, from Sea-Tac Airport to Shilshole Bay Marina and other terminals and venues in between.
911 Communications Team
reports directly to the POSPD Services Bureau Deputy Chief and is comprised of:
16 full-time dispatchers
3 full-time supervisors
1 civilian manager
Our dispatchers are trained in Emergency Medical Dispatch and are the first link in the chain of survival for critical medical emergencies resulting in one of the best save rates in the nation for cardiac arrest.  Our emergency services providers are teams with highly specialized training in terrorism, bomb disposal, canine, criminal investigations, fire suppression, aircraft rescue firefighting , emergency medical services, and fire prevention.
2020 Events & Accomplishments: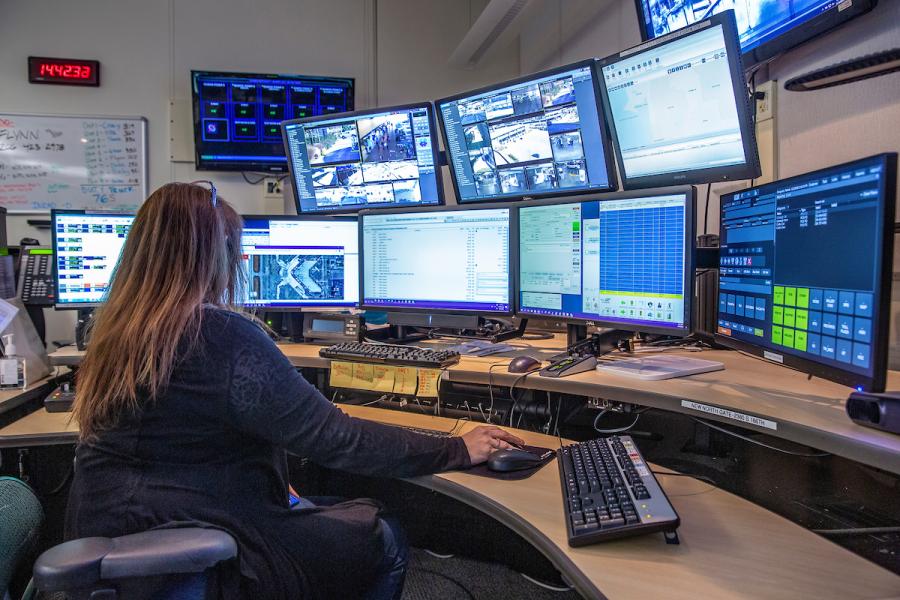 Calls for Service:  96,643
Calls received: 37,951
Total Fire/Medical calls: 4,457
Completed the triennial Criminal Justice Information Services (CJIS) recertification
Completed three significant technology upgrades including the CAD, RMS, and Motorola radio system
Completed a competitive supervisor promotional process, which resulted in the promotion of a third shift supervisor
---
Employment Opportunities
We are looking for professional qualified individuals who are interested in making in a difference in a challenging and rewarding public safety career at a unique 911 center. We offer a work atmosphere that is family-focused and offers respect, fairness, honesty and fun.  We are currently accepting both entry-level and lateral applicants.
Competitive compensation, including step increases throughout the first 5 years
Lateral applicant compensation based on cumulative years of service
4/10 work schedule
Paid Vacation
Paid Holiday
Sick leave
Full family medical coverage
Longevity premium
Education incentive
Supplemental Pension
Retiree Health plan
Teamster 117 Union Represented (Collective Bargaining Agreement for Dispatchers)
Application & Selection Process:
Testing through Public Safety Testing
Oral interview board
Civil Service Eligibility Ranking list established
Those selected must pass pre-employment background investigation (may include criminal history check, references check, polygraph examination, psychological evaluation, drug screen)
Those selected may have a final interview with department leadership
Training:
Selected entry-level candidates may expect to receive 9-12 months* of hands-on training, including:
Two-week academy
One-on-one training with a Communications Training Officer
Two weeks of telecommunicator training off-site
One week of emergency medical dispatch training off-site
*Selected lateral candidates' training period varies based on experience level.
Public Safety Careers à 911 Dispatcher - Communications Specialist